You have searched for Jobs in rawalpindi. Open job positions in rawalpindi are (2). View all jobs

CABI (Regional Bioscience Centre Pakistan)
Location: - - - -
Industry: - Human Resource Contractual -
CABI (Regional Bioscience Centre Pakistan)
Last date to apply:
2023-09-25
Date Posted: 2023-09-18
THE ROLE-HR ASSISTANT The purpose of this role is to ensure that all administration linked to the Human Resource functions run smoothly with support to HR Manager in recruitment, contract management and day to day HR support to the project field teams and support to Centre HR work. Specific duties ....
---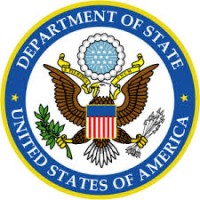 U.S. Embassy
Location: - - - -
Industry: - Driver Full Time -
Last date to apply:
2023-10-17
Date Posted: 2023-09-01
U.S. Mission Pakistan is seeking applications from qualified individuals for theChauffeur (Security) position in U.S. Embassy Islamabad. Basic Function of the Position:The incumbent safely operates Motorpool vehicles including fully armored vehicles (FAVs) and unarmored vehicles to transport State ....
---
Get connected with job opportunities!