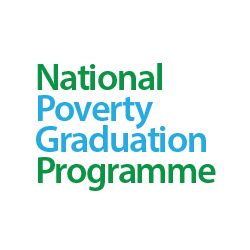 National Poverty Graduation Programme (NPGP)
Location: - - - -
Industry: - Social Mobilization Full Time -
National Poverty Graduation Programme (NPGP)
Last date to apply:
2022-07-10
Date Posted: 2022-06-16
The National Poverty Graduation Programme (NPGP) is a 6-year programme co-funded by IFAD and the Government of Pakistan. It is implemented in 23 districts including 388 union councils of the country. The programme is designed to catalyze change at the grassroots to pull people out of poverty through ....
---
Get connected with job opportunities!