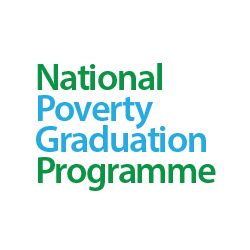 National Poverty Graduation Programme
Location: - - - -
Industry: - Travel, Accommodation, Tourism Full Time -
Last date to apply:
2023-12-10
Date Posted: 2023-11-24
"Greetings from the National Poverty Graduation Programme (NPGP). The NPGP is a 7 and half years programme co-funded by IFAD and the Government of Pakistan for a total project budget of $150 million. It is implemented in 21 districts including 388 union councils of the country. The programme i ....
---
Get connected with job opportunities!