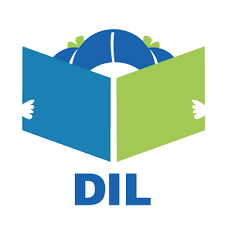 Developments in Literacy
Developments in Literacy
1664 views
Posted date
26th January, 2023
Last date to apply
5th February, 2023
Country
Pakistan
Locations
Islamabad
Category
Education
Salary
60000/-
Position
1
Experience
3 years
Maximum Age
45 years
Status
Closed
Job Purpose:

To lead a team of subject professionals to ensure implementation of curriculum by planning and directing all training operational and functional activities under the supervision of the training director

Key responsibilities and accountabilities:

weightage: for each task

Duty 1: Management - weightage:10%

Ensuring proper dissemination of information between trainers, projects, school officers and staff

Developing cross functional coordination between training and programs to ensure that organizational goals are met

Coaching and monitoring the development of a trainer

Resolving communication issues and encourage creative problem solving

Submitting monthly training plans

Submitting quarterly reports on trainings, status and progress

Developing annual training and curriculum budget

Capacity building and professional development of training staff

Grievance handling, maintaining discipline and appraisal of trainers

Duty 2: Course Development - weightage: 35%

Overall responsibility of implementation of course at program level in all directly managed projects

Developing/enhancing capacity of principals through short courses and workshops

Developing relevant resources/tools for supplementing the course to support the practice of principals

Field testing and strengthening capacity of principals

Duty 3: Training – (of DIL and partner project staff) - weightage: 30%

Used knowledge and understanding of relevant issues, ideas and theories for developing, implementing and managing trainings and their assessment

Developing and executing trainings using multiple strategies based on different learning styles and ability levels identified in the needs analysis

Can design trainings which meet the need of distance learning and face to face learning.

Keeping up to date and enhancing professional knowledge and skills needed for improving performance

Is able to use a variety of assessment / follow up methods before and after training.

Is able to appy principles of performance based assessment to track the progress made by learners.

Duty 4: Monitoring - weightage: 10%

Using a variety of assessment and follow up methods before, during and after training to measure the progress the learners are making (DIL teachers, principals and trainers)

Visiting project schools occasionally to provide feedback to teachers to ensure training implementation

Creating systems for resolving issues in a timely and efficient manner while making adjustments as needed

Duty 5: Professional Development: - weightage: 10%

Keeping up to date for enhancing professional knowledge and skills needed for improving performance

Duty 6: Organizational Policies - weightage: 5%

Travelling

Contributing to developing organizational strategy, policy and procedures related to DIL, its program and project management

Ensuring alignment of all activities with the organization's mission and vision and adherence to policies and procedures

Education, qualification, skills and experience:

Education: (Formal degree)

Masters degree in education, specific subject or in any related discipline

Qualification: (Certification, diploma in training etc)

(Relevant) Experience:

3-5 years of relevant experience in education or development sector

Skills: (Essential and Desirable)

Interpersonal and Communication:

Excellent oral and writing skills in English language

Strategic Thinking and Orientation:

Ability to apply Strong analytical skills in the development of long term and short term plans.

Strategic decision maker and ability to work under minimum supervision. A multitasking spirit to handle tough situations and stringent circumstances. A go-getter attitude

Ability to provide leadership and guidance as mentor to trainers in accordance with the developmental needs.

Competence in assessing needs and developing training plans, material, curriculum, documentation and manuals.

Proven track record of fostering team work and performing effectively in a team.

Excellent interpersonal skills including ability to create a climate of trust and transparency.

Experience in policy formulation, budget preparation and management. Facilitation and People Management Skills.

Technical knowledge/ know how

Competence in using MS office; Word, Power Point, Excel

Ability to use technology to facilitate distance learning
DIL Core Values and Commitments;
Transformation: We transform lives and empower communities by pursuing innovative ideas and approaches that improve students' learning outcomes and soft skills
Excellence: We are committed to achieving the highest level of impact through excellence in service delivery and educational products
Collaboration: We take a democratic and participatory approach in all aspects of our work
Equity: We exercise fairness, compassion and respect when dealing with each other and those around us
Integrity: We strive to set high moral and ethical standards for ourselves and to gain the trust of others
Transparency: We exercise strong internal controls and transparency and are fully accountable to our donors and the people we serve
Flexibility: We drive and embrace change and are willing to try out different, pioneering approaches
DIL is committed to ensuring that DIL staff is suitable to work with children and have the knowledge s/he needs to uphold and abide by the DIL's Child Protection Policy.
Requirements
---
Requires you to add current salary information.
Requires you to add cover letter.
Max age limit is 45 on 2023-02-05 to apply for this job.
Requires a minimum of 3 years of experience
Resume attachment is required.
Related
---