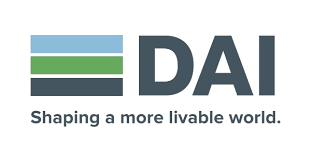 Pakistan Regional Economic Integration Activity (PREIA)
Short-Term Consultant Senior Trade Economist
Pakistan Regional Economic Integration Activity (PREIA)
1183 views
Posted date
26th December, 2021
Last date to apply
20th January, 2022
Category
Consultancy
Status
Closed
Short-Term Consultant
Senior Trade Economist
Pakistan Regional Economic Integration Activity (PREIA)
Organization and Values:
DAI is a global development company with corporate offices in the United States, the United Kingdom, EU, Nigeria, Pakistan, and Palestine and project operations worldwide. We tackle fundamental social and economic development problems caused by inefficient markets, ineffective governance, and instability. DAI works on the frontlines of global development. Transforming ideas into action—action into impact. We are committed to shaping a more livable world.
DAI and its employees are committed to confronting racism and holding ourselves accountable for positive change within the company and in the communities, cultures, and countries in which we live and work. DAI is committed to attracting and retaining the best employees from all races and backgrounds in our continued effort to become a better development partner.
DAI upholds the highest ethical standards. We are committed to the prevention of sexual exploitation, abuse, and harassment as well as other ethical breaches. All of our positions are therefore subject to stringent vetting and reference checks.
DAI is an equal opportunity/affirmative action employer with a commitment to diversity. DAI does not discriminate in employment on the basis of race, color, religion, sex (including pregnancy and gender identity), national origin, political affiliation, sexual orientation, marital status, disability, genetic information, age, parental status, veteran status, or other non-merit factor.
Background:
DAI, through this seven years' initiative – Pakistan Regional Economic Integration Activity (PREIA) works to increase Pakistan's access to regional and international markets and is a key economic growth project that stands to benefit numerous Pakistani businesses. This project has two components: improve Pakistan's business enabling environment so that policies, laws, and regulations are adaptable and more reflective of on-the-ground needs; and improve Pakistan's capacity to access regional markets by identifying bottlenecks and practical solutions for increasing export efficiency.
Objective:
The objective of this consultancy will be to seek the services of a Senior Trade Economist to provide a cross cutting support to PREIA's objectives under Component 1 and 2 of USAID PREIA. The resource will be responsible for providing policy input to the Government of Pakistan to support efforts to liberalize trade, enhance exports, and reduce barriers to trade. The resource will be responsible to conduct in-depth studies as per the research agenda approved by the Chief of Party, PREIA.
Tasks (Performance Requirements):
The consultant will:
Develop, lead and implement a research agenda in consultation with PREIA leadership and in line with PREIA objectives.
Design, execute, manage research conducted either completely inhouse or through subcontract / hired external resources.
Conduct technical review of research in progress under PREIA's respective components;
Support other technical teams in PREIA in improving the design and implementation of the research;
Provide timely assessment of specific policies relevant to PREIA's objectives;
Assist PREIA in meeting ad hoc information requests from USAID
Research and develop analytical and conceptual reports to provide economic and policy analysis of important trade related issues;
Regularly monitor and report on developments in Pakistan's trade related issues;
Support discussions with other development sector organisations and government counterparts;
Employ the use of economic modelling and empirical techniques for analysis and forecasting;
Liaise and coordinate with stakeholders including public, private, and development sector counterparts; and
Perform any other additional tasks or assignments as required.
Deliverables:
The consultant will perform the given tasks in the following manner:
Develop a comprehensive "Research Agenda" in consultation USAID PREIA's technical team;
Complete research studies corresponding to approved research agenda;
Represent USAID PREIA in meetings with counterparts as needed;
Monthly reports highlighting tasks performed during the period as per deliverables, meetings held, reports/output produced, and next steps to be performed; and
Complete any other task as needed.
Qualifications:
Master's or higher degree in Economics, Econometrics, International Trade, or related field required;
At least 5 years of experience of relevant experience in the area of economic and trade research and analysis.
Demonstratable knowledge of applied economics and leveraging economic research to support public policy, through body of publications and research.
Demonstrated experience of managing research and analytical agenda, including managing resources.
Demonstrated ability to conduct high grade research and synthesize complex information to make it understandable for target audience;
Experience in use of software packages e.g. STATA, SPSS, SAS, R, etc. for econometric modelling, forecasting, and analysis;
Professional-level fluency in English;
Reporting:
The Senior Trade Economist will report to the Chief of Party.
Supervisory Responsibilities:
The Senior Trade Economist will be supervising the Assistant Trade Economist; and any other person or entity hired to implement the approved research agenda and plan.
Estimated Completion Time
This consultancy is expected to be completed over a period of 6 months (February 2022-July 2022). The expected LOE for the activity is 132 staff days
The terms and conditions of the contract shall apply for the duration of the contract, beginning on the date of this assignment, or the actual date of commencement of the work whichever is earlier.
Logistics: The position is based in Islamabad, Pakistan. For Non-Pakistani candidate, PREIA will arrange for international travel and accommodation in Pakistan.