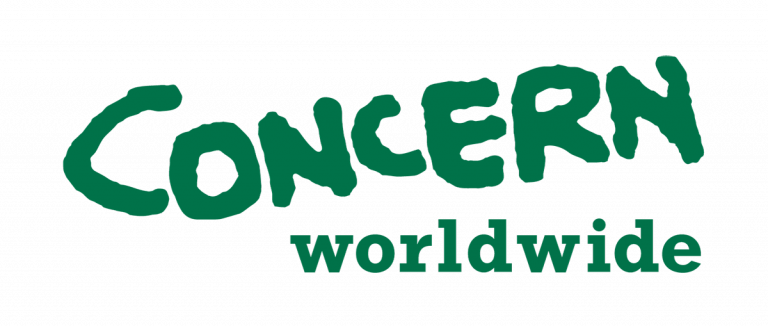 Concern Worldwide
Intern Admin & Finance-Hyderabad
Concern Worldwide
2211 views
Posted date
12th September, 2023
Last date to apply
19th September, 2023
Country
Pakistan
Locations
Hyderabad
Category
Administration
Type
Internship
Status
Closed
As per our Safeguarding Policy we will be checking your valid CNIC, and proof of holding the required qualifications and experience at the time of test/interviews.
All applicants must submit self-declaration (attachment available with JD) of previous criminal conviction as part of the application process.
TERMS OF REFERENCE
Job Title: Internee (Admin and Finance)
Reporting To: Finance & Logistic Coordinator
Job Status: 03 Months Paid Internship
Job Location: Hyderabad – Sindh
Approved by: Country Director
JOB PURPOSE / SUMMARY
Internee will assist for the smooth operation of Admin & finance activities, maintains office files (Finance, admin). She will support Finance & Logistic Coordinator in daily routine administrative & financial record keeping.
Main responsibilities and duties
Cash Management & Bank Management
Internee will assist to finance & logistic coordinator in day to day cash payments and will be responsible for record keeping of staff floats/advances for Sindh Office. She will also assist in making routine bank payments on cheque days and will ensure complete supporting documentation for Sindh Office.
Pay roll & Financial Records
She will assist Finance & Logistic Coordinator in monthly payroll preparation by collecting payroll supporting sheets from Sindh Staff. Internee will also assist in updating Partner files.
Fixed Assets & Stock Management
To assist Finance & Logistic Coordinator in asset verification and updating records for Sindh Office. Ensure that organizational and partner's warehouses are set up, organised and managed according to organizational logistic requirements
Over all administration & IT Support
To provide effective administration support to Hyderabad office and take proactive role in order to assist staff to follow system for administration. Provide IT support to Hyderabad office and act as IT focal point with support from IT Coordinator
Audit
To assist in internal and external audit as required
Logistics Support
To Assist the Finance & Logistic coordinator in compiling transport reports.
To assist the finance & logistic coordinator in collection of quotations, issuance of PO, s & invoice collections for payment disbursement.
Relationship
Responsible For (Staff): Nil
Liaises With: Finance & Logistic Coordinator, Programme Manager, Programme team, Suppliers, Partners
Qualification and skills
Essential:
Fresh Graduates in Commerce, M.Com/MBA, CMA/CA/CIMA/ACCA (Part Qualified) or related field are encourage to apply however experience in related field will be an added advantage.
Must be computer literate with a basic knowledge of MS Office especially MS Excel
Good communication & team building skills
Active team player adaptable and flexible
Willing to travel to remote field areas with basic living conditions
Good interpersonal and communication skills
Basic report writing skill
Basic problem solving skill
Training
On job training will be provided to the intern.
Benefits
Intern will be paid a monthly stipend of Rs 20,000/ month
He / She will be entitled to 02 days sick leave and 06 days annual leaves during the internship period
Intern will be required to work 40 Hrs/week from Monday to Friday
Lunch will be provided without any charges during working days
The Intern will be required to follow the rules, regulations, instructions, procedures and directives of the Organization.
Unless authorized by the appropriate authority, the Intern will not share any information with the media or to any institution, person, Government or any other external source, which has become known to them during the course of the internship.
CONCERN accepts NO responsibility for the medical / life insurance of the intern or costs arising from accidents and illness incurred during the internship.
Expected learning for intern
Intern will attain comprehensive practical learning of bank and cash payments, cash management policy, float management, etc.
He / She will understand of procurement procedures and documentation such as RFQ, quotation, PO, invoice, etc.
He / She will learn about staff per diem disbursement and overtime calculations.
The intern will learn finance and human resource documents filling and archiving.
The intern will gain IT knowledge.
The intern will prepare a brief report of key learning areas and finance & logistics coordinator will make recommendation for improvement in the areas where needed.
He / She will learn organizational Code of Conduct, work ethics, departmental coordination, etc.
ORGANIZATION CODE OF CONDUCT AND ASSOCIATED POLICIES
Organization has a Code of Conduct and associated policies (Programme Participant Protection Policy, the Child Safeguarding Policy and the Anti-Trafficking in Persons Policy) which has been developed to ensure the maximum protection of programme participants, especially beneficiaries, from abuse and exploitation, and to clarify the responsibilities of organizational staff, partner organisations, and anyone engaged by organization or visiting our programmes, and the standards of behaviour expected of them. In this context all organization staff has a responsibility to the organisation to strive for, and maintain, the highest standards in the day-to-day conduct of their work in accordance with organization's core values and mission.
Any candidate offered a job with organization will be expected to sign the Code of Conduct and its associated policies as an appendix to their contract of employment. By signing the Code of Conduct and associated policies candidates demonstrate they have understood its content and agree to conduct themselves in accordance with the provisions of this document.
Any breach of the Organization Code of Conduct and its associated polices by employees of organization during the course of their employment will result in disciplinary action up to, and including, dismissal.