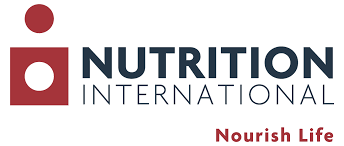 Nutrition International (NI)
Hiring of MIS Specialist to Manage the Fortis (Fortification Information System)
Nutrition International (NI)
2646 views
Posted date
6th March, 2023
Last date to apply
26th March, 2023
Category
Computer and Information Technology
Scope
Nutrition International has been working in Pakistan since 2001 to improve the health of people in need, especially women and children, through better nutrition. Working in partnership with national and provincial government, Nutrition International focuses on improving access to much needed micronutrients for the most disadvantaged through existing health systems.
Please find details in the attaced file.
Apply By:
Submission of Proposals

The Closing Date for submission of proposals is on or before Sunday, March 26, 2023 by 17:00 HRS, PST. Late or incomplete quotations will not be considered. The Technical and Financial Proposals must be submitted by e-mail in English at the following Email address: [email protected] with the reference of "RFP No. 10-2168" in the subject line.
Only complete applications will be reviewed containing the following info.
i. Up-to-date curriculum vitae (CV)/profile of the consultant/Consultancy Firm
ii. Technical proposal, not exceeding five pages, describing the consultant's/firm's understanding of the assignment, approach and methodology, work plan with breakdown of activities and outputs.
iii. Financial proposal including daily fee rates (in Pakistani Rupee), suggested number of trips/days in the field and any other expenses required to fulfill the terms of the consultancy (meetings, materials, printing, audio visual, voice over, acting, direction, etc.).
For any clarification required, please write an email at [email protected]
Only email bids will be accepted. Only those short-listed will receive an acknowledgment and will be called for a personal interaction (if required), at their own cost. The interaction will be held at the NI office in Islamabad or online. Proposals received after the due date and time will not be considered under any circumstances.