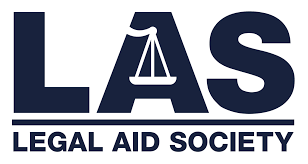 Legal Aid Society
Senior Admin and Procurement Officer
Legal Aid Society
2769 views
Posted date
12th May, 2022
Last date to apply
7th August, 2022
Country
Pakistan
Locations
KARACHI
Category
Administration
Type
Contractual
Position
1
Status
Closed
Title: Procurement & Admin Officer
Location of Work Station: Sindh (Karachi)
Type of Job: Contractual
Reporting to: Assistant Manager and Manager; Procurement & Administration
Responsible for: Procurement & Admin Department
Desired Joining Dated: As soon as possible.
Primary Job Functions:
The incumbent shall be responsible for the overall Procurement & Admin functions of all the projects, as per the project work plans and proposals. Coordinating with the Regional /District offices, maintenance of important information in a Desktop PC and/or laptop using Microsoft Windows and draft reports with that information. He/she will be responsible for, but not limited to, performing the following duties:
Procurement Responsibilities:
Dealing with the venders and to make all the procurement processes as per SPRA rules and regulations.
Distribution of RFQ or upload/publish tenders on the organization's web site/newspaper(s).
To collect and match samples and get the invoice for releasing of payment.
To work closely with program team to develop quarterly/annual procurement plans (based on quarterly distribution plans and annual work plan) to ensure timely availability of the products for program activities.
Update the monthly budget estimation and tracking to the Finance Department.
Primarily responsible for procurement of services including research surveys, training courses, direct marketing campaigns, media, and advertising services, designing services, consultancies, etc.
To track and evaluate vendor performance and improvements related to pricing, contractual terms, and/or scope of services.
Developing and/or updating relevant organizational policies, processes, and tools to ensure full compliance with regulations and procedures.
Supervision of the procurement products including IEC materials and other tools, etc.
To review all contracts (for product and/or service procurements) to ensure quality standards are met, prior to submitting for review and approval as required procedures.
To manage health insurance-related additions, deletions, and changes in the staff and their dependents.
Any other task assigned by Senior Management/BOD/Chairman.
Admin Responsibilities:
Planning, organizing, providing leadership and controlling all administrative functions.
To ensure front-desk reception is managed in a professional manner (walk-in, telephone calls, and emails.).
To ensure office supplies are managed in a cost-effective and efficient manner (good tracking system.).
To ensure documentation is properly filed (in both printed and electronic forms).
To analyze the daily reports submitted by procurement & Admin team and to ensure the all functions of the admin side will be running properly.
To analyze the vehicle reports.
To manage overall operation i.e. office maintenance, security services, safety plan.
To supervise all administrative issues and solve them with support staff coordination.
To maintain all the office, and vendors record.
Arrange logistics for meetings, seminars, workshops, roundtables, and trips (hotel, flights, etc.
To ensure office equipment (telephone, printer, cameras, etc) are in good working order.
Ensure office supplies and stationery adequately supplied.
Maintain and up-date office inventory list of Supplies/Stationery.
Provide administrative support to office visitors and consultants as required
Provide other administrative support to all related departments with the proper filling of requisition and no verbal communication will be accepted.
EEO Statement:
Integrated into our shared values is LAS's commitment to diversity and equal employment opportunity. All qualified applicants will receive consideration for employment regardless of sex, age, race, color, creed, religion, disability, sexual orientation, gender identity, or any other characteristics or conduct protected by law. LAS is committed to being an inclusive organization where all people are treated fairly, recognized for their individuality, promoted based on performance and encourage to strive to reach their full potential. We believe in understanding and respecting differences among all people. Every individual at LAS has an ongoing
responsibilty to respect and support a diverse environment.
REQUIREMENTS
Minimum Qualification: BBA-Supply Chain Management.
Minimum Experience of 2 Years in related field.
Required advanced level of English, reading, writing for drafting of various reports, and knowledge of Urdu and Sindhi.
Creative, energetic, ability to work independently with minimal supervision.
Ability to work well in a team.
Ability to network and liaise with the community
Good computer skills (Microsoft Word, Excel)
Demonstrated flexibility, motivation, and maturity
Willingness to work and live in harsh conditions.
Application Process
LAS is an equal opportunity employer and have enacted laws that expressly prohibit employment discrimination based on gender identity and expression. Employees working in LAS regardless of their gender and position, are protected by Anti-Discrimination Laws.
Minorities and differently abled Candidates are encouraged to apply.
Interested candidates may apply online latest by 31st May, 2022.
Only Shortlisted candidates will be called for test & interview.
Please email your queries at [email protected]
The organization reserves the right to reject any or all applications.
For further information please visit http://www.las.org.pK
Requirements
---
Requires you to add current salary information.
Requires you to add cover letter.
Resume attachment is required.
Related
---