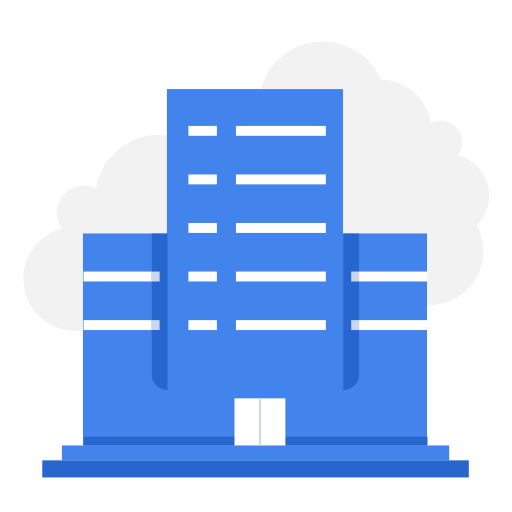 Helvetas Swiss Intercooperation Pakistan
Terms of Reference: Project Visibility Stories of Change
Helvetas Swiss Intercooperation Pakistan
823 views
Posted date
28th September, 2021
Last date to apply
15th October, 2021
Category
Consultancy
Status
Closed
Terms of Reference: Project Visibility
Stories of Change
1. Background and Context:
The Market and Employment Project (MEP) is a 5-year project (2017-2021) which aims to sustain the income-generating and livelihood opportunities that have been created in a context sensitive manner, leading to jobs, income and more resilient communities'. The Project is being implemented in the three districts of Khyber Pakhtunkhwa i.e. Charsadda and two newly merged districts Bajaur and Mohmand. It has following three outcomes
- Outcome 1: Women and men from vulnerable groups (youth, women heading households, disabled, conflict affected, displaced persons and host communities) enter into gainful employment
- Outcome 2: Entrepreneurs / SMEs are strengthened to use business opportunities for job creation and income generation
- Outcome 3: The market environment is conducive to inclusive business growth
The activities under these outcomes have gained full support and positive responses from all key stakeholders at provincial, district and community level. As part of the knowledge management platform, project has planned to produce story booklet depicting change in the lives of programme beneficiaries. Based on the evidences collected during internal mid term review, effect studies, field visits, case studies, significant changes are observed in the lives of the programme beneficiaries in the sectors of skills and value chain. The communities were also facilitated to benefit from the Government Institutions and public and private partnerships by applying different approaches and strategies which have brought systemic changes. These IEC materials will be developed and shared with a large number of audiences (donors, communities, programme beneficiaries, public and private partners, and alike projects). MEP is planning to produce and publish story booklet of 30 programme beneficiries in a period of two months.
2. Purpose:
This assignment aims to document MEP success stories in print as told by the programme beneficiaries on skills and value chain. The outputs from this story booklet shall highlight the achievements during the five years of operation. These will be shared with various target groups that include stakeholders – communities, donors and potential donors to showcase impact of the project implementation in three districts (Bajaur, Mohmand and Charsadda) of Khyber Pakhtunkhwa, Pakistan.
As mentioned above, the Project is moving towards its completion (2017-2021) of implementation and in its 5th year (2021), plans to assess the impact of its intervention on the lives of its programme beneficiaries through various IEC materials. It mainly focuses on the changes brought in the lives of programme beneficiaries by the skills and value chain sectors. The project wants to see reflections of impact and outcome level indicators through recording the changes in life of beneficiaries through enhancing employment opportunities, contributing in peacebuilding, reduced illegal migration or changing perspective of migration, minimizing societal divides and grievances towards system.
3. Scope of the Work:
MEP is seeking the services of consultant(s) firm to document the projects achievements through stories in print to showcase the project interventions contributing towards its impact and outcomes. MEP is looking forward to contract the services of a story writer into a final high quality printed communication material which amplify the key messages to the relevant audiences.
The stories will cover the various interventions / activities under the outcomes (such as skills training, capacity building of TVET institutes, employability, digitalization, value chain activities, expanding businesses of entrepreneurs /SMEs), public-private partnerships and capacity building of stakeholders, social inclusion (PwDs and gender participation). Documentation of the achievements should be told by the programme beneficiaries whose lives are impacted by the project interventions. The outputs from these success stories shall highlight the achievements of MEP.
4. Objectives:
The general objective of this assignment is to prepare a story booklet of about 30 stories of change representing the changes brought in the lives of programme beneficiaries through different interventions undertaken by the sectors of skills and value chains. These changes have contributed in enhancing employment opportunities, peacebuilding, reduced irregular migration, minimizing societal divides and grievances towards system. The story booklet will be action or persuasive messages for the community to raise public awareness about different ways to generate income. The specific objectives are;
- Document stories of change of selected programme beneficiaries focusing on the most significant changes that has impacted their lives.
- Story booklet will be used to market the project and feed into future programme evaluation efforts.
- To provide a ready source of materials for knowledge management, accountability, resource mobilization and up-scaling of proven interventions.
Key tasks:
- Document 22 new stories and revise 8 previously documented stories of change (in English) with relevant pictures to showcase the impact of project interventions on the lives of programme beneficiaries. These include youth, women, men, people with disabilities (PwDs), conflict affected from the defined vulnerable groups. It will be in the form of a story booklet. These representative of 30 stories of change will have reflections of the impact and outcome indicators along with important elements of the result framework. (Themes mentioned in Annex-1).
- The consultant will submit a clear methodology, time frame and final checklist according to the themes mentioned in Annex 1. Detail steps are:
The consultant should develop her/his detailed methodology to complete the task effectively and efficiently in reference to the given themes.
Literature review: Review of relevant programme documents (pro-doc, annual reports, annual analytical reports, available case studies, and learning agenda) to get a clear picture of the project interventions.
Consultation meeting with relevant project staff on discussion of the themes and discussion on the list of beneficiaries to be interviewed.
The draft stories will be shared with a committee of peer reviewers (comprised of Skills and Value Chain Coordinators, Team Leader, Technical Advisor, Manager-MEAL) who will provide feedback for finalization.
Submit revised version to MEP.
Feedback collection and refinement of stories of change along with photos.
Submit final version of success stories (English) along with high quality photos of the beneficiaries.
Key Deliverables:
The consultant(s) selected to undertake this project would be expected to deliver the following;
- Story booklet of 30 stories of change with relevant pictures
Develop 22 new stories of change
Revise 8 stories of change (previously documented)
Required Qualifications and Experience of the Consultant Firm
The consultant firm will be required to have the following:
- Having worked for projects of similar caliber in international organizations and/or government institutions is required
- Excellent skills in writing stories (in English) (creative and innovative)
- Knowledge of press / print process is required
- A portfolio displaying minimum three (3) years of experience in similar design jobs is required
- Can speak Pashto
- Have women staff to interact with women beneficiaries (who can speak Pashto)
- Can provide similar tasks done before
Duration of the Assignment:
The assignment is expected to take 30 working days from the date of signing of the contract.
Contractual arrangements and supervision:
The service will be hired under MEP terms of contract and supervised by the Team Leader and MEAL-Manager, for the purpose of delivering the above outputs, within the agreed time frame. MEP as the client shall provide necessary support to the service provider in order to execute the assignment during the consultancy. These shall include:
- Access to relevant project documents necessary for execution of the duties under this consultancy
- Contact details of relevant people to be interviewed
- Providing previous documented stories
- In finalizing the stories, photos and visual representation of the story booklet.
Mode of payment:
Payment will be made in three installments through cross cheques. 20% payment will be made in advance after signing the contract, 60% in mid of the assignment and remaining 20% will be made after successful delivery of the final Videos. Payment will be made after deduction of applicable tax as per rules and regulations of Government of Pakistan.
Equipment for the Assignment:
No equipment will be purchased or provided by MEP. Any equipment needed to complete this assignment will be provided by the consultant firm. MEP will not be responsible for any loss or damage of the equipment.
Logistics:
MEP will support the Consultant and his/her team (if any) in the field. The Consultant will have their own equipment that will be used during the assignment. The boarding and lodging will be provided on actual basis out of Peshawar (Bajaur and Mohmand).
Intellectual Property:
All information pertaining to this project (stories, photos etc.) belonging to the client, under this consultancy shall remain the property of Market and Employment Project who shall have exclusive rights over their use. Except for purposes of this assignment, the information shall not be disclosed to the public nor used in whatever form without written permission of MEP.
MEP would request interested professionals / institutions / firms to
(i) submit a letter of interest (1 page)
(ii) a brief technical proposal (maximum of 3 pages focusing on objectives, methods and approach and financial proposal), along with profile of individual / firm with a list of previous clients.
(iii) Submission of similar projects.
Proposal should reach on following address 15th October 2021. All proposals must be submitted at filpositions@gmail.com
Note:
- Ownership copy rights - Copy of all interview recordings and /or transcripts will be handed over to the Project
- Original copies of signed consent forms filled out by selected beneficiary for being filmed.
- MEP WILL NOT PROVIDE EQUIPMENT for this assignment.
Annex – 1 Key themes:
Theme 1: Irregular Migration[1]
Most of the unemployed youth who lack financial resources opt for irregular migration in other countries. Project has facilitated income generating activities to contribute in reduction of irregular migration.
Subareas
- Increased local economic opportunities leads to reduce migration
*Increased employment opportunities – youth will prefer to stay within their hometown or country
- Regular migration based on the skills acquired through project interventions
- Improvement in existing businesses (farmers and SMEs) – changed the mindset of beneficiaries regarding migration
- Skills training (hard and soft) and improvement in existing businesses – increased income generating activities (beneficiaries see a socio-economic future for themselves in their hometown)
- Contributed in changing the perspective of youth towards irregular migration
- Project interventions led to reduction in irregular migration by project beneficiaries
- Reduced personal and societal grievances
Outcome – 1: Skills Component:
No of case studies: 4
Outcome – 2: Commodity Component
No of case studies: 2
Theme II – Inclusion
Inclusion means that persons with and without disabilities participate in an activity together. MEP ensured the inclusivity of women and PwDs in their project interventions. For PwDs special arrangements were made to provide them comfortable learning environment, took initiatives to remove barriers, to make the center accessible and to provide reasonable accommodations so that persons with disabilities can fully participate and learn along with others. Proper assessment of suitable skills for PwDs and women were conducted before commencing any of the training courses.
Mainstreaming PwDs:
Subareas
- Letting persons with disabilities decide the training options based on their abilities and choices
- Special arrangements for PwDs in TVET institutes (infrastructure and other daily routine changes)
- Mainstreaming PwDs in TVET institutes – encouraging PwDs in applying for regular training courses
- PwD Association role in identifying appropriate candidates for the training courses
PwDs benefitting from value chain interventions
Reduced personal grievances after being employed
- Project interventions led to contribution in peace and stability for PwDs beneficiaries
- Employment of PwDs - reduced personal and societal grievances
Outcome – 1: Skills Component:
No of case studies: 3
Outcome – 2: Commodity Component
No of case studies: 2
Women Economic Empowerment:
Subareas
- Women contributing in family livelihood needs – (increased income)
- Respecting the local culture – women have opted self-employment after receiving skills training
- Gender friendly strategies leading to enrolling more women in project interventions / providing learning opportunities
- Women creating spaces for other women – providing job opportunities
- Women economic empowerment leads to strong decision makers
- SMEs - Women expanding their businesses – linking to local and non-local markets
- Project interventions led to contribution in peace and stability for women beneficiaries
- Women employment - reduced personal and societal grievances
Outcome – 1: Skills Component:
No of case studies: 4
Outcome – 2: Commodity Component
No of case studies: 2
Theme III – Employability
Project provided income generating opportunities to youth, women, men and PwDs through skills and value chain interventions. Employers were engaged in the training cycle. In value chains, existing businesses were improved through better technologies, expansion of women led businesses, and introducing local quality inputs with local suppliers. Through these businesses, jobs were created in skills and value chains.
Subareas
- Skills training led to employability (employment and self-employment)
- Digital skills leading – new horizon for youth
- Economic stability – through income generating opportunities
- Reduced societal divides through economic uplift
- Economic empowerment led to reduced personal grievances
- Jobs creation in skills and commodity sector
- Project interventions led to contribution in peace and stability for beneficiaries
- Reduced personal and societal grievances
Outcome – 1: Skills Component:
No of case studies: 7
Outcome – 2: Commodity Component
No of case studies: 6
---
[1] Illegal immigration refers to the migration of people into a country in violation of the immigration laws of that country, or the continued residence without the legal right to live in that country. Illegal immigration tends to be financially upward, from poorer to richer countries
Apply By:
Proposal should reach on following address 15th October 2021. All proposals must be submitted at filpositions@gmail.com