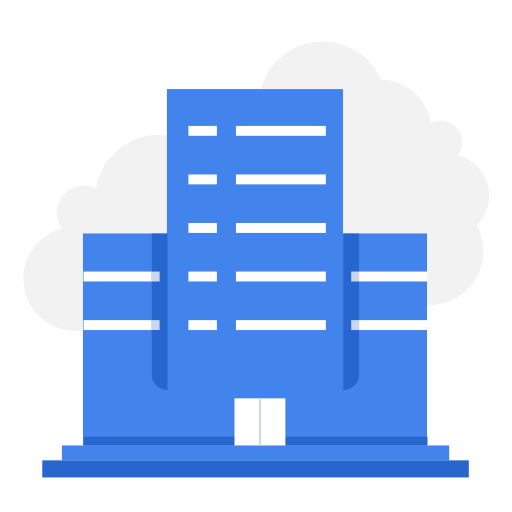 International Organization
Terms of Reference (ToRs) to Review and Evaluate CSOs Applications for Partnership
International Organization
1208 views
Posted date
29th September, 2021
Last date to apply
15th October, 2021
Category
Consultancy
Type
Full Time
Positions
1
Status
Closed
Introduction and Background
An international humanitarian/development organization seeks the services of a consultant/evaluator (an Individual not a firm) to assess call for proposals for the selection of Civil Society Organization (CSOs) under a European Union funded project "Power to the Youth." It is a youth-centric initiative to address key socio-economic challenges affecting low income and vulnerable groups (particularly young women, people with disabilities, transgenders, and religious minorities), which have been worsened by the COVID19 pandemic. The programme will benefit 6,200 low income and marginalized youth and 25 CSOs in five districts i.e., Mirpurkhas, Sanghar, Lahore, Rawalpindi, and Islamabad over four years from January 2021 to December 2024. Financial Support to Third Party (FSTP) will be provided to 25 CSOs to implement an array of projects that tackle governance and development challenges due to COVID-19. Also, three universities will be engaged in small projects on climate resilient actions by working with low-income youth through the modality of FSTP
2. Engagement with Civil Society Organizations
Civil Society Organizations (CSOs) are finding it extremely difficult to operate in the current shrinking environment of the country, which is further exacerbated by the negative perception of CSOs prevailing in the country. Redundancies within the public sector governance models in use at the District, Provincial and National level; coupled with lack of engagement with end users or end beneficiaries and communities creates a disconnect that limits the service providers in effectively identifying, understanding, and addressing governance and development challenges, particularly associated with younger age groups within the population. Thus, engagement with CSOs, by identifying institutional capacity building issues, particularly related to use of information communication technology (digital solutions) in the wake of COVID-19 for community-based interventions, could help in addressing development and governance challenges through this Action. The core objectives of the engagement with CSO under the project:
Strengthening civil society organizations to support youth activism for improved & inclusive governance and development experience.

Effective knowledge management and sharing the achievements of youth activism and civil society engagement while addressing challenges arising because of COVID-19.

Effective documentation and knowledge management and sharing of achievements of youth and CSO in addressing challenges arising because of COVID-1



Scope of the Work
In pursuit of SO3 of the project, Contracting Authority has advertised the Call for Proposal (CFP) in local newspapers as well as on online project web portal (www.pty-fstp.org). The interested CSOs will apply and submit their proposals and requisite documentations the online through the portal.
The primary goal of this assignment is to assess the applications received from CSOs working in the five districts (Mirpurkhas, Sanghar, Lahore, Rawalpindi, and Islamabad) of the project intervention areas.
The initial screening of the applicants will be based on the criteria to ensure merit, impartiality, and transparency in the selection process. The criteria must consider the Core Humanitarian Standards, Protection, Do no Harm, Gender Equality and Inclusion and Non-Discrimination Principles. The evaluator will assess the applicant's relevancy with the overall goal of CSOs engagement in the project by examining documents and capacity assessment during the review process.
An evaluator will undertake a final assessment of the shortlisted CSOs by undertaking a physical assessment of the selected CSOs to finalize the 25 CSOs for the financial support. This exercise will help the evaluator to validate the findings of initial screening of applications. The selected 25 CSOs will be supported to enhance their institutional and human resource capacities aligned with project objectives.
The capacity of the CSOs will be assessed through capacity assessment tool developed by the evaluator. The evaluator will develop an evaluation checklist for determining whether financial support to the selected CSOs is utilized to attain its stated objectives.
4. Roles and Responsibilities
Providing all requisite documents to the consultant to design and conduct assignment.

Approval of proposed design, methodologies, tools, and work plan to conduct the assignment.

Providing guidance to the consultant as and when required.

Coordination with implementing partners and project steering committee.

Review and provide feedback on workplan, inception and final reports.

Processing consultant's invoice and paying fee as per agreement.

Ensure quality of work during implementation of the assignment.

Ensure logistic arrangements for the field visits during capacity assessments of CSOs.

Seeks guidance as and if required from the designated focal person of Contracting Authority for the assignment.

An evaluator will comply with applicable policies, protocols, and standards of EU and contracting authority.

Produce all deliverables as per agreed timeline.

Conduct physical assessment of 30 – 35 shortlisted CSOs (5-7 from each target district) to finalize 25 CSOs in total and 5 from each district.

Undertake at least one field visit per district to physically assess the shortlisted CSOs. The Evaluator may engage his/her team for the field visit/physical assessment. The team shall comply with the qualification criteria as described under Team Qualification Criteria.
4.1. Contracting Authority
3.2. Evaluator Role
5. Timeline and Deliverables
The evaluation is expected to be undertaken between November and December 2021, with the field work to be carried out early in December. It is important to submit the final evaluation findings/report to contracting authority no later than 30 December 2021. An indicative timeline is provided below:
| | | |
| --- | --- | --- |
| S# | Deliverable | Deadline |
| 1 | Inception meeting with NCA | 27th October 2021 |
| 2 | Submission of Inception Report | 1st November 2021 |
| 3 | Finalization and Approval of Assessment Criteria | 5th November 2021 |
| 4 | Review/Screening of Proposals | 5th December 2021 |
| 5 | Field Work: Need Assessments of CSOs | 10th December 2021 |
| 6 | Development of CSOs Maturity Index Criteria | 10th December 2021 |
| 7 | Analysis and Draft Assessment Report | 14th December 2021 |
| 8 | Presentation of Findings of Assessment to Steering Committee | 15th December 2021 |
| 9 | Final Published Report | 17th December 2021 |
6. Selection Criteria and Essential Skills for Hiring an Independent Evaluator
The following points will be considered to select the external evaluator:
Minimum master's degree holder preferably in a social science discipline, preferably including gender, governance and leadership, or social work. Higher education in a related discipline will have an advantage.

Specialization in a discipline related to CSOs is a plus. Minimum ten years of managerial level and above experience of working in the development sector in Pakistan.

Management of project dealing with CSO is a must.

In-depth understanding and knowledge of CSOs functioning, issues, challenge and opportunities in the country is a must.
6.1. Team Qualification Criteria
The following points will be considered to in case of team for field assessment:
At least a master's degree, in any social science, preferably including gender, governance and leadership, or social work

At least five (5) years of experience of conducting assessments, evaluation and/or baseline.

Good analytical skills

Familiar with local cultural and social values, working dynamics of the CSOs.

Good understanding of the regulatory laws and entities for CSOs operating in Pakistan.

Effective communication skills in English, Urdu, and local language.

Ability to produce professionally written, analytical reports in English.
7. Type of Contract and Payment
The duration of the assignment will be 45 days protracted over 2 months, starting from 25th October 2021 till 24th December 2021. The evaluator/consultant will be offered a fixed-price contract to include all the activities and deliverables listed above. Payment will be made in instalments upon satisfactory completion of work. All the payments are subject to tax in accordance with country laws.
8. Submission of EOI and Contract Details
The applicants are requested to share their EOI with no more than three pages including evaluator's CV (CURRICULUM VITAE) and details of relevant experiences. The evaluator should provide detail CVs of his/her team for field visits/physical assessment, as applicable. The application/EOI should include:
CV with Cover letter outlining match to skills and qualifications

Financial proposal (in separate file.)
Interested candidates are requested to submit Expression of Interest (EOI) by 15th October 2021 no later than 5 P.M. to the email address: [email protected]. Must give the reference of TORs in subject line. (Only shortlisted candidates will be contacted).