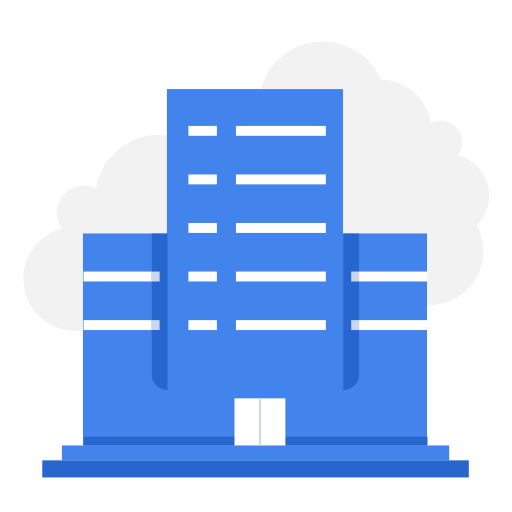 Hiring of Consultant for Registration and account opening of Joint Business Cooperatives establish under the National Poverty Graduation Program
360 views
Posted date
15th September, 2021
Last date to apply
23rd September, 2021
Country
Pakistan
Locations
Quetta with frequent visit to District Zhob
Category
Consultancy
Type
Contractual
Positions
1
Experience
2 years - 3 years
INTRODUCTION
The Islamic Republic of Pakistan has received a loan from the International Fund for Agricultural Development (IFAD) for National Poverty Graduation Programme (NPGP). Pakistan Poverty Alleviation Fund (PPAF) is "Implementing Agency" for this project which will be implemented through Partner Organizations in the selected districts of Pakistan in all provinces. Total cost of the programme is USD 150 million in which USD 50 million is contribution from the Government of Pakistan for Interest Free Loan (IFL) component. The Programme has two major components; 1) Poverty Graduation (USD 130.8 million); and 2) Social Mobilization and Programme Management (USD 19 million). The first component mainly focuses on assets creation, interest-free loan and, training of assets and IFL beneficiaries. NPGP in consultation with IFAD proposed new concept of collective business model for asset beneficiaries with aim of raising the income of beneficiary households through value addition and aggregation. NPGP will provide the technical assistance through business mobilization component. This component includes business planning for shared assets, support for registration of business cooperative organization (BCO), and BCO's member exposure and provision Business resource persons.
I. OBJECTIVES OF THE ASSIGNMENT:
The purpose of this assignment is to hire an individual consultant for the registration of joint commercial co-operatives with provincial co-op ministries in Balochistan Province. The Consultant will provide support to all Business members of the General Body, Board of Directors and Management Committee to develop rules and regulations for elections. Furthermore, the consultant will work closely with provincial cooperative department for registration of collective business as cooperative under provincial cooperative department registration act, in addition to that consultant will facilitate the collective business member in opening of bank account for business transactions.
Specific objectives of the assignment are as follows:
II. Specific Objectives of the Assignment:
Registration of cooperatives with provincial cooperative society department through preparation and submission of all required documents.
Opening of bank account for business cooperative organization (BCO).
Establish rules in consultation with the members of the general body for the election of the board of directors and appointed management committees.
Prepare documentation in consultation with the general body on membership rights, rights of management committees and rights and responsibilities of the Board of Directors.
III. SCOPE OF WORK
Registration of Joint Business group as cooperative with Provincial Cooperative Department
The consultant must contact the provincial department of co-operatives and complete all documentation required for registration, such as promoter appointments, development of Bylaws for cooperatives, preparation of complete application for cooperative registration that will followed by submission to cooperative department and registration of cooperatives.
Bank Account Opening for cooperatives
The joint business cooperative requires the company's bank account to conduct its business operations transparently, This means that the consultant must engage with the local bank in the region to open the co-op's bank account and the transparent way in which profits are distributed among co-op members, i.e. Transfer of profits to all business members through a bank account or an automatic teller machine (ATM) card associated with a single cooperative account.
Development rules for election of Board of Director, management committees
The consultant is required to work with members to develop rules for an elected board of directors. Furthermore, rules will be developed for the general body meeting, setting of the agenda etc.
Qualification and Experience
Bachelor/master's degree in law, or related fields from a well reputed/top rated institute/university.
He/she have significant experience to leading/co-leading similar assignments.
Specific experience of cooperatives registration within last 3 years will be preferred
Experience of joint business registration and bank account opening will be considered as an advantage.
Willing to travel to remote areas with NPGP teams
V. Schedule and Timeline:
The consulting services are required for the period of 56 days over a period of 3 months to register joint business as cooperative with bank account and to develop the rules and regulation for elections of Board Director and election of other management committees.
VI. Deliverables:
Registration of joint business cooperatives with provincial cooperative department
Bank account opening for cooperatives
Development of rules and regulation for election of Board of Directors and elections of other management Committees
Key Milestones and Deliverables

Number of Days

Timeline

Registration of joint business cooperative with provincial cooperative department

4 working days for meeting with department

10 working Days for development of Bylaws for joint business cooperative

10 working days for documentation completion

5 days for submission and follow up

Sept 2021- Dec 2021

Bank Account opening for joint business cooperatives

4 working day for meeting with local banks

10 working days for documentation completion

5 days for submission and follow up

Sept 2021-Dec-2021

Development of rules and regulation for election of BOD and Management committees

4 working days for consultation with joint business members

10 working days for development of rules and regulation for election of BOD and management committees

Sept 2021-Dec-2021
VII. Supervision & Reporting:
The consultant will report to Senior Manager Programs.
VIII. Ethical Considerations:
All the data/information collected, and models developed for this assignment are the sole property of NPGP and partner organization. The consultant will not use the data/information collected and used for this assignment in other future assignment without prior permission of NPGP
The consultant may adapt/customize tools from other sources developed by international organizations, including but not limited to Oxfam, GiZ, IFAD, FAO and other UN agencies. The onus of any liability/claim from any party regarding plagiarism or misuse of their material will be on the individual, and partner organization will not bear any responsibility in this regard.
How to Apply?
Interested candidates may apply by sending their CVs along with covering letter to [email protected] by 23rd of September. We are an equal opportunity employer for male, female and especially abled candidates.