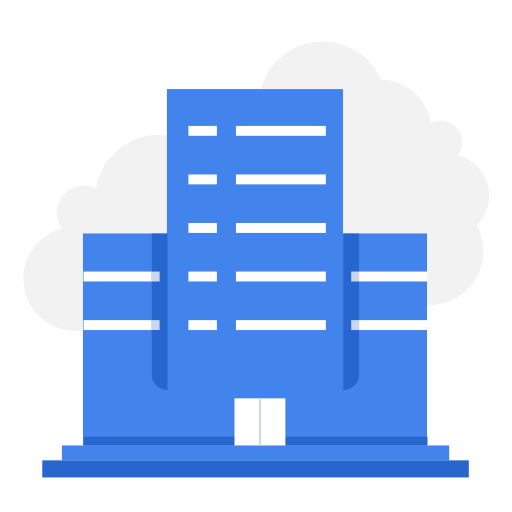 Pakistan Humanitarian Forum (PHF)
Consultancy for Deriving Learning from COVID Response in Pakistan
Pakistan Humanitarian Forum (PHF)
1477 views
Posted date
12th July, 2021
Last date to apply
27th July, 2021
Country
Pakistan
Locations
Islamabad
Category
Consultancy
Status
Closed
Job Description:
Consultancy for Deriving Learning from COVID Response in Pakistan
Job Title: Consultant- COVID Response Analysis
Analysis of country response to Covid-19
Analysis of PHF members' response to Covid-19
Department: Programs
Location: Islamabad
Last date for application: July 27, 2021
Introduction and background:
Background:
The outbreak of a novel Coronavirus was first detected in China in December 2019 and thereafter spread across the globe in the form of a pandemic. On January 30th, 2020, the World Health Organization declared it a "public health emergency of international concern and later March 11, 2020, declared COVID-19 a pandemic. As of July 9th, 2021, more than 185,291,530 confirmed cases and 4,010,834 deaths have been reported globally.
In Pakistan, the first case of COVID-19 was reported on February 26th, 2020.Pakistan so far has experienced three distinct waves of COVID-19 transmission and has reported 975,092 confirmed cases and 22,597 deaths as of June 30th, 2021[1].
Pakistan successfully contained the spread of the disease through robust response efforts by the government, with containment and mitigation measures such as setting up NCOC and providing PPEs, establishing COVID treatment facilities across the country, taking preventive measures including border closures, travel restrictions, smart lockdowns, closing of schools and other actions like banning of public events and disseminating awareness messages.
The humanitarian community stepped up to strengthen the government of Pakistan in its response against COVID. PHF members provided support to the Federal and Provincial governments and reached out to the vulnerable communities through a comprehensive multi-sectoral approach for COVID-19 response. It involved provision of medical and WASH items in communities and government health facilities, cash grants and distribution of ration packs, capacity building of students, teachers, parents and government officials, provision of sexual and reproductive health services in government facilities, behavioral and communication change interventions, and mental health and psychosocial support.
38 PHF members mobilized PKR 9.7 billion in funding from various donor agencies for multi-sectoral COVID-19 response across Pakistan, in addition to distribution of PKR 1.83 billion in cash grants to vulnerable communities.
The government of Pakistan is targeting to vaccinate 70 million people by the end of 2021 and has fully vaccinated 3,942,291 people as of July 13th, 2021, and partially vaccinated 15,941,609 people. The vaccination campaign is being supported by the COVAX facility, as well as by the World Bank and the Asian Development Bank. Given the delays in the supplies through the COVAX facility, the government is allocating funds to procure vaccines from China and started rolling out 'PakVac', a locally produced vaccine, developed by China's single shot vaccine producer 'CanSino'. The government has also allowed private laboratories to import and deliver vaccines (namely Sputnik V vaccine since April 2021).
In view of the above, PHF intends to conduct a learning exercise to document how the PHF members navigated the coordination and programmatic challenges posed by this unique situation. The exercise will focus on key challenges and adaptation in areas of coordination among stakeholders, communication with right holders, and collective evolution of the response among humanitarian partners. This learning exercise will add to the collective knowledge of the actors and will support future programming according to the evolving context and emerging knowledge related to Covid-19.
PHF is looking for an individual Consultant/firm to review, analyze and synthesize the information from PHF members, to identify key challenges, mitigation measures and lessons learned from COVID response and draw potential strategies/solutions/recommendations that could be adopted to improve the coordination among members and communication with other stakeholders as the pandemic continues.
Objectives of the Assignment
To conduct a systemic review of learnings based on the knowledge acquired during the partner responses in an unprecedented pandemic situation. The review will specifically focus on thematic areas of coordination, communication and programmatic adaptations employed by international NGOs.
To draw recommendations from the learning exercise for PHF members to improve collaboration, coordination, and communication among PHF members and with external stakeholders.
Scope of the Assignment
The assignment will focus upon gathering, analyzing and presenting the information around following areas:
Review the collaboration mechanisms and processes among PHF members in relation to COVID response. This will also include coordination around fundraising, program/project integration, advocacy/liaison with NCOC and mainstreaming COVID management within their organizations.
Document the key approaches used by PHF members for mutual learning and knowledge management – sharing and dissemination of information; especially related to reporting, communication and MEAL.
Based on the above provide recommendations for PHF; to strengthen its role as a coordination and learning forum working with the government and the humanitarian community.
Methodology
The consultant will be required to present detailed methodology during the inception phase of the assignment after preliminary engagements with key stakeholders. The consultant/s should adopt a consultative and participatory approach and to include in-person meeting where necessary.
It is expected that the assignment would take a mixed method approach for information gathering through review of the secondary data and key informant interviews with representatives of the stakeholders. The methodology needs to be consistent with consultancy's budget and timeline; and be aligned to the key priority areas identified in the ToR. The consultant will be responsible for developing the tools to guide the data collection and analysis.
Key Deliverables
The consultant/s will carry out assignment ensuring following key deliverables are met:
Work plan and detailed schedule including list of planned individual meetings, consultations, discussions, and secondary literature review.
Submit tools and analysis framework to PHF before commencing assignment.
Presentation/s on learning analysis and recommendations.
Submit brief narrative report with recommendations for feedback to PHF. The report should contain minimum; executive summary, introduction, methodology, key findings and learning and recommendations.
Incorporate feedback and finalize deliverables.
Present the learning in four provincial and one federal level coordination meeting of PHF members and other stakeholders.
Submission of Technical & Financial Proposal
The Consultant/s is required to submit a detailed technical and financial proposal to conduct detailed analysis. Two sample reports of similar assignments/studies undertaken by proposed lead consultant during past 5 years.
CVs (max 3 pages)
Organizational/personal Profile & Summary of Relevant Experience (max 3 page).
Summarized description of overall assignment design considering Objectives & Scope (max 1 page).
Methodology with detailed work plan with clearly defined actions & number of days required for each action (Max 2 pages)
A summarized budget with following breakdowns:
Consultant(s) Fee (per day)
Cost of data collection and analysis
Cost of reports and presentations
Payment Modality
25% on submission of inception report containing work plan, tools, methodology, agreed deliverables etc.
45% on submission of report
30% on the completion of assignment including presentations in the coordination meetings.
Duration
The total duration of the assignment should not be more than 22 calendar days. This includes 5 days for desk review and preparation of the inception report (including tools and methodology), 12 days for data collection, analysis, and the draft report and 5 days to finalize the report and dissemination of the findings to members and stakeholders.
Reporting Line
The consultant will report directly to PHF Secretariate.
Consultant's Expertise and Skills
Postgraduate degree in Development Studies, Social Sciences, epidemiology, health services planning or related field. Candidates with medical/public health background would have advantage.
At least 8-10 years of experience in research related to health, programme monitoring and evaluation.
Hands on experience of at least 8-10 years of conducting similar assignments for International Non-government Organizations (with submission of at least 2 sample reports of similar studies conducted during the last 3 years only).
Experience in policy, health related analysis/studies
Work experience in Pakistan, particularly with INGOs and Government Health institutions
Good knowledge and experience of using and interpretation of statistical and qualitative analysis.
Apply By:
Interested candidates can submit their technical and financial proposals to Pakistan Humanitarian Forum (PHF) at the following email address: i[email protected]
The last date to submit proposals is July 27th, 2021.
---
[1] https://covid19.who.int/