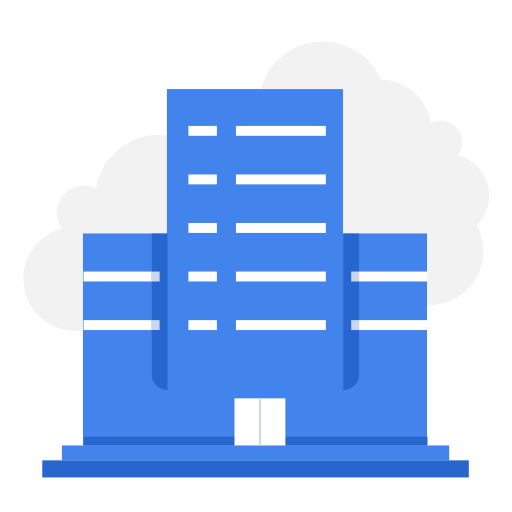 Confidential
Temporary Learning Centre (TLC) Facilitator
Confidential
1433 views
Posted date
2nd September, 2021
Last date to apply
15th September, 2021
Locations
Field based (Khyber Pakhtunkhwa)
Category
INGO
Experience
2 years - 3 years
Status
Closed
CHILD SAFEGUARDING:
Level 3: the post holder will have contact with children and/or young people either frequently (e.g. once a week or more) or intensively (e.g. four days in one month or more or overnight) because they work country programs; or are visiting country programs; or because they are responsible for implementing the police checking/vetting process staff.
ROLE PURPOSE:
The post holder will be facilitating the operations of project established temporary learning centres activities, and coordinating day-to-day activities and efforts of TLCs with TLCS teachers, Education coordinator. The position will coordinate with the various stakeholders and project staff for timely updates & information related to TLCs for information and action. Post holder will create reports, documentation of TLCs and support the TLC teachers in day to day matters. He / She will be responsible for assisting in tracking progress of TLCS and keep a regular coordination with projects teams to ensure that TLCs progress on track and well reported. He/she will also assist project team in community mobilization around enrolment in TLCs and education awareness.
KEY AREAS OF ACCOUNTABILITY:
Facilitate the TLC teachers in day to matter to TLCs.
Experience of working in an education setup including govt. /private or non-formal schools.
Support teachers in teaching or organizing teaching material and session with children in TLCs.
Support teachers/children in life skills based session.
Support TLCs teachers in assigning work, correcting and marking work carried out by his/her students.
Assist teachers in recording and reporting on the development, progress, attainment and behaviour of students.
Providing or contributing to oral and written assessments, reports and references relating to individual students or groups of students.
Support teachers in providing guidance and advice to students on educational and social matters and on their further education.

Able to produce quality work under pressure and strict deadlines.
Establish and maintain a safe functional learning environment.
Assist in identification of students' needs and cooperate with other professional staff members in data assessment and intervention strategies.
Support the implementation of the TCLs/school's improvement plan, goals and objectives.
Ability to preparing different type of reports.
Self-starter, requiring little support to get tasks done.
Decision making skills.
Ensure overall smooth operations of TLCs and child safety measures.
Interact with children parents for any feedback or guidance as and when required.
BEHAVIOURS (Values in Practice)
Accountability:
Holds self-accountable for making decisions, managing resources efficiently, achieving and role modelling Save the Children values.
Holds the team and partners accountable to deliver on their responsibilities - giving them the freedom to deliver in the best way they see fit, providing the necessary development to improve performance and applying appropriate consequences when results are not achieved.
Ambition:
Sets ambitious and challenging goals for themselves and their team, takes responsibility for their own personal development and encourages their team to do the same.
Widely shares their personal vision for Save the Children, engages and motivates others.
Future orientated, thinks strategically and on a global scale.
Collaboration:
Builds and maintains effective relationships, with their team, colleagues, Members and external partners and supporters.
Values diversity, sees it as a source of competitive strength.
Approachable, good listener, easy to talk to.
Creativity:
Develops and encourages new and innovative solutions.
Willing to take disciplined risks.
Integrity:
Honest, encourages openness and transparency; demonstrates highest levels of integrity.
QUALIFICATIONS
B. A/B. Ed. degree or equivalent in the related subject.
EXPERIENCE AND SKILLS
At least 1-2 years' experience in the relevant field.
Sound knowledge and understanding of education setup operation.
TLCs operation/teaching experience in emergency context will be an asset.
Proficiency in Microsoft Excel and Word.
Excellent communication and lobbying skills.
Expert in Pashto/Dari languages.
Different technical training will be an asset.
Preference will be given to local candidate.
Additional job responsibilities
The duties and responsibilities as set out above are not exhaustive and the role holder may be required to carry out additional duties within reasonableness of their level of skills and experience.
Equal Opportunities
The role holder is required to carry out the duties in accordance with the SCI Equal Opportunities and Diversity policies and procedures.
Child Safeguarding:
We need to keep children safe so our selection process, which includes rigorous background checks, reflects our commitment to the protection of children from abuse.
Safeguarding our Staff:
The post holder is required to carry out the duties in accordance with the SCI anti-harassment policy.
Health and Safety
The role holder is required to carry out the duties in accordance with SCI Health and Safety policies and procedures.
Requirements
---
Requires you to upload profile photo.
Requires you to add current salary information.
Related
---