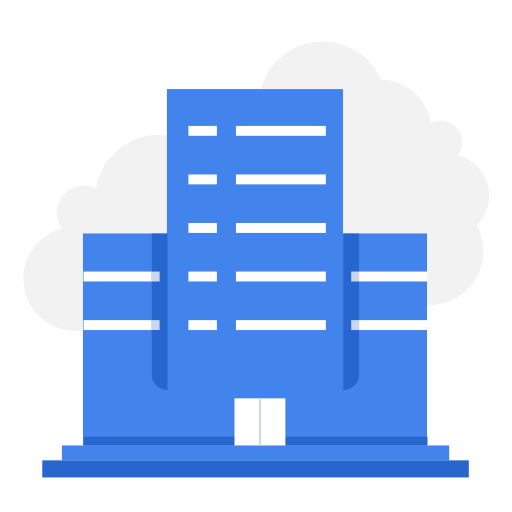 International Trade Centre
Capacity Building of Public and Private Sectors on SPS regime in Sindh and Balochistan
Apply Now
International Trade Centre
2141 views
Share with:
Posted date
24th April, 2021
Last date to apply
8th May, 2021
Job Category
Consultancy
Job Description:
Capacity Building of Public and Private Sectors on SPS regime in Sindh and Balochistan
Background
The International Trade Centre (ITC) is the joint agency of the World Trade Organization (WTO) and the United Nations (UN). It is the only development agency that is fully dedicated to supporting the internationalization of micro, small and medium enterprises (MSMEs). ITC's mission is to foster inclusive and sustainable economic development, and contribute to achieving the United Nations Global Goals for Sustainable Development.
ITC is implementing the EU funded 'Growth for Rural Advancement and Sustainable Progress' (GRASP) project which aims to contribute to the reduction of poverty through development of rural MSMEs in selected districts within two provinces of Pakistan: Balochistan and Sindh. GRASP will focus on selected product lines within livestock and horticulture.
GRASP will take a holistic approach to building MSME competitiveness in agribusiness value chains starting from a deep understanding of markets and working back through the value chain to enable MSMEs and ultimately producers to create and capture additional value. To do this, GRASP will implement three intermediary outcomes:
Regulatory and institutional frameworks improved at federal and provincial levels for rural value chain and MSME development.
Productivity, quality, and sustainability of selected value chains in horticulture and livestock improved.
MSME commercialization within selected value chains improved.
Under intermediary outcome 1, GRASP will seek to improve the regulatory and institutional frameworks, at federal and provincial levels in Sindh and Balochistan, in the areas of domestic commerce, agricultural policies, rural MSME development and food safety, including plant and animal health. GRASP will undertake regulatory reform by developing and sustaining policies, laws, regulations (including upgrading existing laws) and strengthening government institutions to reduce barriers to competition and market openness, and foster market dynamics, while ensuring essential social and environmental welfare. .GRASP will employ highly inclusive approaches to the design and implementation of regulatory reforms through close participation of all relevant stakeholders, especially the private sector including the small hold farmers and women through wide range consultations and public private dialogue (PPD).
One important area of intervention, which was highlighted during the Inception Phase, was the lack of knowledge and understanding among public and private sectors regarding Sanitary and Phytosanitary (SPS) measures in Pakistan and their effective implementation. It was considered expedient to augment the capacity of relevant stakeholders on SPS issues so that an effective public private partnership is developed for compliance with the SPS regime. Through its interventions, GRASP will seek to increase quality and SPS compliance across the value chains both in Federal and in provinces including guidelines for provinces (Sindh and Balochistan) on SPS compliance.
In this context, ITC GRASP project aims to hire the services of a national consultant to develop a manual/training material on SPS with specific context of Pakistan and deliver training to the relevant public sector stakeholders in Sindh and Balochistan.
Sub-output 1.4: SPS legal and institutional framework review and strengthened
Activity: 1.4.2: Strengthen institutions in Sindh and Balochistan to supervise and support compliance of SMEs to the above legislation and quality and SPS market requirements
Description of Duties/Responsibilities
The GRASP/ITC is seeking services of highly qualified and skilled consultant to develop training material containing a narrative part, PPT presentation and assessment methodology (pre and post training assessment questions) on the subject of SPS covering the below specific points among others:
Salient provisions of international SPS regime (WTO SPS agreement, Codex, IOE and IPPC etc)
the regulatory and institutional framework in Pakistan,
the current practice in Pakistan regarding development and implementation of SPS measures,
the issues and challenges regarding SPS measures at three levels:
Policy and regulatory level
Institutional level
Enterprise, especially MSME level
an update on the good practices (based on research from WTO/STDF sources) and
Recommendations for Pakistan regarding implementation of the provisions of the WTO Agreement on SPS
Once the training material/manual is developed the Consultant would be required to deliver training in three cities of Sindh (Karachi, Sukkur and Hyderabad) and in Quetta Balochistan.
The consultant should also produce the consolidated workshop report which should include participants' profiles, pre and post assessment and learnings from the training exercise for future reference.
The Consultant will work under the guidance of Islamabad based Deputy GRASP Coordinator/Policy Lead in association with Provincial Leads of Sindh and Balochistan. The Consultant will work under the overall supervision of the GRASP Project Coordinator. The consultant will be required to collaborate with other ITC staff and consultants working on the GRASP project in Sindh and Balochistan.
The proposed activity will result in improved understanding and technical capacity of concerned departments to ensure SPS compliance at provincial level
The consultant has to ensure that s/he has obtained the necessary permissions with regard to intellectual property rights required to perform his/her services under this consultancy contract and for the subsequent dissemination by ITC in any form. Documentary proof is to be submitted to ITC. S/he has further to ensure to obtain accreditation to the event(s) as required. Should any license fee be due for the use of copyrighted materials of third parties, the consultant shall request the prior written permission from ITC."
Expected Deliverables and Timeline:
| | |
| --- | --- |
| Deliverables | Timeline |
| Literature review is conducted and an outline of the manual is developed | Week 1 |
| After approval of the outline by ITC-GRASP, training material including the narrative, PPT presentation and assessment questions are developed | Week-2 |
| After approval of resource pack/training material, develop training strategy and share with ITC-GRASP | Week -3 |
| Conduct training workshops in Karachi, Hyderabad and Sukkur | Week- 4-5 |
| Conduct training workshop in Quetta | Week -6 |
| Submit final training reports to GRASP | Week-7 |

Travel
Travel to Karachi, Hyderabad, Sukkur and Quetta will be required to conduct the training
Required education, skills and experience
The consultant should have the following education, skills and experience.
Master's degree(or higher) Food safety, International Trade and Commerce, Economics, Business Management, Development studies or a closely related field with sound experience of working on SPS compliance.
Experience:
Seven Years of practical experience of policy formulation on food safety, economic/trade/rural development
Experience designing and facilitating workshops
Knowledge of public and private sector actors around the scope of work for this consultancy
Language proficiency:
Skills:
Excellent presentation, training and communication skills
Strong capacity to design workshop methodologies
Good knowledge of institutions involved in Pakistan at the Federal and provincial level
Extensive knowledge of institutional and regulatory frameworks in Pakistan
Excellent report writing and facilitation skills