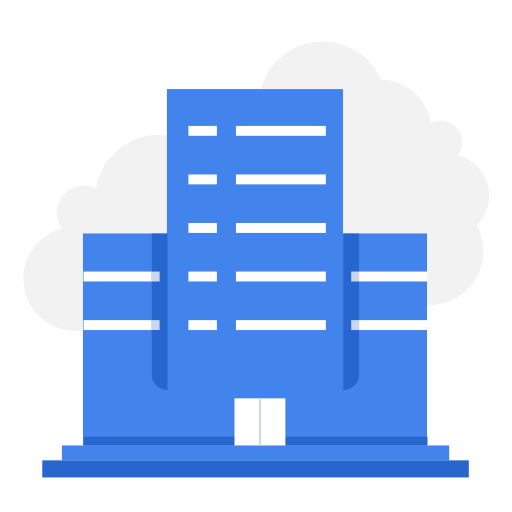 Chemonics International Inc.
Senior Specialist Digital Health & Information Systems
Apply Now
Chemonics International Inc.
1681 views
Share with:
Posted date
23rd April, 2021
Last date to apply
16th May, 2021
Country
Pakistan
Locations
Islamabad
Job Category
Consultancy
Job Type
Consultant
Positions
1
Experience
5Years -
Job Description:
Background:
GHSC-PSM project has been providing technical assistance to the GOP on UHC, GHSA, BHS, and ID for efficient delivery and visibility by harnessing technical solutions wrapped up in the ubiquitous and nationally deployed Information Systems developed indigenously by GHSC-PSM project.
Scope of Work and Expected Outputs
1. Provide technical support and guidance on Improving Health/ Supply Chain Information, Analysis and Digital Healthcare, and COVID-MIS
Contribute to strengthening of Health and Supply Chain Information analytics/dashboards.
Contribute to strengthening of Health and Supply Chain Planning to achieve Universal Health Coverage
Management and dissemination of information on Vaccine through National Vaccine Management Information System (NIMS) and COVID Vaccine Inventory Management (COVIM)
Provide technical support to M/o NHSR&C for implementation of COVID-19 LMIS within the Federating Areas and across provinces.
Dissemination of information on Resource Management for COVID-19
Spread of COVID guidelines through different digital platforms.
Coordination and liaison with NCOC, DoH, MoITT, NITB, HSA, NIH/TECH, DRAP and health partners
2. Provide technical opinion and advice to Ministry of NHSR&C/ HPSIU in IT Support to HIS activities, for implementation HIS Plan in following areas:
Health and Supply Chain Planning to achieve Universal Health Coverage
Roll out of National HIS Plan at provincial/ district levels, with special focus on implementation of DHIS2 in pilot districts.
MIS and IT related activities including e-governance, Burden of Disease in Pakistan, UHC BP, DHIS and DHIS2, hosting services (server), Web site and management of National Dashboard.
Further development of an innovative National Digital Dashboard and linkage of health information systems with PHIS. Conduct regular meetings, test requirements, review progress and provide feedback for fully functional PHIS and further development and enhancements to the software developers/firm.
Alignment of National Indicators with regional/global indicators
Development and upgradation of Information systems/ MIS for infectious diseases and TB, Malaria, AIDs, Hepatitis, and Nutrition, Road safety and disabilities etc.
Developing IT related linkages with autonomous bodies, sub section offices, departments of Ministry and other relevant Ministries including Ministry of Information Technology and Communications (NTC, NITB, and PITB) and other organizations & partners.
IT related innovations activities including development and use of website, social media, and other open-source mobile based technologies.
Assist the ministry in capacity building of midlevel HIS managers/ workers.
Supervision of the data analysis and development of feedback on reports
Organizing dissemination workshops as and when required.
Strengthening of coordination functions in health sector, activation of inter-sectoral coordination especially for international health regulations and supply chain system strengthening.
3. Provide Technical Advice and Opinion to the Ministry in following aspects for Development of digital Health strategy and HIS action plan
Use of Burden of Disease (BoD) Pakistan across the health system.
IT support for implementation of UHC and DCP3 benefit package
Preparation for Health and population think tank forum meeting on Health Information System
Development of a national e-health/national digital health strategic framework
Implementation of HIS national action plan 2020-2024
Conduct regular meetings on HIS and SDG3 with provincial Department of Health & health partners.
Support in the conductivity of detailed assessment of DHIS2 in pilot districts
Support for the DHIS2 certificate program on Design & Customization
Regularly conduct national HIS coordinating committee and a sub-technical committee meeting, with representation from provinces, regions, and involvement of stakeholders and senior consultant to oversee development of an HIS plan, ehealth/digital health strategy, clear SOPs and data management standards.
Managing a digital knowledge management hub to promote the ministry's innovations work.
Managing a digital web management system for Reporting and Monitoring for SDG 3 at National and Provincial Level
2. Required Skills and Qualifications
Post-graduate master's level qualification in Computer Sciences/ Software Engineering/IT.
At least 08 years of professional experience in project management, Information Systems, digitization and knowledge management.
Experience in information systems and innovation with (Public or private sector) and health information systems is highly desirable.
Having good communication skills.
Exceptional organizational skills, ability to facilitate communication between various levels of management and work independently and with technical team to meet deadlines.
Period of Performance and LOE
The expected duration of the assignment is six (06) months with a total LOE (Level of Effort) of 120 days. This is distributed as maximum of 20 working days per month.
Supervision
The consultant will report directly to the Country Director and DG Health