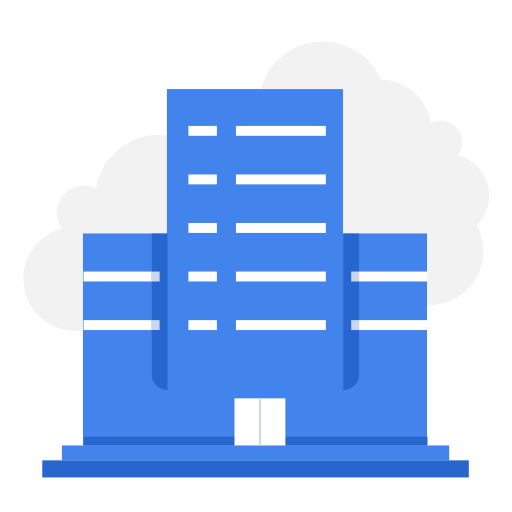 CARE International
CARE International
4127 views
Posted date
14th November, 2023
Last date to apply
22nd November, 2023
Country
Pakistan
Locations
Hyderabad
Category
Development Sector
Type
Contractual
Position
1
Status
Closed
CARE is a leading global humanitarian and development organization. In Pakistan, CARE started its operations in 2005 and since then has supported the Government of Pakistan's efforts to reduce poverty and suffering of the people affected by disasters. CARE's programs focus on helping Pakistan achieve its Sustainable Development Goals especially in the areas of Health, Education, Women's Economic Empowerment and Emergency Preparedness and Response (EPR). Since starting operations in Pakistan, CARE has responded with life-saving support to a series of large-scale disasters. CIP works through its local partners and a range of stakeholders for development, as well as emergency response related interventions, which makes collaboration a key component of its work, across the country. We are a nationally inclusive organization that strives to support the most vulnerable communities all over Pakistan, with particular attention to women and girls and youth.
Since the onset of 2022 monsoon floods in Pakistan, CARE International has initiated much needed life-saving humanitarian response for flood affected communities in Baluchistan, Sindh and Punjab provinces.
I. Job Summary:
The Project officer will manage multisectoral project with FSL, WASH, Education, Women Protection and DRR projects. As part of the Emergency Response team, the Project Officer will support the planning and implementation of all project activities consistent with approved program designs and strategies. S/he will be responsible for maintaining all program files, information/ database, in both hard and soft form, as per CARE and donors' policies. S/he will also be responsible for effective coordination between the Country sOffice (CO) and field office and will be in charge of effective implementation of project activities. The Project Officer will support the program team in performing desk reviews, editing reports/ concept papers, raising purchase requisitions, proofreading documents, and keep track of CARE's engagement related activities. In addition, the Project Officer will follow up with the local partners about narrative reports, case studies and other relevant documents.
II. Job Responsibilities and Tasks:
Job Responsibility #1: Support implementation of all project activities consistent with approved program designs and strategies.
% of time: 40%
Coordinate with local partner and Field offices on a daily/weekly basis and report on progress to Project Manager to ensure smooth implementation of the work plan.
Assist the Project Manager in updating the project's work plan and budgets and ensure all documents in soft and hard form are saved properly and updated regularly.
Support and assist the position's supervisor and fellow project colleagues in the successful implementation of all aspects of the project's work plan and achievement of the project objective.
Ensure data coordination, management and reporting to different working groups and forums.
Conduct field visits and share trip reports with the Project Manager.
Prepare grant files in hard and soft copies
Extract and communicate gaps in the delivery of relief work in a timely manner for corrective measures and support at procedural level.
Coordinate with the support teams and other program staff for the successful completion of project activities.
Actively participate in monitoring and verification of project activities at field level in the light of project strategies/procedures/systems.
Perform day to day operations/ admin/ technical tasks related to the project activities.
Research, analyze and share global best practices and innovative program approaches as part of CIP's business development efforts, as and when needed.
Job Responsibility #2: Coordination and Reporting.
% of time: 30%
Actively coordinate with the CO for reporting and coordination for the project activities as per CARE and donor requirements/ timelines.
Participate in periodic programming reviews of the project to record the minutes, report generation and action plans.
Maintain liaison with other departments and external partners/stakeholders.
Organize and facilitate project related events.
Prepare meeting notes and follow up with the relevant staff on action items.
Ensure weekly updates of relevant portions of the project's work plan and components thereof.
Job Responsibility #3: Record keeping and Communications
% of time: 25%
Document success stories from the project based on information received from the partners.
Assist the project teams in reviewing and archiving in a compliant manner all project documents.
Ensure that all the documents received from field are properly reviewed and verified. Identify gaps in documentation and ensure accuracy.
Support the project teams in ensuring that systems are in place to periodically capture and document learning related to success and failures occurring during the program period.
Support Project Manager in field to develop updates on projects and share it with Communications Unit to upload on CARE website in regular fashion.
Job Responsibility #4: Any other task as assigned by the supervisor.
% of time: 05%
Any other tasks or responsibilities based on organizational and programming need as assigned by Line Manager.
Safety and Security is everyone's responsibility within CI through full compliance and accountability (as per Principle of the CARE International Safety & Security Principles).
III. Problem Solving
Levels one and two of problem solving apply to the incumbent. The incumbent will be involved in daily routine activities, s/he also uses interpolative skills to pick and choose the right solution to address given problems.
IV. Qualifications (Know How)
a) Education/Training
Required: Bachelor's degree in social science, International Development, Humanitarian Studies or related field.
Desired: Master's degree in any related field will be preferred.
b) Experience:
Required:
Minimum 2 – 5 years of experience in the humanitarian sector particularly Food security, livelihoods and WASH sectors with reputable INGOs/NGOs.
Experience in recordkeeping, writing and editing reports/ concept notes etc.
Desired: Experience of working with International NGOs.
c) Technical Skills:
Ability to perform successfully as a member of multiple project-related teams.
Strong computer skills particularly in Microsoft Word, Excel, and Power Point.
Strong time management skills with the capacity to adapt to a changing environment and work under tight deadlines.
Excellent writing, communication, proofreading, editing and presentation skills.
Ability to interact with and manage diverse stakeholders (such as vendors, beneficiaries, and donors).
Detail-oriented, ability to multi-task and manage time well.
Proficiency in English, Urdu and other local languages will be preferred.
Willing to travel at short notice, as required by the organization.
d) Competencies:
Respect, accountability, building commitment, stress tolerance, collaboration, contributing to team success, customer focus and information monitoring.
Teamwork – Able to work effectively with other people within a work group.
Writing – Able to communicate ideas and information in writing to ensure that information and messages are understood and have the desired impact.
V. Contacts/Key Relationships
The Project Officer is expected to collaborate with the PM, field office staff and Partner staff, and support teams on related functional affairs, consistently coordinate and team up to achieve the desired project activities. The position is to have constant contact with the partner organizations.
VI. Working Conditions and Level of Travel Required
The position is based in Sukkar with around 50% to 70% travel to field and partner organizations as per organizational requirement.
CARE participates in the Inter-Agency Misconduct Disclosure Scheme. In line with this Scheme, we hereby request information from candidate's previous employers about any findings of sexual exploitation, sexual abuse and/or sexual harassment during employment, or incidents under investigation when the candidate left employment. All offers of employment are subject to satisfactory references and appropriate screening checks. By submitting an application, the job applicant confirms his/her understanding of these recruitment procedures.
Note: Individuals can apply using Brightspyre or send their resumes directly to [email protected] before the stated deadline along with a cover letter reflecting how the individual's qualification, experience and skill set meet the job requirements. Also, we encourage qualified women to apply to the role.
Please share your current as well as salary expectation along with the CV.