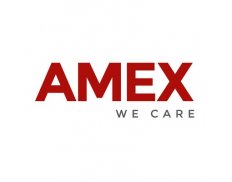 AMEX
AMEX
5930 views
Posted date
6th March, 2023
Last date to apply
6th April, 2023
Category
Project Management
Status
Closed
Job Description:
Under this project, AMEX in cooperation with UNDP will assist the Common Management Unit (CMU) of the Ministry of Health to address the oxygen plant shortage in the country. During this project AMEX will steer the procurement, delivery, and installation of 27 PSA oxygen plants in various provinces of Pakistan.
As a Project manager, you are expected to act as a point of liaison between the project team and senior management, capable to use project management tools such as Microsoft Project to plan, monitor and regularly report to stakeholders on the progress of the project. A key part of this role is to identify and mitigate risks which may impact successful delivery of the project.
Job Responsibilities:
Coordination with UN Locally, Local Government Authorities, Local Hospital Staff, PM Novair.
Reporting to Amex HQ.
Collaborate with engineers, architects etc. to determine the specifications of the project.
Obtain permits and licenses from appropriate authorities.
Determine needed resources (manpower, equipment, and materials) from start to finish with attention to budgetary limitations.
Steer contractors and other staff and allocate responsibilities.
Supervise the work of laborers, mechanics etc. and give them guidance when needed.
Ensure adherence to all health and safety standards and report issues.
Auditing of Civil Works.
Technical Implementation Audit.
Preparing a detailed project plan to schedule key project milestones, workstreams & activities.
Managing delivery of the project according to this plan.
Tracking project and providing regular reports on project status to project team and key stakeholders i.e. Managing Gantt Charts etc.
Managing and adjusting for any changes in project scope, schedule and / or budget.
Identifying and mitigating potential risks.
Obtaining customer acceptance of project deliverables.
Managing customer satisfaction within the project transition period for issues like: receiving permits, technical complaints, quality/time deviations etc.
Steering site assessment reports.
Review technical documents.
What do we expect from you:
Proven expertise in project management, Ability to plan, organize, prioritize, and control resources, procedures, and protocols to achieve specific goals.
Risk Management: Ability to identify and organize action around mitigating and proactively managing risks.
In-depth understanding of construction procedures and material and project management principles.
Good knowledge of MS Office.
Familiarity with construction/ project management software.
Outstanding communication and negotiation skills.
Excellent organizational and time-management skills.
A team player with leadership abilities.
BSc/BA in engineering, building science or relevant field.
PMP or equivalent certification will be an advantage.
Familiarity with quality and health and safety standards.
Fluency in spoken and written English. Knowledge of at least one local language (e.g., Urdu, Pashto, Punjabi etc.)
Minimum Experience: 7-10 Years
How to Apply:
Resume with detailed description of former job responsibilities.
Earliest Possible Starting Date along with Salary Expectations.
Job Duration:
It is going to be a 1-year contract with an option for extension.
Requirements
---
Requires you to add current salary information.
Resume attachment is required.
Related
---