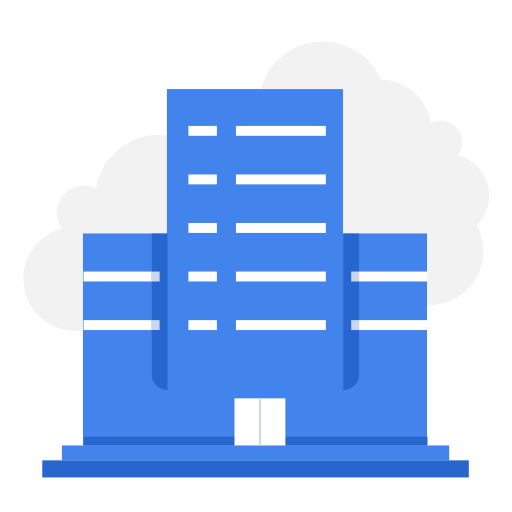 CARE International in Pakistan
Safety and Security Officer-Chaghi
CARE International in Pakistan
1883 views
Posted date
16th March, 2023
Last date to apply
26th March, 2023
Country
Pakistan
Locations
Chaghi
Category
Development Sector
Type
Contractual
Position
1
Status
Closed
CARE is a leading global humanitarian and development organization. In Pakistan, CARE started its operations in 2005 and since then has supported the Government of Pakistan's efforts to reduce poverty and suffering of the people affected by disasters. CARE's programs focus on helping Pakistan achieve its Sustainable Development Goals especially in the areas of Health, Education, Women's Economic Empowerment and Emergency Preparedness and Response (EPR). Since starting operations in Pakistan, CARE has responded with life-saving support to a series of large-scale disasters. CIP works through its local partners and a range of stakeholders for development, as well as emergency response related interventions, which makes collaboration a key component of its work, across the country. We are a nationally inclusive organization that strives to support the most vulnerable communities all over Pakistan, with particular attention to women and girls and youth.
The project will address core education improvements for vulnerable communities. It aligns with the National Education Policy recommendations for preparation of future emergencies, school safety, risk assessment, rehabilitation, and disaster management plans for continuation of education services. Furthermore, it is developed in alignment with the objectives of the provincial Education Sector Plans and School Safety Framework by strengthening capacities of teachers, children, and Parent Teacher Associations (PTAs) to mitigate risks in and around schools, and to build school and community level resilience to emergencies. The project will be implemented in 3 districts of KPK and 2 districts of Balochistan
I. Job Summary:
The Safety and Security Officer will provide reliable support for managing the safety and security risks of its program operations, staff, assets, and offices. The individual is required to support PRM project in the field with program teams ensuring safety and security mechanisms are in place. The individual will be based in Chaghi. The individual is expected to provide full-time support, including being available out of normal business hours to proactively assess and respond to any related safety and security risks.
II. Job Responsibilities:
Job Responsibility No. 1: Safety & Security Operations:
% of time: 75%
Fully support the CIP flood response, assist and support program teams in the field. During the project ensuring safety and security systems are in place and practiced.
Frequent field travels to project area districts and conducts safety and security risk assessments, identifies potential risks, and advises mitigation strategies.
Security control room operations e.g. staff traveling within or out of the base city(s), keep the tracking logs, and tracking boards updated all the time.
Keep monitoring and updating the staff, all the time about the safety & security situations within the base city and field areas.
Send security and safety alerts to all staff by WhatsApp, SMS, and email.
Ensure the emergency contact list of the emergency services is updated in the base station Sukkur and CARE field areas.
Keep security documentation/logs updated as per CARE KPIs.
Provide detailed security briefings/orientation to field-based staff.
Close coordination with other organizations / Government offices that are providing flood response in the affected areas.
Ensure the implementation of the CO's standard operating procedures (SOPs) for maintaining secure operations for CARE staff members in field offices and field assignments.
Ensure ongoing communication and coordination with individual CIP Program Managers as well as CIP Program Coordinators/Directors so that current awareness of key programming activities is integrated into the Safety and Security's internal planning.
Support the Safety and Security unit to satisfactorily undertake liaison with government and law enforcement authorities (LEAs) to ensure safe movement of staff for CARE business and related safety and security risk management;
Ensure that CIP offices are equipped with the required safety and security equipment and coordinate with the Admin team for its timely installation, repair, and/or maintenance;
Vigilantly assess safety and security threats and risks to CARE and disseminate these on time with appropriate recommendations/advice to staff;
Report to the Country S&S Manager of any instances of staff non-compliance to established protocols or procedures and provide recommendations for corrective actions;
Oversee and ensure safe staff movements for CARE business.
Keep abreast with the security situation in Pakistan and provide short daily progress updates and weekly progress reports to Country S&S Manager.
Ensure and also support that staff generate trip tickets before they move out of the station.
Attend regular government and I/NGO security network meetings within Sukkur/field office and ensure discussion points from these meetings are communicated internally;
Understand and comply with all CARE International and Pakistan safety and security policies, protocols, humanitarian principles, programming principles, CI PSEA Policy, CI Gender Policy, and Core Values;
Monitor CCTV of field office Sukkur, and on web another field office/s if established under Sukkur field office;
Monitor Vehicle tracking system and ensure vehicle movement is as per plan.
Ensure that established movement tracking protocols are adhered to by both the Safety and Security unit and all CIP staff;
In case of an emergency, provide first aid to any staff member in need.
Support the CO in providing a thorough, regular safety and security analysis and in-house briefings for staff and visitors. This includes preparation and updating of safety and security briefing packages keeping in view the present local security situation.
Provide administratively and logistics support as and when required to the admin department.
Safety and Security is everyone's responsibility within CI through full compliance and accountability (as per Principle –ii of the CARE International Safety & Security Principles).
Job Responsibility No. 2: Capacity Building:
% of time: 20%
Build capacity of CARE staff in understanding and complying with the safety protocols;
Arrange training for staff on Frist Aid, Defensive Driving etc.;
Support in organizing simulation exercises for the staff for situations like Fire, Attack on the office, earthquake etc.
Any other task assigned by the supervisor - % of time: 5%
The duties and responsibilities described above are subject to change, depending on organizational needs.
Safety and Security is everyone's responsibility within CIP through full compliance and accountability (as per Principle –ii of the CARE International Safety & Security Principles).
III. QUALIFICATIONS (KNOW-HOW)
A) EDUCATION/TRAINING
Required: At least a Bachelor's degree is required.
B) EXPERIENCE:
Required:
At least 2-5 years of similar work experience of serving in INGOs, and/ or other security firms on similar role
Experience of working with an international donor organization/ NGO will be an added advantage.
Should be able to prepare reports in MS word/Excel/outlook/power point.
Local will be given preference.
C) COMPETENCIES and skills:
Flexibility and Adaptability;
Aptitude of being a team player;
Ability to self-manage, and work under pressure;
Ability to manage relationships across units;
Attention to detail;
Capacity to plan, organize and deliver results; and
Commitment to CARE's vision and mission.
Communication skills
Fluent in English and Urdu, Sindhi language skills are highly desirable
IV. CONTACTS/KEY RELATIONSHIPS
The incumbent is expected to collaborate with local law enforcement agencies/ security personnel, other partner organizations to keep abreast with security situation in the area, and all CARE Staff.
V. WORKING CONDITIONS AND LEVEL OF TRAVEL REQUIRED.
This position is based in Chaghi with frequent field travel to the project field locations.
CARE International in Pakistan is an equal opportunity employer; only individuals who are shortlisted will be contacted for an interview. CARE has a zero-tolerance approach toward sexual harassment, exploitation and abuse, and child abuse.
Note: Individuals can apply using Brightspyre or send their resumes directly to [email protected] clearly mentioning the position title in the subject line of the email, before the stated deadline. Please share your current as well as salary expectation along with the CV.