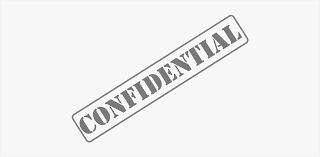 HHA
Trainer Tailoring (Female)
1768 views
Posted date
19th May, 2023
Last date to apply
26th May, 2023
Country
Pakistan
Locations
Peshawar, Khyber & Nowshera
Category
Training & Development
Type
Contractual
Positions
12
Experience
5 years
Status
Closed
Job Description:
Develop Training Programs: Design and develop comprehensive training programs for individuals at different skill levels, ranging from beginners to advanced learners. This involves creating training materials, lesson plans, and curriculum outlines that cover various topics related to tailoring.
Conduct Training Sessions: Deliver engaging and interactive training sessions to individuals or groups of trainees. Utilize effective teaching methods, such as demonstrations, hands-on practice, and visual aids, to enhance the learning experience and ensure trainees'''''''' understanding of tailoring techniques and concepts.
Provide Technical Instruction: Teach trainees a range of tailoring skills, including sewing techniques (e.g., hand stitching, machine stitching), pattern drafting, fabric cutting, garment construction (e.g., assembling garments, attaching zippers/buttons), and garment fitting (e.g., alterations, adjustments). Offer guidance on using specialized tools and equipment correctly.
Demonstrate Best Practices: Set a high standard of craftsmanship and quality by demonstrating proper techniques and best practices in tailoring. Trainees should learn the importance of attention to detail, precision, and adherence to industry standards and specifications.
Assess Trainee Progress: Evaluate trainees'''''''' performance and progress regularly through practical exercises, projects, and assessments. Provide constructive feedback and guidance to help individuals identify areas for improvement and develop their skills further.
Required Skill Set:
Knowledge of modern training techniques and tools in technical subjects
Experience in designing technical course content
Time Management
Technical Proficiency
Attention to detail.
Marketing and Branding Knowledge
Communication Skills
Problem Solving Skills
Experience/Education
Proven experience as a professional tailor or seamstress, with expertise in various tailoring techniques and garment construction.
Strong instructional and communication skills, with the ability to convey complex concepts in a clear and understandable manner.
Excellent organizational and time management skills to plan and deliver effective training sessions.
Requirements
---
Requires you to add current salary information.
Resume attachment is required.