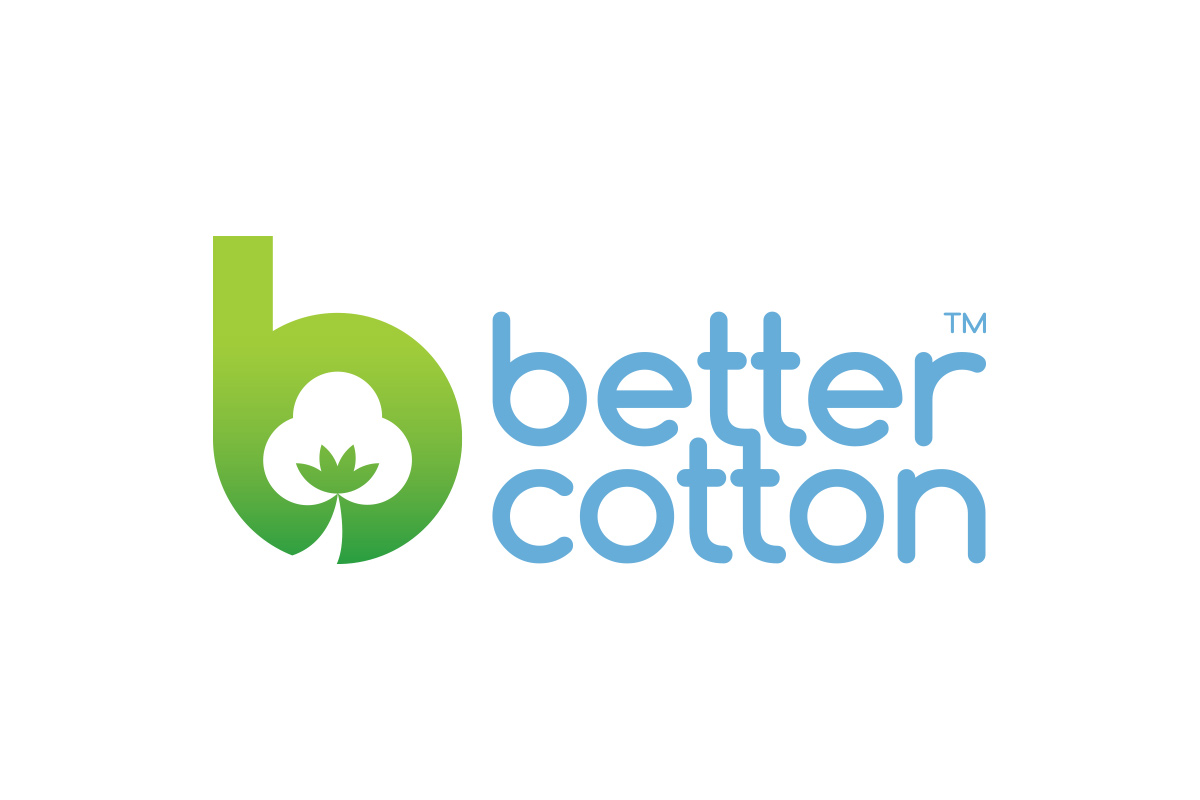 Better Cotton Initiative (BCI)
Senior Coordinator – Assurance (Pakistan)
Better Cotton Initiative (BCI)
1567 views
Posted date
19th January, 2023
Last date to apply
12th February, 2023
Category
Community & Social Services
Senior Coordinator – Assurance (Pakistan)
Starting Date: As soon as possible
Contract type: Permanent
Location: Lahore, Pakistan
Salary: Competitive salary commensurate with experience
Application closing date: Febuary 12, 2023
Background
Better Cotton is the largest cotton sustainability programme in the world. In under 12 years, we and our Partners have supported 3 million farmers in 23 countries in adopting more sustainable agricultural practices. Thanks to these efforts, Better Cotton accounts for around 21% of global cotton production. We are truly a joint effort, encompassing stakeholders from farms to fashion brands and civil society organisations, driving the cotton sector toward sustainability. Our mission is to help cotton communities survive and thrive, while protecting and restoring the environment; and we are currently about to embark upon our next strategic phase until 2030, when our focus will be on deepening impact across our programmes.
About this role
Under the line management of the Pakistan Programme Manager and the matrix management of the Standards & Assurance team, the Senior Coordinator – Assurance will support the successful, rapidly expanding implementation of the Better Cotton programme in Pakistan.
Assurance covers the auditing and monitoring systems to ensure farmers participating in the Better Cotton programme meet essential requirements. S/he will take the lead in ensuring that assurance activities are carried out in a consistent and credible way at country level, in line with global processes.
The Senior Coordinator - Assurance will oversee collection and upkeep of Producer and Implementing Partner data in Better Cotton's various data systems, monitor the activities of programme partners (PPs), feed into PP evaluations and funding mechanisms, and provide some oversight and coordination to the Better Cotton Pakistan Programme team around assurance activities. Programme Partners are organisations with local expertise who oversee the setup and management of farming groups (Producer Units) under the assurance model. S/he will ensure the credibility of the information collected from the field and contribute to the understanding of the Impacts of Better Cotton in Pakistan.
The Lahore office supports & coordinates the work in Pakistan and works closely with the Geneva/London offices, which represents Better Cotton globally.
Key responsibilities
Assurance Programme Implementation
Lead with manager the execution of and provide quality oversight for the Assurance Programme in Pakistan, in accordance with Better Cotton's global assurance approach and requirements; provide support to Global Assurance Manager/ Senior Coordinator as well as coordination with Pakistan Programme Team.
Oversee recruitment, onboarding and training of Programme Officers and Coordinators carrying out assurance assessments for the Pakistan team; to ensure overall team competence and ensure the team is adequately resourced.
Together with the Global Assurance Team plan calibration sessions for the
Better Cotton assessors and on relevant areas of the P&Cs
Support in the development of regional guidance for Better Cotton assessors conducting assessments, including identifying external influencing factors
Help define the necessary resources and budgets to carry out assurance plans in Pakistan; track progress against budgets during the year.
Support in development of annual implementation plans for the Assurance Programme schedule of activities, and with the support of staff in the Pakistan team ensure the programme is fully implemented in a timely, comprehensive, and compliant manner.
Plan and support execution of the annual schedule of licensing assessments (farm level audits), enabling them to most effectively be used as a credible Assurance tool.
Provide critical inputs to proposed/existing assurance processes and tools which are representative of unique challenges or opportunities in the Pakistan cotton farming context.
Contribute ideas and suggestions into global assurance system and process development – i.e., to improve credibility and efficiency etc.
Support and liaise with PU Managers for annual Self-Assessments.
Ensure that all relevant assessment reports including Self Assessments and Licensing Assessment reports from Better Cotton assessors meet requirements on accuracy, timeliness, and completeness.
Participate in the Appeals Committee, which involves providing objective, consistent and evident-based decisions for Producers appealing against Better Cotton licensing decisions
Provide oversight on assessment reports by Better Cotton staff to help promote clear, well-evidenced, and consistent assessment decisions and reporting.
Provide oversight to ensure that farm/ producer level data is collected and reviewed on schedule.
Timely and accurate communication of licensing decisions and codes to all Producers in Pakistan, as well as coordination with the Global Supply Chain team on the same.
Assist in follow-ups for Corrective Actions and advise for any change in licensing status.
Work with the global assurance team to proactively communicate any challenges or risks related to implementation of assurance in the Pakistan context – suggest solutions or local adaptations of assurance processes where possible.
Develop efficiencies via tools and processes in Assurance programme execution and management in Pakistan.
Collaborate with Assurance Coordinator on providing feedback on 3PV reports and training needs.
Data Management / Monitoring, Evaluation & Learning
Ensure licensing data is updated in the Better Cotton's online database in a timely manner.
Fundraising and related project management
Contribute to the global and local teams in development of fund-raising proposals as related to Pakistan assurance activities.
Other areas of support
Support to Capacity Building Manager, as needed, to ensure that capacity building for PPs/PU Managers focuses on key sustainability impacts and areas for farm improvement as identified through the assessments.
Support in tendering and contracting any external experts as needed to support the assurance programme.
Provide support, input or be part of Global Projects as and when requested.
Financial Accountability
Support in determining and monitoring Pakistan Assurance budget. Which includes quarterly expense forecasts and reports for Pakistan Assurance, and other external consultants utilised for the execution of Assurance activities.
Contribute to preparation of annual budget, especially for the activities directly related to the Assurance programme.
To ensure that expenditures are within the allocated budget and financial resources are effectively used and associated reporting on the budget is done in a timely manner.
Line Management
Line manage Assurance technical team of approximately 5 full time staff over years at country programme. Alongside, management of supporting consultants hired for assessment season.
Effective team management and support (building the team, mentorship, and line management of reportees (Programme Officers & Coordinators).
Beyond these specific responsibilities, the incumbent is expected to collaborate on activities as agreed with the Pakistan Programme Manager and/or Pakistan Country Director.
Profile
The selected candidate will have the following skills, knowledge, and experience:
Skills & Knowledge
Essential
Trained in auditing principles, procedures, techniques and behaviours as described in ISO 19011
University degree, or equivalent higher education qualification, in a relevant field
Demonstrated interest in sustainability and international development
Excellent team and people management skills
Proven ability to collaborate effectively across different teams and cultures, strong relationship building skills and service-oriented attitude
Excellent analytical and problem-solving skills with a proactive approach to finding and proposing solutions to challenges within clearly defined boundaries
Fluent in English– ability to communicate clearly and concisely
Excellent organisation and capacity to handle a set of different priorities several projects running in parallel
Proven ability to work autonomously with a high level of personal effectiveness and ability to adapt to changing priorities
Willingness to carry out administrative tasks
Good communication skills with the ability to communicate clearly and concisely, as well as the ability to assimilate and process information for wide-ranging audiences.
Excellent IT skills, including Word; PowerPoint; Excel
Desirable
Lead auditor qualified
Experience of performing a gap analysis, internal social audits or second or third party social assessments
Knowledge of national and local laws and regulations on the environment, labour, health and safety, land and water ownership in Pakistan
Academic background in rural/agricultural development and sustainability
Advanced numerical skills and experience in analysing large data sets
Good understanding of knowledge management, learning and innovation
Understanding of the training-of-trainers process, monitoring & evaluation or standards systems
Competency in languages most relevant to Better Cotton Pakistan areas of programmatic operation (Punjabi, Sindhi, Saraiki, Urdu).
Experience
Essential
At least 8 years' working experience with at least 5 years in a management role in a relevant field
Experience of conducting agricultural, natural resource assessments, including interviewing farmers, workers and community members and reviewing management system documents.
Experience of project management (preferably in an international context)
Experience working as part of a multi-cultural team
Desirable
Experience in a multi-stakeholder initiative or supporting multi-stakeholder dialogue and consultation
Experience in a not-for profit organisation
Experience with standards systems and assurance, auditing or certification
Experience working in the agricultural commodity sector
Working arrangements
The position is full-time (40 hours per week) and will be based in Lahore. Better Cotton offers flexible working, with core hours being 10am – 4pm and the option to work from home part of the time, if desired. During COVID-19, Work from Home arrangement can be offered for an eligible candidate who is able to effectively work remotely.
Apply By:
Interested applicants with the required attributes are requested to send a detailed CV (2 pages maximum) and a motivational letter (1 page maximum), in English, by
https://forms.monday.com/forms/2af822a026fedf20626ee8dc81e7fb71?r=use1
Application deadline: 12 February 2023.
We thank all applicants for their interest; however, only candidates short-listed for a telephone interview will be contacted. Better Cotton is an equal opportunity employer and is committed to good practice and transparency in the management of natural, human, and financial resources.