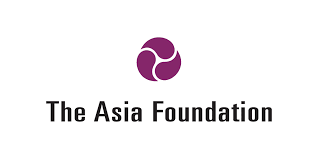 The Asia Foundation
Finance Officer-consultant
The Asia Foundation
607 views
Posted date
24th January, 2023
Last date to apply
26th January, 2023
Category
Consultancy
Status
Closed
The Asia Foundation (the Foundation) is a non-profit, non-governmental organization committed to the development of a peaceful, prosperous, just, and open Asia-Pacific region. Through a continuous presence in Pakistan since 1954, the Foundation has developed strong ties and valuable expertise on local, regional, and international issues. With an extensive network of local and regional partners in both government and civil society, our projects extend throughout the country, and range from large, nationwide programs to small, local initiatives.
The Foundation is seeking the services of a Finance Officer (Consultant). The position is located at the Foundation Country office in Islamabad. The Finance Officer (Consultant) will directly be supervised by the Grants & Compliance Advisor.
Equal Employment Opportunity:
The Foundation is an equal opportunity employer. It is the policy of the Foundation to be an affirmative action employer and not discriminate against any applicant for employment on account of sex, race, color, age, religion, origin, marital or veteran status, health status or disability. This policy applies to all terms and conditions of employment including hiring, training, promotion, performance evaluation, compensation levels and termination.
Under the supervision of the Grants & Compliance Advisor, the Finance Officer (Consultant) is largely responsible for the following tasks:
Responsibilities:
Manage general "Quick Books" data entry which includes, daily entry of all the expenses for all projects as well as admin expenses through vendor payment (RFPs).
For each transaction, review the complete trail for completeness and audit accuracy, checking the status of vendors for Filer and Non-Filers status, application of relevant income and sales rates, and any other requirements imposed by law.
Preparation of Weekly QB transaction batches includes compilation and review of the complete transition batch and making it ready for upload.
Preparation of voucher files and ensuring completeness for audit purposes.
Employee reimbursements (EERs) its review and corrected.
Bank accounts reconciliations on monthly basis.
Assist with internal & external audits as required for TAF as an organization, as well as project audits. Also, served as the focal person for administrative expenses on the A-133 audits and Head office level audit for TAF PK.
Work on different year-end closing schedules, mainly but not limited to Bank Accounts, Accounts Payable, and Employee Advances.
Reconciliation and clearance of withholding income and sales taxes.
Download Tax Deduction certificates for vendors from time to time from the website of the Federal Board of Revenue. Provision of Tax Deduction Certificate to Vendors, when they request and for all vendors at year-end.
Dealing with banks and vendors on regular basis.
Uploading of files on and processing of payments on online banking portal.
Preparation of Annual Financial statements for The Asia Foundation-Pakistan office, as per the statutory requirements and to fulfill the newly imposed requirement by Mol.
Preparation of complete break up of Expensed as and when required by the Tax department or any other relevant government or private organization (Like PCP).
Requirements (Education, Experience, Skills, Languages etc.):
Education
Preference will be given to the candidates who has completed the Articles from a reputable university.
CA (Partially qualified) ACCA/ICMA background is desirable
Professional experience
Minimum 3 (three) years of professional experience in finance and working in a similar position
Demonstrated experience working with in an INGO/NGO and/or an International Organizations/ local governments institution, multi-donor agency
Relevant experience working on USAID projects in a related role will be highly preferred.
Strong computer skills (MS Office suite) required.
Excellent written and verbal communication skills required.
English language fluency is required.