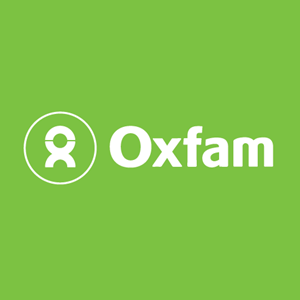 Oxfam GB
Consultancy Announcement Hiring of a Firm / Consultant for "Influencing"
Oxfam GB
967 views
Posted date
25th January, 2023
Last date to apply
8th February, 2023
Category
Consultancy
Oxfam GB is advertising following consultancy assignment, interested consultants/firms to share their proposals, CV's and quotations if you think you are right consultant for this assignment.
Consultancy Announcement Hiring of a Firm / Consultant for "Influencing"
Closing Date: February 08, 2023
Contract Type: Consultancy
Location: Pakistan
Please mention the consultancy title mentioned "consultancy for Influencing" in the subject of email. If we receive any anonymous (without mentioning title) emails, we will not consider it for further evaluation
1. Proposal and Financial Quotation against TOR's and Budget details are (attached in TORs)
2. Cv in case of individual / organization profile in case of firm
Regards
HR Department
Oxfam works with others to overcome poverty and suffering Oxfam GB is a member of Oxfam International and a company limited by guarantee registered in England No. 612172. Registered office: Oxfam House, John Smith Drive, Cowley, Oxford, OX4 2JY. A registered charity in England and Wales (no 202918) and Scotland (SC 039042)
Apply By:
How to Apply:
Please send your detailed technical Proposals and financial Quotations on following Oxfam official email address with in closing date. TOR's are attached.
Email ID: [email protected]