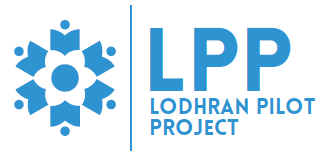 Lodhran Pilot Project
Lodhran Pilot Project
7203 views
Posted date
15th November, 2022
Last date to apply
10th January, 2023
Country
Pakistan
Locations
Lodhran
Category
Human Resource
Type
Contractual
Position
1
Experience
7 years
Status
Closed
Relevant Experience:
07-10 years of relevant professional experience of which at least 05 years at similar role/position. Exposure of INGO will be preferred
Required Skill Set:
Extensive networking in the development sector
High level proficiency when working with MS Office and SPSS
Sound English and Urdu Writing, Speaking and Listening Skills
Negotiation skills at an advanced level
Clear and effective communication skills
Proactive and confident in taking initiatives, leadership roles and exploring new opportunities
Job Description:
Administer compensation, benefits and performance management systems, and safety and recreation programs.
Assisting in identifying staff vacancies and recruit, interview and select applicants.
Provide current and prospective employees with information about policies, job duties, working conditions, wages, and opportunities for promotion and employee benefits.
Assist manager on execution of organizational policy matters such as equal employment opportunity and sexual harassment, and recommend needed changes.
Analyze and modify compensation and benefits policies to establish competitive programs and ensure compliance with legal requirements.
Plan and conduct new employee orientation to foster positive attitude toward organizational objectives.
Assisting the Manager to conduct organization wide performance appraisal of staff.
Serve as a link between management and employees by handling questions, interpreting and administering contracts and helping resolve work-related problems.
Plan, direct, supervise, and coordinate work activities of subordinates and staff relating to employment, compensation, labor relations, and employee relations.
Analyze training needs to design employee development, language training and health and safety programs.
Overseeing Professional Development Program (PDP) in the organization.
Assisting the Manager to plan, organize, direct, control or coordinate the personnel, training, or labor relations activities of an organization.
Oversee the evaluation, classification and rating of occupations and job positions.
Any other tasks as assigned by the management.