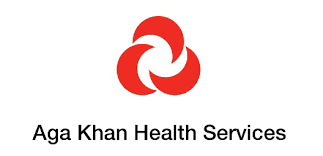 The Aga Khan Health Service Pakistan
The Aga Khan Health Service Pakistan
2667 views
Posted date
27th January, 2023
Last date to apply
5th February, 2023
Country
Pakistan
Locations
Gilgit, Skardu, Ghizar
Category
Research
Type
Full Time
Positions
6
Experience
1 years
Status
Closed
AKHS, P is looking for seasoned and dynamic Counsellors to be based in Gilgit, Ghizer and Skardu; for the multiple research studies being rolled out by the organization in Gilgit Baltistan.
The Counselors will conduct the study to assess the patients in selected outpatient units in Gilgit-Baltistan. Counselors will be based at the Gynae/Obs Department of a health facility in Gilgit-Baltistan to counsel and recruit patients into the HPV study.
Key Responsibilities
Enroll patients presenting at the assigned Gynaecology / Obstetrics Department to participate in the HPV study. This will include:

explaining the rationale for the study, the importance of screening for cervical cancer to patients to convince patients to participate in the study
Conducting a transparent and ethical consent process with each patient to ensure that patients are free to consent or refuse to participate on the study with no coercion
Serve as the representative of the study in the assigned hospital and coordinate with Gynae/Obs staff including the Gynaecologist who is a part of the study to ensure that patients are respectfully and ethically facilitated through the consent, counseling, sample collection, results communication, and referral loop as per study protocols
Ensure minimal disruption to hospital service delivery as a result of the study and minimize inconvenience to enrolled and other patients
Ensure confidentiality of each patient and their data following study procedures closely
Complete all required study templates and data collection tools fully, accurately and on time
Ensure that samples collected are labelled and stored as per study procedures and carefully transferred to relevant study personnel or the lab as agreed with supervisor
Maintain close coordination with study staff outside the hospital to ensure that data is ethically and confidentially transferred in a timely fashion as per study protocols
Build relationships with all relevant stakeholders to ensure smooth execution of project activities at the assigned project site
Education, Experience & Competencies
Bachelors from reputable institute in a field such as social sciences, mental health, counseling, psychology although other fields will also be considered

Alternately healthcare providers such as LHVs, Medical Officers, CMWs, nurse assistants or nurses, or other allied health staff will also be considered

At least a year of professional experience. Experience in counseling or healthcare will be preferred

Fluency in local languages is a must

Fluency in written English is a must

Ability to use electronic tools to accurately and consistently collect and transfer data is a must

Must demonstrate advanced ability to understand and follow complex study protocols

Team player, ability to meet tight deadlines, excellent communication, basic data management skills, stakeholder management and ability to manage field work.
AKHS is committed to reducing our impact on climate and the environment and have set ourselves the goal of striving for net-zero carbon operations by 2030. All staff is expected to take part in making this a reality. The Counsellors accompanied with his/her Line Manager is expected to identify and understand which aspects of his/her work have most impact on the environment, and define tasks, work, and personal goals within his/her work plan to reduce these impacts and bring AKHS closer to net zero.
Interested candidates meeting the criteria can apply latest by February 5, 2023
Requirements
---
Requires you to add current salary information.
Requires you to add cover letter.
Related
---