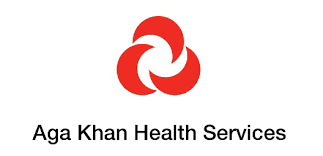 The Aga Khan Health Service Pakistan
Monitoring & Evaluation Manager
The Aga Khan Health Service Pakistan
2197 views
Posted date
30th January, 2023
Last date to apply
6th February, 2023
Country
Pakistan
Locations
Gilgit
Category
Monitoring & Evaluation
Type
Full Time
Position
1
Experience
3 years
Status
Closed
AKHS, P is looking for an experienced and dynamic Monitoring & Evaluation Manager to be based at Regional Office, Gilgit.
The incumbent will be responsible for the design and implementation of the of overall M&E system that collects and processes data under the project. He will be responsible for collecting, reporting and maintaining the quality of performance and outcome data, as specified by the program Manager. This person will built capacity within the management of AKHSP in the field of M&E. in addition M&E Manager must facilitate the baseline mid and final survey and evaluation. This is a project based position.
Key Responsibilities
Design and deliver a monitoring and evaluation framework aligned with project and AKHS,P's mission statement and key objectives and endeavor to implement with team spirit within the respective regions.

Monitoring and reporting of the project activities as per PIP.

Promote result based approach to monitoring and evaluation, emphasizing result and impacts.

Coordinate the preparation of all monitoring and evaluation reports, guide staff in preparation of their progress reports in accordance with approved reporting formats and ensure their timely submission.

Prepare consolidate progress report for the management including identification of problem, causes the potential bottle neck in implementation, and providing specific recommendation.

Check the monitoring data and discuss in the appropriate forum such as the project progress review meetings and in a timely fashion in terms of implications for future actions.

Undertake regular visits to the field to support implementation, check the quality of data produced and to identify where adaptations might be needed, monitor the follow-up of recommendations with Project Manager.

Facilitate and act as a resource person and join if required any external supervision and evaluation mission.

Identify the need and the TORs for specific activities, recruit, guide and supervise consultants or organization that are contracted to implement special surveys and studies required for project planning effects and impacts. Prepare monthly and quarterly project progress reports based on the budget activities and MIS data analysis. Provide feedback to the project management team and field supervisors to track progress of project activities at the local level.

Consolidate a culture of lessons learning involving all projects staff and allocate specific responsibilities

Ensure that TORs for consultants incorporated mechanism to capture a shared lesson learned through their input to the project, and to ensure that the results are reflected in the reporting system.

Facilitate reflection exercise on key internal and external research produced to promote evidence based planning.
Education, Experience & Competencies
MA/MSC / preferably relevant field such as public health, health management, social sciences, etc

Preferably 3to 5 years of experience in design and delivery of mother and child health public health programs

Previous work experience in health-related research studies would be a plus

Ability to engage a variety of stakeholders to design and implement community-based programs

Ability to work in large, spread-out teams

Self-driven and motivated

Excellent understanding of data and data management to inform evidence-based

Good understanding of qualitative and quantitative research

Data analysis skills required

Good communication and interpersonal skills

Team player
AKHS is committed to reducing our impact on climate and the environment and have set ourselves the goal of striving for net-zero carbon operations by 2030. All staff is expected to take part in making this a reality. The Monitoring & Evaluation Manager accompanied with his/her Line Manager is expected to identify and understand which aspects of his/her work have most impact on the environment, and define tasks, work, and personal goals within his/her work plan to reduce these impacts and bring AKHS closer to net zero.
Interested candidates meeting the criteria can apply latest by February 6, 2023
Requirements
---
Requires you to add current salary information.
Requires you to add cover letter.
Related
---