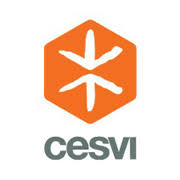 CESVI (Pakistan)
CESVI (Pakistan)
1211 views
Posted date
28th September, 2022
Last date to apply
6th October, 2022
Country
Pakistan
Locations
Naseerabad, Nausharo Feroz
Category
Accounting/Auditing
Positions
2
Status
Closed
Job Title: Field Accountant
Job Grade Level: II
Reports to: Finance Manager
Role and Responsibilities:
Under the guidance and supervision of the Finance Manager, the Field Accountant will be responsible for the following deliverables;
Separate Petty cash control and disbursement and ensures that every payment is validly supported by the required documentation as per Cesvi procedures, for the assigned Project.
Paying wages to the project national staff.
Issuing Petty Cash to a team member based on authorized documents and approval.
Checking all payment requests before cash disbursement to ensure that each request is made correctly and approved for payment according to Cesvi procedures.
Issuing, tracking, and clearing advances and ensuring all advance expenses are supported by valid documentation.
Preparing Cash Reconciliations as per table timetable fixed with the Finance Manager.
Attach all the respective documents on the respective labels.
Ensuring the maintenance of all physical documentation in respect of Cesvi procedures.
Voucher & Cashbooks fill in vouchers & register vouchers in the excel cashbook on daily basis.
Makes payments for all items and services which have been approved by the Project Coordinator and/or Finance Manager.
Make all the payments related to the project that goes on in the field.
Any other job-related added task assigned by the supervisor.
Qualifications:
a. Education
A bachelor's degree in B. Com and Business Administration or equivalent.
b. Experience:
Minimum of 04 years of relevant professional experience in a similar place in the humanitarian sector, preferably in NGOs/INGOs.
c. Competencies:
Good organizational skills and ability to multi-task, work under pressure, meeting deadlines in a fast-paced fluid environment.
Excellent interpersonal communication skills to build the link with staff, partners, government officials, donors, and other relevant stakeholders.
Creative and flexible with problem-solving skills.
Demonstrated professionalism and diplomacy.
Ability to confidently represent oneself to high-level officials.
People management particularly coaching and influence management
d. Technical Skills:
Confident and proficient in using MS Office, proficiency in Sindhi, Balochi, and English (written and spoken) is mandatory.
Contract Duration
08 Months, (extendable)
Salary Range
90,000 (Per Month)
These are Emergency Response Positions, so we will be hiring on a rolling basis and we may finalize the candidates before the given deadline.
Preference will be given to candidates, who can join immediately without notice periods.
Applications received till 1800 hrs. (PST) on 06th October 2022 will be considered for further evaluations/shortlisting.
While we thank all applicants for their interest, only the shortlisted Candidate will be contacted for an interview. Cesvi is an equal opportunity employer. To learn more about who we are and what we do, please visit our website at www.cesvi.eu