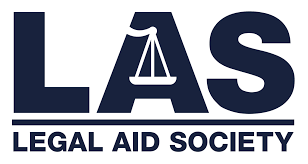 Legal Aid Society
Regional Admin Coordinator
Legal Aid Society
996 views
Posted date
21st September, 2022
Last date to apply
2nd October, 2022
Country
Pakistan
Locations
Sukkur
Category
Administration
Type
Contractual
Positions
1
Title: Regional Admin Coordinator
Location of Work Station: Sukkur, Sindh
Type of Job: Contractual
Reporting to: Procurement & Admin Manager
Desired Joining Dated: As soon as possible.
Primary Job Functions:
The incumbent shall be responsible for the overall Procurement & Admin functions of all the projects, as per the project work plans and proposals. Coordinating with the Regional /District offices, maintenance of important information in a in soft and hard form and draft reports with that information. He/she will be responsible for, but not limited to, performing the following duties:
Admin Responsibilities:
Planning, organizing, providing leadership and controlling all administrative functions of all offices in Hyderabad region.
To ensure office supplies are managed in a cost-effective and efficient manner (good tracking system) in all the offices of the region.
To ensure documentation is properly filed (in both printed and electronic forms).
To analyze the daily reports submitted by procurement & Admin team and to ensure the all functions of the admin side will be running properly.
To oversee overall operation i.e. office maintenance, security services, safety plan, fleet management and maintenance, procurement activities, event management and timely payment processing.
To supervise all administrative issues and solve them with Admin Officers and support staff coordination.
To maintain all the office, and vendors induction and record.
To ensure office equipment are in good working order in the regional.
Maintain and up-date offices inventory lists of Supplies/Stationery.
Fixed assets of regional offices to be checked and maintain properly
Provide administrative support to Admin officers and Section Heads.
Provide other administrative support to all related departments with the proper filling of requisition.
Logistics Responsibilities:
Develop and execute logistics support policy, processes and methodologies to general benefit of the teams.
Event Management for all projects in arranging logistics for meetings, seminars, workshops, roundtables, and trips (hotel, flights, etc.)
Receiving and dispatching goods and verifying movements of stock.
Oversee purchase orders against stock levels.
Coordinating maintenance and repairs of storage facility.
Preparing database and its maintenance.
Carries out periodic controls to ensure that the filing system are properly used and that documents being regularly filed and easily accessible
Managing incoming and outgoing invoices.
Record Management
Compile report to monitor the consumption of fuel of all regional offices
Maintain the vehicle maintenance report of all official vehicles in the region.
Maintain the regional offices expenditure report of utilities, office supplies, & consumables
Maintain the event expenditure report for future reference and budget planning of all projects
Maintain/scan all reports and logbooks as required of vehicles and generators.
Establishing new records, files for future references.
Overseeing the switch from paper to excel record-keeping.
Ensuring that records are easily accessible when needed.
EEO Statement
Integrated into our shared values is LAS's commitment to diversity and equal employment opportunity. All qualified applicants will receive consideration for employment regardless of sex, age, race, colour, creed, religion, disability, sexual orientation, gender identity, or any other characteristics or conduct protected by law. LAS is committed to being an inclusive organization where all people are treated fairly, recognized for their individuality, promoted based on performance and encouraged to strive to reach their full potential. We believe in understanding and respecting differences among all people. Every individual at LAS has an ongoing responsibility to respect and support a diverse environment.
Qualification & Experience:
Bachelor's degree, preferably in Business Administration, or Commerce.
3 - 4 years of proven experience working in an office environment. Proficiency in all Microsoft Office applications.
Creative, energetic, ability to work independently with minimal supervision.
Ability to work well in a team.
Demonstrated flexibility, motivation, and maturity
Willingness to work and live in harsh conditions.
Application Process
Interested candidates may apply online latest by 2nd October, 2022.
Only Shortlisted candidates will be called for test and/or interview.
The organization reserves the right to reject any or all applications.
For further information please visit http//www.las.org.pk.
Requirements
---
Requires you to add current salary information.
Requires you to add cover letter.
Resume attachment is required.
Related
---