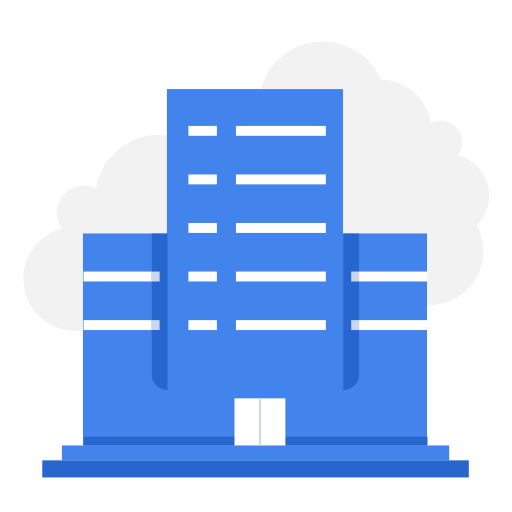 Confidential
Business Development Officer (BDO)
Confidential
4216 views
Posted date
22nd September, 2022
Last date to apply
22nd October, 2022
Category
Marketing
Status
Closed
Job Description
We are looking to employ a driven and detailed oriented business development officer to identify business growth opportunities and develop strategies to increase the company revenues.
Designing and implementation of marketing and sales strategy for Pakistan region – In start for the region of Karachi and then moving across the bordering cities and later one well equipped then the region of Pakistan with support staff to make your team.
Creating market strategies for the business
Maintaining public relations in accordance to company values
Identifying and pursuing new opportunities for student recruitment and branding the company name
Developing and maintaining relationships with business stakeholders, including students, University partners, new agents etc.
Research and identify new business opportunities - including new markets, growth areas, trends, customers, partnerships, products and services - or new ways of reaching existing markets
Conducting periodic market research and analysis
Implementing marketing strategies to maximise student recruitment activities and support for staff
Seek out the appropriate contact in an organisationMeet with customers/clients face to face or over the phone
Understand the needs of your customers and be able to respond effectively with a plan of how to meet these
Manage regular relationships with the company's agents so as to provide student referrals.Think strategically - seeing the bigger picture and setting aims and objectives in order to develop and improve the businessWork to create new business opportunities for the company through the development of new stakeholders-business partners across the region and corporate opportunities.
Draw up client contracts - depending on the size of company, this task may be completed by someone else or agreements may not be as formalDevelop the business sales and marketing strategy.
Building and maintaining strong relationships with external stakeholders such as Government officials, High commissions, counsellors, agents and student career advisors etc.
Assist & Manage various marketing campaigns across the regions to help promote the programs offered at HR portfolio of UniversitiesRecruit and train junior business development executive.
Compile reports on business development/sales figures, and work with the marketing department on projects to increase the sales / Revenue for the company especially to promote Education Expos and events organised by HR.
Arranging Hi-Tea like events etc. for students at academies, Schools, Colleges and Universities in Pakistan to engage students and for branding.
Working with the colleague counsellors and ensuring maximum support for their recruitmentAttending conferences, events, Education fairs on behalf of the business
Use of contacts wherever required to make connections for PR and student recruitment promotions.
Managing and developing indirect business avenues for the business school via sub- agents, alumni referrals, business contacts etc.Planning, forecasting and capacity planning for the enrolments of students.
Arranging various Information and Training sessions for Business Partners as well as arranging events for HR PR in coordination with the senior executives.
Liaising with Academies, Schools, colleges and universities for presentations on study abroad, recruitment of students
Arranging Mini Fairs at the Academies, Schools, Colleges and universitiesDeveloping links with institutions & agents for increased recruitment
Arranging and conducting seminars with the Academies & schools to target O & A level studentsSuccess based performance
Regular feed back on the local Marketing trends for a focused approach for promotions
Weekly/Biweekly reports required by senior management on your activities and work doneSupporting staff members where required including events arranged by HR Education
Linking with main social media actors to attract young students from their reach and audience.Finding out where HR can sponsor events to brand, promote and attract students.
You'll usually work a regular 9am to 5pm, Monday to Saturday week, though you may on occasion have to work longer to meet a project deadline or when attending an event or conference.
Flexible working and working from home may be possible
You'll work in an office environment, but will frequently travel within the day for face- to-face meetings with customers and other business partners.
It can be challenging trying to create new business opportunities, in addition to the constant pressure of meeting or exceeding targets. However, business development is quite a creative role and can be very satisfying.
You may have the responsibility of managing a team and their output.
You'll be expected to dress smartly, especially for meetings, though slightly more relaxed business casual attire may be acceptable at other times.
Depending on the type of business, overnight or overseas travel may be required.
Bonuses will be paid through different mediums depending upon your overall performance managed through increased business.
Skills
You'll need to have:
Tenacity and drive to seek new business and meet or exceed targets

An excellent telephone manner for making initial contact and for on going communication with customers and business associates
Interpersonal skills for building and developing relationships with clients

Written and verbal communication skills - needed for communicating with a range of people, both internally and externally, as well as presentation skills
IT skills, including the use of spread sheets and CRM
Team working skills and a collaborative approach to work
Decision-making skills
The ability to multitask and prioritise your workload
Project management and organisational skills
The ability to motivate yourself and set your own goals
Negotiating skills
The ability to think strategically
The ability to analyse sales figures and write reports

A flexible approach to work with the ability to adapt to a fast-paced, ever-changing environment
Initiative and the confidence to start things from scratch.