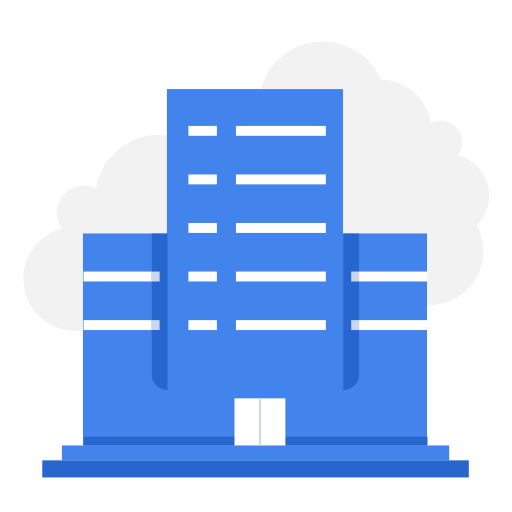 Confidential
Consultant/Trainer for development of Manual & Training (including printing) on Menstrual Hygiene
Confidential
1522 views
Posted date
16th September, 2022
Last date to apply
30th September, 2022
Country
Pakistan
Locations
Peshawar
Category
Consultancy
Type
Consultant
Positions
1
Terms of Reference
Consultant/Trainer for development of Manual & Training (including printing) on Menstrual Hygiene Management (MHM)
An international NGO seeks the applications from firms/consultant to develop a training manual. The INGO is registered with Government of Pakistan and emphasizing on co-localization and integrated programming to develop a supportive nexus between humanitarian and development interventions. The contracting authority has its country strategy for 2020-24 with three key programmatic priorities: 1) Gender Equality, Protection and Respect; 2) Climate Resilient Water, Sanitation, and Hygiene (CRWASH) and 3) Social Cohesion, Diversity, and Understanding.
Introduction and Background
Women are 48.54 % of Pakistan. They have made great strides in every sphere of life making their mark leaving a positive impact on society and country. This requires provision of an enabling environment where women and young girls can make strategic life choices. It in turn, required public-private partnership to educate, train, sensitize and encourage young girls and women for self-realization.
Gender-based Violence is a violation of human rights. There is no quick fix to resolve. Gender-based violence has increased manifold in the context of COVID-19 world-wide. Pakistan is no exception to it. There has been an increase in reported cases of harassment (physical and lately cyber), sexual violence, honor killing, and abduction in Peshawar and other districts of Khyber Pakhtunkhwa province. The increase in cases is attributed to a lack of knowledge on how to protect and report against physical and cyber harassment among adolescent girls and women. The counterproductive measure lies in provision of information, knowledge on laws so that young girls and women can counter various forms of gender-based violence.
The Assignment
In the country, adolescent girls are unaware or unprepared for the onset of menstruation. This lack of preparation, knowledge and poor hygiene practices during menstruation presents negative impact on girls' self-esteem and personal development. It also affects their education as they often miss school because of shame or lack of adequate facilities to manage menstruation. Teachers are often reluctant to discuss the subject, leaving mothers and elder sisters as the primary source of information for girls. The adolescent girls are still considered menstrual hygiene difficult to talk and share about; hence, they have limited knowledge and skills on this topic. Teachers can play an important role in the lives of adolescent girls to inform and build knowledge to manage menstrual hygiene with dignity and confidence. It will, in turn lead to positive social change regarding attitudes and practices.
A contracting authority is looking to hire services of an expert resource person to develop a training manual on MHM. The manual will be in English Language, and easy to use for person with basic language skills. It must a mix of the text and pictorial, and illustrations to explain convey different concept. The incumbent will use the same manual to deliver a 3-day training to 20 school Govt school teachers. The expert resource person/ consultant will also be responsible for printing of the manual.
Purpose of the training
The purpose of the training is to improve the knowledge of government schoolteachers who could orient and prepare adolescent girls on menstrual Hygiene Management (MHM). The expert resource person will design, develop and train 20 government schoolteachers in Peshawar. It is proposed that after receiving this training, the teachers will further train 40 students (in 2 groups, 20 in each) at their respective schools. The manual will focus on the basics of menstrual physiology and things to care during menstruation cycle. It will also focus on benefits of using hygienic sanitary cloths/pads during menstruation and properly managing menstrual hygiene. It will also help audiences on how to make sanitary pads with locally available low-cost materials at home.
Expected Deliverables
The following are the key deliverables under this consultancy:
Develop training material (manuals/handouts) for three days training

Delivery of training to 20 schoolteachers on MHM using manual.

70 colored paper copies of the manual with binding

Training report (including pre and post assessment of trainees)
Assignment duration and Reporting
Total duration of the assignment will be 30 working days, including manual development, training, and reporting. The consultant will report to the Programme Coordinator-Gender Equality, Protection and Respect.
Essential Skills & Competency
Advanced University Degree in Public Health, Social Work, and other related field

At least five years of professional experience on public health and menstrual health management

At least three years of documented experience in developing and delivering interactive participatory training sessions on menstrual health management

Excellent skills in presenting complex technical information in an easily understandable way

The consultant/ firm must be aware of culture, health, and hygiene issues of rural areas of KPK

The consultant/ firm can deliver training for making comfortable and low-cost sanitary pads

The consultant/ firm must be fluent in Urdu and English. Pashto is optional
Submission of EOI and Contract detail
The interested consultant/firm must submit their technical and financial proposals based on the terms of references (ToRs), as mentioned above. The technical proposal should include:
Expression of Interest,

Profile (cv) of consultant/firm including experience in handling similar assignments,

three professional references and previous work sample.
The applications must be submitted to not later than September 30, 2022, with the subject line "EOI for MHM Material Development and Training for the School Teachers in KPK" to the email address: [email protected].