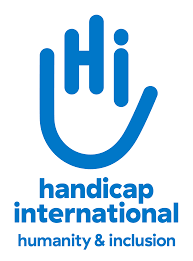 Federation Handicap International
Proposal for Audit of Financial Statements of Federation Handicap International for the Year ended on June 30, 2022
Federation Handicap International
1734 views
Posted date
27th September, 2022
Last date to apply
6th October, 2022
Category
Consultancy
Status
Closed
Subject: Proposal for Audit of Financial Statements of Federation Handicap International for the Year ended on June 30, 2022.
Dear Madam/Sir,
Handicap International is an independent and impartial aid organization working in situations of poverty and exclusion, conflict and disaster. We work alongside people with disabilities and vulnerable populations, taking action and bearing witness in order to respond to their essential needs, improve their living conditions and promote respect for their dignity and fundamental rights. Handicap International in Pakistan started working after the earthquake of October 2005 and has MoU with Ministry of Interior Government of Pakistan.
Handicap International may appoint auditors for the year ended on June 30, 2022. Anticipating that you may be interested to submit proposal for this engagement. Please submit your proposal with fee structure inclusive of all expenditures and period for the audit of said period. In case of any expenditure not determinable at this stage we would appreciate if could be caped.
Scope of Work
- Audit of financial statements , corrections/suggestions of said period however, the onus shall be on the auditors to put in place adequate safeguards to avoid any conflict of interest due to any correction/suggestions and audit of financial statements.
- Expressing an opinion on truth and fairness of financial statements of said year and whether financial statements are prepared and presented in accordance with applicable laws in Pakistan.
- Issuance a report to management on strengths and weakness in internal control with recommendations to improve it.
- The income of shall strictly be limited to remittances received in Pakistan from the headquarters and donors of approximately 200 Million Rupees.
Apply By:
Closing date
The proposal to be submitted to the Procurement Department before 6th Oct 2022 at following address;
Sector G-9/1, Street 26, Plot 2-H Class III Commercial Plaza, Islamabad.
Envelopes must be marked "PROPOSAL FOR AUDIT OF FINANCIAL STATEMENTS OF FHI-YEAR ENDED JUNE 2022"
Please do not hesitate to contact us at ([email protected]) should you need further information.