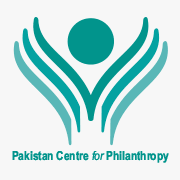 Pakistan Centre for Philanthropy (PCP)
Development of Digital Employment Exchange Platform for Gilgit Baltistan & Chitral (GBC)
Pakistan Centre for Philanthropy (PCP)
379 views
Posted date
20th June, 2022
Last date to apply
4th July, 2022
Category
Consultancy
Terms of Reference
Development of Digital Employment Exchange Platform for Gilgit Baltistan & Chitral (GBC)
Project: Building Resilience of CSOs and Youth to COVID-19 in GBC
1. Background of the Project
Over the last few years, since the boom of the IT sector in Gilgit, Baltistan and Chitral (GBC), most of the employers, including the Government of GB have switched to online means of recruitment. With this developing need, the GBC region has no online portal that can specifically cater the need of the employers and job seekers in GBC. Most of the employers as well as the government line departments are currently relying upon various job portals operated at national level which has limited visibility for GBC. Resultantly, financial outflow for hiring services from down country is high while not getting the required and contextualized services.
To address these issues, Pakistan Centre for Philanthropy (PCP) along with its lead implementing partner Aga Khan Rural Support Program (AKRSP), are implementing a project titled "Building Resilience of CSOs and Youth to COVID-19 in GBC" which is funded by the European Union.
2. Objective of the Assignment:
To cater the need of a digital employment platform for GBC, Pakistan Centre for Philanthropy requires services of a Consultant/Consulting Firm to develop a one-stop, web-based platform that links job seekers and employers in GBC and integrates this platform into the existing employment exchange platforms. The new platform will provide an online space for I/NGOs and private companies including enterprises operating in GBC to fill their vacant job positions without spending critical financial resources on job ads and spending time and efforts and screening and shortlisting relevant job applications. The administrative and reporting features of the platform will be managed by PCP/AKRSP to ensure smooth running of the platform.
3. Scope of Services:
Typically every job portal should have features included with intelligent job search, resume parsing functionality, finding best match candidate, hiring workflow, and collaboration tool. Under this project, PCP intends to develop an advanced job portal which should include below listed robust job portal features for a smoother user experience.
Key Features
| | | |
| --- | --- | --- |
| Admin Dashboard | Job Seeker Tools | Employer Portal |
| Document management | Job Search | Resume Search |
| Advanced Recruitment Tools | Advance Filters | Job Posting |
| Revenue Models | Apply on Job | Application Tracking System |
| Quick and Easy Registration | Job Alerts | Instant Messaging |
| Posting External Links/Updates | Resume Building | |
The acceptance benchmarks of job portals are on its competence to solve a common set of below Job Board business challenges.
Centralized access for all stakeholders.
Artificial intelligence for Job search engine.
Seamless workflow assimilation with recruitment process.
Agile back-end content management system integration.
The benefit of a custom job portal is concerning to mainly three groups of stakeholders:
Job Portal Owner/PCP/AKRSP as Portal Admin
Hiring Companies as Employer
Jobseekers as Candidate
1. Admin Dashboard
The Job Board Admin dashboard should bring everything to one spot. This dashboard should be designed to expedite the bird view on the Job Board/Portal activities, benchmark indications, notifications, and user's activities on Job Portal Administrative Panel. However, the below business vital functionalities are must to have to make Job Board with easy of doing business:
1.1 Document Management
Resume extraction, and allows analyses and store extracted useful information from uploaded CV automatically and converts an unstructured form of resume data into a structured way. This parsing automation should provide an efficient way to identify keywords on candidate's skills, qualifications and work experience data, to sort through the heap of huge applications pile to identify the best applicants.
Resume Uploader
Automate CV Extractor
1.2 Advanced Recruitment
The advanced recruitment feature should provide all the essential tools from the single page to list, view and manage jobs; view applications, and access the analytic insights. This tool should be designed to help job seekers and employers to streamline through the hiring process.
Assessment Mechanism
Best Match Automation
Advance Search Bar
Complete Administrative Control
The portal must have a ubiquitous and user-specific recruitment tool, with step by-step user guide, indications, and responsive wizard to provide the meaningful hiring process.
1.3 Revenue Models (OPTIONAL)
The Job boards have two sources of core audiences for generating money, employers and job seekers as paid listing or premium service. However, most of the job sites focus on one of those two groups – and mostly paid subscription model for employers and job listing companies. This revenue model generates revenue by charging the employers a recurring fee based on either tenure-based subscription or limit with number of job posting on purchased package. While on the other side, not every job seeker wants to spend money on searching the job, but can pay the minimum amount to increase the visibility of their resume. However, the job portals could charge small amount for registration, which helps them to get a qualified candidate.
Monthly Subscription
Premium Job Listing
Featured Jobs
Resume Access Limits
Banner Advertisement
1.4 Quick and Easy Registration
The portal should facilitate the job seekers and employers to build a strong profile attracting their leads. The profile page holds all the basic information related to the company and the professional background of the job seekers. Users must be given an option to login and signup through social accounts, especially Linked-In, that can also fetch their basic profile information from.
Candidate Registration
User Profile
Quick Job Application
Social Sign-Up / Sign-In
2. Job Seeker Tools
To make the job portal find the great job opportunities, in the most traditional form, to attract more candidates apply for relevant jobs. Job seekers demands, means learning more about the different vacancies open across the job market. Below are the must have Jobseekers' features to for the portal:
2.1 Job Search
The job portal should consent job seekers to search by desired posts, keyword, salary prospects, locations and facilitate with such personalize options to give them the best chances of finding job listings that meet their needs.
RSS feed
save search
View Similar Jobs
2.2 Advance Filters
Job seekers expect desired and immediate results from a job portal. This job portal website feature must provide the jobseeker with perfect match from the flock of job listing, and filters for which he has to apply and get rid of navigating every job post and find the ones that fit his requirement. With the execution of each agile filter, his time for job search will reduce significantly with burning efforts.
Filter by Location
Salary Range
Tags & Keywords Filter
2.3 Apply on Job
The portal features should handle quick job application procedure, with the more advanced functionality that allows for the real time assessment and testing tool, questionnaire to be answered before applying, so jobseeker can be rapidly evaluated before taking application.
Simple Application Form
Job Requisition
Job Approval
The platform should have simplest job application process that job seekers can keep track of his job under the Applied Jobs under my account section, and shall apply on multiple jobs or multiple employers at the same time.
2.4 Job Alerts
Job Alert allows candidates to create a list of notification mails and messages based on the signal points he/she sets for including keywords, location and positions, whenever this matches the set criteria, then the job seeker will get the automated email and WhatsApp notification for that job to apply. This portal should encourage job seekers to enable push notifications while signing up for the job portal.
Automatic Candidate Alerts
Email Job Alerts
WhatsApp Job Alerts
2.5 Job Save
The portal should allow applicants to save their favorite jobs they already navigated through and can bookmark the jobs to refer back them when they need to review again, edit or re-submit the applications. Job seeker must have the option to bookmark or make favorite list with any numbers of job that they are looking for, and they can apply on it later on.
3. Employer Portal
The job board portal should comprise all job posting entities to create their profile as an Employer, this branding is a vital component for any job board to promote for the best talent pool and to create the mammoth job seekers community. The job portal should enable all the significant employer tools with the following functionalities to manage and save time and help companies to find and select the right person for the right place without ease:
3.1 Resume Search
The portal as an online recruitment solution should provide recruiter with the ability to concentrate all his efforts into a unified pool. A smart talent search, giving them powerful tools and insights as to which candidate's source works best for their organization. Employer should be able to easily search the desired candidate match by advanced filters. Rendering keywords also makes job search much easier and smoother. This should allow the user to search for field-specific, skill-specific, or knowledge-specific keywords and get results accordingly. More filters may show city or state-specific job search results below.
Boolean Search
Smart Talent Search
Candidate Matching
Resume Alert
3.2 Job Posting
The more successful job portal is the more comfort for employers to add a new Job Post, with the essential meta data he can add on the go, keywords, tags and more comprehensive information making the job listing more precise and relevant to the viewers. With the pre-ordained Questionnaire mechanism, the system should bring the perfect match and more qualified applicants.
Assessment Questions
Job Publishing
Job Approval
Social Media Job Posting
The portal shall provide an easy and customizable software interface to maintain the list of all the jobs that they created, can easily edit the meta data with ease and can make the job post in a more responsive way including closing, cloning, reposting existing job posts.
3.3 Instant Messaging
Advanced communication and user interaction tool using smart technology makes communication between applicants and companies effortless and eliminate the burden for recruiters. This needs of a seamless integration across the job board solutions, Instant Messaging makes it easy for all ends to manage, communicate, and track the conversations. The recruiter can quickly connect with their desired candidate with the direct contact features and help them to reach out across the channels of phone calls, email, and instant messages.
Advance Communication Tool
Contact Box
Direct Interaction/WhatsApp
Email Notification
4. Additional Must-have Features
User experience and mobile-first approach hold prominent importance in the 21st century's hiring process. Below listed additional and specialized features will provide an enhanced user experience to the job portal.
4.1 Seamless User Experience
Seamless user experience is the key to factor to retain users on your job portal. Easy navigation, a user-friendly interface, and content readability are vital elements for a better user engaging.
4.2 Social Media integrations
Social media integrations help to get maximum visibility on internet. LinkedIn, Twitter, Facebook, Instagram are influencing social channels, portal users easily share job post through.
4.3 Content Management System
The friendly content management system enables the users to easily add, edit and maintain all job related content without any technical know-how.
4.4 Reports & Analytics
The Google Analytics or such real-time insights are a required tool that will allow admin to calculate portal traffic to measure its ROI. Recruiter can set key indicators to evaluate the impression and visit received on each job post, it is essential to have the means to measure for quantitative metrics to determine whether this post added value to his organization.
4.5 Mobility Support or App
Mobile users are 1/3rd of the internet. Therefore, the job portal should be mobile-friendly as search engines now giving priority on mobile-friendly websites.
4.6 SEO compliance
Integration of SEO features will make the job portal search engine friendly. The SEO Yoast plugin will help to optimize the job portal with respect to titles, descriptions, tags and images, and meta tags.
Deliverables and Payments:
| | | | |
| --- | --- | --- | --- |
| S.No | Deliverable | Time Frame | Payment % |
| 1 | Inception Report | Within 10 days of signing of contract | 10% |
| 2 | A design concept (maximum three proposals) for the job portal | Within 20 days of signing of contract | Nil |
| 3 | Visual concept for the portal adapting it to the different components outlined in the section "Scope of Services" and adjusting it based on feedback and comments from PCP and AKRSP | Within 10 days of finalizing the design concept | 10% |
| 4 | Development of job portal sections and content uploading | Within 30 days | 30% |
| 5 | Integration and final approval by PCP and AKRSP | Within 10 days | 30% |
| 6 | Testing of job portal and going live | Within 10 days | 20% |
Required Skills:
Minimum required qualification is Master's degree in Computer Sciences or IT from any national/ international reputable institution
Be a reputable firm /individual with prior experience of designing visually appealing and navigation friendly web portals.
Have excellent knowledge of recent trends in graphic design, web portals, including online video publishing, and social media networking.
Familiarity and relevant experience in using different Content Management Systems (CMS)
Have a broad knowledge of current web development technologies and design tools in the field, and new software and other web programming languages and programs including use of HTML, PHP, Bootstrap, XHTML, CSS, XML, XSLT, Adobe, Java.
Proficiency in server-side and client-side technology
Ability to create innovative and visually appealing designs.
Selection Method:
Consultant/Consulting Firm will be selected through Least Cost Selection Method.
Apply By:
Date of Submission:
The last date to submit technical and financial proposals is 4th July 2022. Hard copies of the proposals are to be sent in two sealed envelopes labeled technical and financial proposal respectively and should be sent at the following address:
Administration & Human Resource
Pakistan Centre for Philanthropy
31 Mauve area G9-1, Islamabad
For further information and clarification on the project, please email at [email protected] or [email protected]