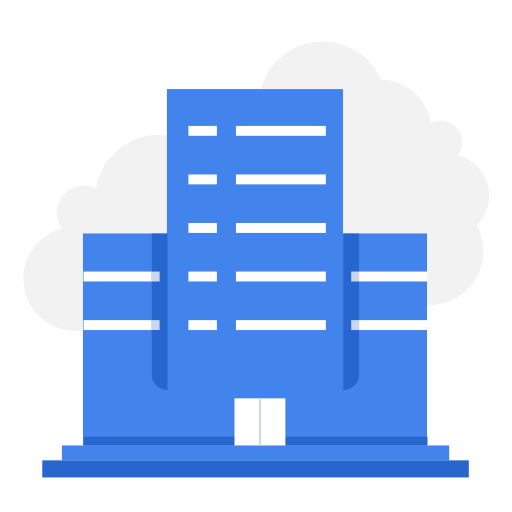 Naila Apparel Private Limited
Request for Proposal (RFP) for the design, development, and deployment of an Interactive E-Commerce Website, Mobile Application with Payment System Integration
Naila Apparel Private Limited
694 views
Posted date
11th May, 2022
Last date to apply
30th May, 2022
Category
Consultancy
Request for Proposal (RFP) for the design, development, and deployment of an Interactive E-Commerce Website, Mobile Application with Payment System Integration
11th May, 2022
Deadline for Submission of proposal 30th May, 2022
1 INTRODUCTION
1.1 Purpose
The purpose of this Request for Proposal (RFP) is to invite prospective firms to submit a written response ("Response") for the design, development, and deployment of E Commerce Website, Mobile Application with Payment System Integration for "Dhalak".
1.2 Coverage & Participation
Dhalak reserves the right to reject any and all offers, to add, delete or modify any element of the solicitation at any time without prior notification and without any liability or obligation of any kind. This RFP does not obligate Dhalak to enter a contract nor does it obligate Dhalak to pay any costs incurred in the preparation of submission of any Response.
2 PROPOSAL PREPARATION INSTRUCTIONS
2.1 Prospective Firms' Understanding of the Solicitation
Prospective contractors are responsible for understanding the solicitation in its entirety and each of its elements and should make inquiries to Dhalak as necessary to ensure such understanding. Dhalak reserves the right to disqualify any prospective vendor that it determines, at its sole discretion, does not understand the solicitation or any of its elements. Such disqualification shall be at no fault, cost, or liability whatsoever to Dhalak.
2.2 Communication
All communications related to the RFP must be in writing. Verbal communication shall not be effective unless formally confirmed in writing by the procurement official listed in a sealed envelope to our designated location in Lahore.
2.1.1 Point of Contact: The sole point of contact for all communication related to this solicitation is listed below.
Name: Naila Shahid
Email: [email protected]
Contact Number: +92 300 8551375
2.1.2 Formal Communications shall include, but are not limited to the following:
Questions concerning this solicitation must be submitted in writing to the contact person mentioned above.

Errors and omissions in this solicitation, as well as enhancements. Prospective firms should notify Dhalak of any discrepancies, errors, or omissions that may exist within this solicitation. Prospective vendors should recommend to Dhalak any enhancements to the work described in the solicitation which might be in Dhalak best interests.

Inquiries about technical interpretations must be directly asked from contact person (Naila Shahid).
2.1.3 Addenda: Dhalak will make a good-faith effort to provide a written response to the questions or requests for clarifications in the form of written responses or addenda in accordance with the Schedule of Events.
3.3.2 Posting Online: Copy of this solicitation, will be available online at: www.BrightSpyre.com
2.3 Submission of Proposals
It is mandatory for prospective firms to send their technical and financial proposals (at the same time) in a confidential sealed envelope at our Islamabad office:
It is also mandatory to submit the technical and financial proposal on email to the following email address.
2.4 Criteria for Selection
The evaluation of each Response to this solicitation will be based on the criteria outlined below. The purpose of this solicitation is to identify responsible, prospective firms that have the interest, capability, and financial strength to supply Dhalak with the product and/or service identified in the Scope of Work.
Evaluation Criteria:
Dhalak will evaluate bids based on the following criteria:
1. TIMELINE 30 points (35%)
Dhalak expects the goods/services to be delivered by end of 30st June 2022.
2. EXPERIENCE/CREDIBILITY 20 points (20%)
Dhalak expects the firm to have relevant experience of providing similar s service/product
3. QUALITY 30 points (25%)
Dhalak will assess the quality of the Response (proposal) based on the prospective firms' approach to the assignment and the technical strength of the proposal. Firm's capacity to deliver will also be assessed through evidence of past performance, quality and relevance of past work and references.
4. PRICE 20 points (20%)
Dhalak expects the price to be cost effective and reasonable per current market rates.
2.5 Selection and Notification
Dhalak will evaluate Responses to identify responsible firms and responsive offers. Finalists will be selected to move into the negotiation phase of this process. Written notification will be sent to finalists via email.
3 SCOPE OF WORK
The service provider/firm is expected to deliver the following TORs:
Information Gathering. To capture goals, audience, products/solutions, to create the website through in-depth sessions, mind mapping and through engagement with the client with respect to the website, their content and its products.

Research & Scope Finalization. To carry out in-depth research to devise a solution that will help the Dhalak brand and the products stand out and outline the best ways to integrate that in that portal along with ease of usability for the end user including the Mobile application and the payment platform for the users.

Content-Driven Designing. An intuitive UX (User Experience) and functionality of the portal is required from the creative team to select the various creative look and feel designs. The designs shall be original, customized, and practical for software development as well as integrated well within the brand identity of Dhalak

Flawless Development and Integration. Code the selected design and theme to create a fully functioning portal, employing cutting-edge, exclusive web and software development technologies. The prospective firms should have the capacity to integrate all Dhalak related information on the website and integration of that website with their android and iOS application along with integration of payment system to all relevant stakeholders

Testing & Launch. Ensure fine-tuning of the final details of the design and features, configuration and setup of the server that will host the website, migration of the site to the live server, and ensure recommended cybersecurity measures are in place to protect the data and systems.

Handing over of website rights/source along with formal training. The service provide will hand over all the portal's source files and copyrights to Dhalak for future management and updating of the website. Also, the service provider will undertake a detailed, over 6 hrs training of Dhalak IT and related staff on all technical and user specifications of the portal.

Hosting. Hosting cost (2 Years) with specifications should be included in Financial Proposal and mentioned separately. Domain is already there.

Support & Maintenance. Support and Maintenance (per Month) cost should be mentioned separately in Financial Proposal.
The detailed technical specifications are provided at Annex-A.
4 FUNCTIONAL REQUIREMENTS
4.1 Timeline
Prospective firms must submit a timeline in the response showing the time required to deliver the products and/or services.
5 QUALIFICATIONS & REFERENCES/Expression of Interest
A web and software development firm will be required for this assignment with following expertise
Proven relevant skills in web portals design and development.

Having at least five years' work experience in the field of IT as a software development firm and must have strong skills in HTML, HTML5, CSS, CSS3, JavaScript, jQuery, PHP, etc. (web programming, software development, etc.)

Development experience using content management system (CMS), such as, WordPress, Bootstrap, etc.

Agency must have a solid understanding of user experience (UX) design and Adaptive/Responsive Design for cross-platform/devices such as tablet and mobile phone.

Proven ability to build and refine graphic designs for websites.

Must have strong skills in Photoshop, Illustrator, Adobe XD or equivalent application(s).

Proven history of successful development of complex web portals.

Proven ability to manage IT development projects effectively and accurately on meeting project deliverables.

Engage in outside-the-box thinking to provide higher value for money.
Prospective firms must provide the following information for their Response to be considered:
A brief outline of the company and services offered, including:
Full legal name and address of the company

Corporate and tax registration documents

Year business was started or established

Full name of the legal representative (president or managing director) of the company

Name of any individuals or entities that own 50% of more of the company
Evidence of successful completion of a project of a similar size and complexity.

Technical Proposal

Financial Proposal

References: Contact information for no less than three references from projects similar in size, application, and scope and a brief description of their implementation (including location and year). Dhalak reserves the right to request and check additional references.

Prospective firms must be legally registered under the laws of the country in which they are organized and possess all licenses, permits and government approvals necessary for performance of the work. Scope of Work.
6 ADDITIONAL TERMS & CONDITIONS
6.1 Non-Disclosure Agreement
Dhalak reserves the right to require the prospective firms to enter into a non-disclosure agreement.
6.2 No Collusion
Collusion is strictly prohibited. Collusion is defined as an agreement or compact, written or oral, between two or more parties with the goal of limiting fair and open competition by deceiving, misleading, or defrauding a third party.
6.3 Companies Owned or Controlled by Government
The prospective vendor must disclose in writing with its Response if a government, its agents, or agencies, have an ownership or managerial interest in the company. Failure to disclose a government ownership of managerial interest in the company will result in the prospective contractor's offer being removed from consideration.
6.4 Subcontracting
The prospective contractor must disclose in writing with its Response any subcontracting that will take place under an award. Failure to disclose subcontracting relationships will result in the prospective contractor's offer being removed from consideration. (if permitted by the solicitation)
6.5 Costs
The solicitation does not obligate Dhalak to pay for any costs, of any kind whatsoever, which may be incurred by a prospective contractor/vendor or third parties, in connection with the Response.
6.6 Intellectual Property
Prospective vendors may not use any intellectual property of Dhalak including, but not limited to, all logos, trademarks, or trade names of ASI, at any time without the prior written approval of Dhalak.
6.7 Prospective Contractors' Responses
All accepted Responses shall become the property of Dhalak and will not be returned.
6.8 Partial Awarding
Dhalak reserves the right to accept all or part of the Response when awarding a contract.
6.9 No Liability
Dhalak reserves the right to accept or reject any Response or to stop the procurement process at any time, without assigning any reason or liability. Dhalak shall not be liable to any prospective contractor, person, or entity for any losses, expenses, costs, claims, or damages of any kind.
Annex-A
Technical components
Interactive, appealing, and highly user-friendly design with accessibility in mind

Fast load-time (optimized for and be able to load on low-speed internet connections)

Multiple sub-domains (e.g.: example.dhalak.com)

Fully responsive; able to render appropriately on contemporary web browsers (Microsoft Edge, Google Chrome, Mozilla Firefox, Apple Safari), optimized for prevalent desktop/laptop resolutions, as well as tablet PCs (Windows/Android/iOS) and smartphones (Android/iOS) and remote places (with low internet connection)
Content Management
The firm should manage up-gradation, editing and revamping of the content including the ability to add new design features from time to time.

Content Management System should be user-friendly and ensure that an admin (not having software development background) can add/edit/update content (text/image/videos/news/etc.) after basic training and without intervention from a technical resource

Site Statistics/Management Reports: The firm should provide authorized users with several relevant reports, for example, user email subscription, site usage, key interests/topics being searched and other relevant statistical data

Site Backup & Restore; backup at regular intervals to prevent data-loss

Web portal Malware Removal & Clean-Up and continuous scans for Malware & Hacks

Technical support 24/7

Flexible to resolve issues and handle upgrades/modifications' requests as per defined SLA (to be decided at time of contract)

The content must be admin controlled, and the admin must be able to keep the content updated regularly.

The visitors will be able to view the services/solutions that the Dhalak offers in a systematic and accessible way.

Public Users should be able to search for, view and/or purchase the products over the website and and the application etc.
Technology Stack
Suggest the best-in-class technology for this type of website, which is marketing a digital platform for its users.
Design Technology

Development Technology

Admin Panel Technology

Hosting Technology

Cybersecurity, information security and cyber-attack prevention
Tasks [Performance Requirement]
The firm is required to carry out the following design and development activities to create an intuitive UI/UX:
1. Content Management:
Develop new content and storytelling in a professional business language that can align with the organization's mission and values. The content should be drafted in the form of text, images, videos, and infographics etc.
2. Content Design:
Design content-management components on the portal in a way that it is modified by end user in Dhalak (non-technical) rather than a software developer
3. Propose Structure and Layout Design Options:
Create a detailed proposed structure, wireframes and suggest the visual outlook for the new website
4. Design & Development
State-of-the-art look and feel

Professional bespoke building theme (if used)

Engaging site with WhatsApp chat integration

Accessibility: the portal should follow accessibility standards for a better user experience

Responsive; the site should be viewable across all major devices such as desktop/laptop (prevalent resolutions), Mobile phones (Android/iOS), and Tablet PC (Windows/Android/iOS)

Video creation related to the business and technology of the services
5. Blogs/Insights/Contact Form
The portal visitor will be able to view the Blogs/Insights/News which the admin posts via the admin panel
6. Research, Planning & Strategy
As part of the mandatory requirement, the supplier must conduct relevant research to develop and deploy a CMS platform that simplifies the content for the visitors. The standard practices of CMS (Content Management System) may be utilized to showcase the services, offerings and products provided by Dhalak.
7. Data & User Security
Following are some of the measures that should be taken to prevent any type of data breach, hacking attempt, spamming and intrusion:
Comprehensive measures to ensure the Dhalak site is not hacked/taken down/compromised

Prevention of DDoS (Distributed Denial of Service) attacks

Limited and secure access to Back-end admin

Data protection and encryption

Spam protection

Hotlink prevention

Registry lock

User logging

Cookie protection

Captcha implementation for all the inquiry form submissions
8. Search Engine Optimization
Improving the quality and quantity of the portal from search engines.
Utilize anchor text.

Create optimized meta title(s) and meta description(s) for each page.

Add alt text to all the images.

Give site structure the correct headers.

Add suggested blogs with targeted words.

Any additional/suggested measures required to make the website rank high on search engines.
Platform Development
The Platform Development work must be carried out by the development team consisting of Front-end, Platform/Back-end developers and Testers. The software development team should work in iterations utilizing Agile and Scrum methods. The team should work from a Backlog of User Stories selecting, estimating, and delivering a subset of User Stories in each Sprint. To further enable Continuous Delivery and increase Test Automation, the development team should utilize behavior-driven development and Test-Driven Development methodologies.
Quality Assurance
The QA Analyst role must be deployed during the discovery and planning phase to support a smooth development process and avoid unnecessary iterations.
The following is an outline of QA tester's responsibilities:
Create Test Scripts and Test Suites using test management tools (e.g., Test Rail)

Contribute to the definition of Epics, User Stories, and Acceptance Criteria

Estimate QA and Testing activities

Create automated tests where applicable

Execute manual and automatic tests

Be the gatekeeper of quality across the whole project
Apply By:
Submission of Proposals
It is mandatory for prospective firms to send their technical and financial proposals (at the same time) in a confidential sealed envelope at our Islamabad office:
It is also mandatory to submit the technical and financial proposal on email to the following email address.