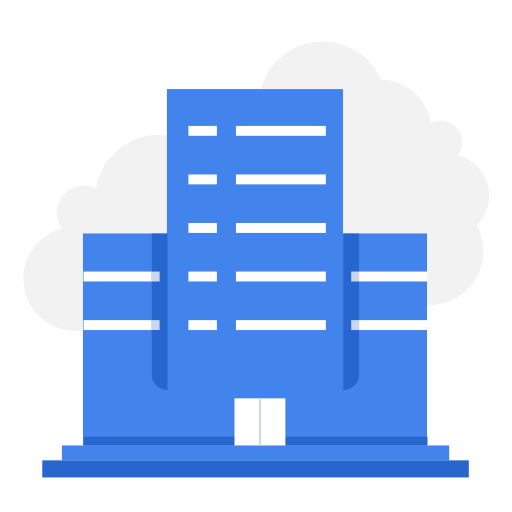 International Trade Centre
Capacity Building of Market Committees - Consultancy
International Trade Centre
1287 views
Posted date
5th January, 2022
Last date to apply
15th January, 2022
Category
Consultancy
Status
Closed
Capacity Building of Market Committees - Consultancy
TERMS OF REFERENCE
TRAVEL
Travel in selected districts of Sindh including, Karachi, Hyderabad, Khairpur, Nawabshah and Tharparkar.
Travel in selected districts of Balochistan : Quetta
BACKGROUND
Growth for Rural Advancement and Sustainable Progress (GRASP), an European Union (EU) funded project for poverty reduction and sustainable inclusive economic growth in rural Pakistan. Focused on selected districts of Balochistan & Sindh, ITC and its implementing partners are providing technical assistance in horticulture, livestock and dairy sectors for improving commercial viability of MSMEs and for a conducive policy regime. The International Trade Centre (ITC) is the joint agency of the World Trade Organization (WTO) and the United Nations (UN). It is fully dedicated to supporting the competitiveness of, small and medium-sized enterprises (SMEs).
This assignment will contribute to Output 3.2 of the GRASP project: Business Management, Marketing and Market linkage capacities of agribusinesses in selected value chains enhanced. Under this Output, the project will provide capacity building support to Agricultural Produce Markets (APMs) and their committees in order to enhance and sustain market linkages with rural SMEs.
Agriculture Produce Markets (APM) play an important role in providing access to rural SMEs by not only providing a venue for facilitating trade but also being sources of valuable information regarding market requirements, quality standards, and price trends. Understanding the capacity and constraints faced by APMs and their managing entities in serving rural SMEs and facilitating market transactions is an important step in developing and sustaining market linkages. Detailed assessment of the 08 markets of selected districts (Karachi, Hyderabad, Nawabshah, Khairpur and Tharparker) were carried out by GRASP project through Cynosure Private Limited. Similarly in Balochistan detailed assessment of market committees were carried out. Both Horticulture and Livestock markets were assessed during the study in the mentioned study. The results show diverse types of gaps and thus need for extensive capacity building of APMs with respect to training of Market Committee members, infrastructure development, waste management, integration etc.
A Market committee (MC) of the relevant Horticulture Market, notified by the Govt., manages the affairs of the market in accordance with the Market Committee Bylaws 1982. There are 71 Market Committees in Sindh, as listed in Annex 05.
As mentioned above, the management of the market committee includes a Chairman of the Board of Directors, a Chief Executive Officer, a Chief Financial Officer, and a Company Secretary, etc. In addition, support staff may be appointed under the relevant MC rules. The number of members and other staff depends on the size and category of MC, which in turn is a factor of the size of the market that the Committee manages.
Major responsibilities of a market committee as per the market committee act include:
Overall management of the horticulture market;
Issuing/renewal of licenses of new/old traders;
Dispute resolution and handling of complaints in the light of relevant legal provisions;
Regulation of traffic in a market or sub-market;
Appointment and discipline of the employees;
Regulation of business and conditions of trading;
Operation and maintenance of infrastructure facilities, such as shade, shelter, WASH facilities, street lights, roads, telephone, electricity, etc.;
Regulation of solid waste management and sanitation within the market premises;
Allotment, transfer, sale and purchase of movable and immovable property;
Procedure for the receipt and disposal of complaints;
Ensuring hygienic conditions for food safety and quality of products
Safeguarding the farmers' interest, which includes:
Unbiased dispute resolution
Transparency in price setting through free competition
Market charges as provided under the law
Payment of sale proceeds
Issuance of receipt with detail
No illegal deductions
Ensuring accuracy of weights and measures
In addition, the MC is responsible for revenue collection from market and from notified area of MC[1]. Major sources of revenue include:
Market fee
License Fee
Rents from property
Parking fee
Dissemination of daily rate list
Transfer charges against properties in the market
This assignment is focused on identifying the exact needs of the 10 MCs (through personal visits and meetings and assessment report of Cynosure) in the mentioned districts, designing a capacity development plan, building the capacity of the MCs of the selected APMs, including their office bearers and management staff. The purpose of the assignment to strengthen market committees to help them better understand their roles and responsibilities and perform as per their discretions given per law, accordingly. This will increase the effectiveness and efficiency of the market committees operations – thus benefits trickled down to SMEs i.e. farmers, traders and marketers of the horticulture produce and livestock.
DUTIES AND RESPONSIBILITIES
Under the guidance of the GRASP provincial lead-Sindh & Balochistan and the SME advisor-Sindh & Balochistan, the consultant is expected to perform the following task:
Identify and enlist the capacity needs of the 10 MCs ( 08 in Sindh , 02 in Balochistan) through review of the existing assessment report of Cynosure and through personal visits to APMs in the selected districts. The areas include,

Training on market committees' roles and responsibilities as per the existing market committee act and other regulations and guidelines by GoS and GoB – One day session
Training on auction process – improvising the process as per the existing laws and automation – One Day session
Training on effective record keeping, managing finances, noting auctions and efficient reporting – One Day Session
Training on future trading like commodity trading at national and international forums – linkages with national and international traders and online platforms – One day session. Facilitate the members to learn registration process, use of online platforms like PMEX and run through a transaction cycle.
Develop a detailed training/ capacity building plan for market committees
Develop a standard module for capacity building including manuals to be used during the training and to be given to MC members for future reference
Develop formats that may help MCs perform effectively and efficiently in future, covering all training areas mentioned in the first bullet.
Training of MC members, office bearers, management staff and other Government designated staff of 10 ( 08 in Sindh, 02 in Balochistan) market committees. The participants will be around 200 i.e. 20 participants from all 10 market committees including Government officials (3-day session). The sessions may be conducted in phases The venues and other arrangements including printing material and training support will be provided by ITC
Develop all minutes of the meetings, training sessions reports and attendance sheets in editable excel format.
Organize and facilitate 4 exposure visits of the market committee members to provincial big wholesale markets, quarantine and stocking facilities – to understand best practices including

Exposure visit to Punjab/ Lahore horticulture and livestock markets
Exposure visit to Islamabad horticulture and livestock markets
Exposure visit to KP/ Peshawar horticulture and livestock markets
Exposure visit to quarantine and stocking facilities in Karachi and surroundings
The consultant will report to the Provincial Leads – Sindh & Balochistan of the GRASP project with day-to-day management of duties by SME Development Specialist – Sindh & Balochistan of the GRASP project.
EXPECTED OUTPUTS AND TIMELINES
Deliverable-1: Capacity building needs and requirements of 10 market committees
Deliverable-2: Three training modules as per mentioned areas in bullet-1 of the 'duties and responsibilities'.
Deliverable-3: Training Reports of training of staff of 10 market committees (around 200) in all 6 ( 5 in Sindh, 01 in Balochistan) mentioned districts. This should include training agendas, material, attendance (Hard and Soft)
Deliverable-4: Report on exposure visits to provincial markets, quarantine and stocking facilities.
Deliverable-5: Final Report documenting the entire process, learnings, challenges, and way forward planned for MCs.
SKILLS
- MS office
EDUCATION (Indicate the minimum professional qualification necessary for the successful completion of the tasks listed under Duties and responsibilities. (E.g.: advanced degree MSc in Finance).
Minimums graduate degree (16 years) in the field of economic, business administration, management and related disciplines.
EXPERIENCE
a) Required Experience (Should be clear and precise. (E.g.: Number of years of experience required for this task: At least 8 years of directly relevant experience in operations management development.)
At-least 10 years of related experience of training need assessment, module design and training senior officials.
b) Other (Proven hands-on experience in project design, planning, management and monitoring. Previous work experience on trade development issues would be an asset).
- Proven track record of conducting TNAs, trainings to Government officials, stakeholders' engagement and conducting training sessions and reporting
- Previous work experience with Agriculture Produce Markets
- Thorough understanding of the Sindh market committees act and MC operations in Sindh is highly desirable.
LANGUAGE
Advance level of Urdu language (native preferred) (speaking, writing and listening)
Advance level of English (speaking, writing and listening)
---
[1] As stated in the section on Regulatory Environment, the notified area of the MC covers an area larger than the market, often an entire district. Hence, other markets in the notified area fall within the jurisdiction of an MC.