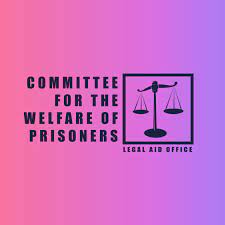 Legal Aid Society
Predictive Analysis Consultant
Legal Aid Society
743 views
Posted date
23rd November, 2021
Last date to apply
15th December, 2021
Country
Pakistan
Locations
Karachi
Category
Consultancy
Type
Consultant
Positions
1
Status
Closed
Project Title: Alternative Dispute Resolution (ADR)
A. Background
The Legal Aid Society (LAS) is a not-for-profit organization working on its mission to connect vulnerable & disempowered end users of justice with effective and expedient services for the delivery of justice. LAS's interventions have been aimed at increasing access to justice for poor & marginalized communities, particularly women, across the province of Sindh as well as the Federal level.
In line with the mission of expediting the delivery of justice, LAS is implementing a project on Alternative Dispute Resolution (ADR) in 8 districts of Sindh (Karachi, Hyderabad, Sanghar, Dadu, Khairpur, Larkana, Shaheed Benazirabad, Sukkur)
The justice system in Pakistan is burdened with extended delays in the delivery of justice owing to the huge number of cases being held up due to limited resources. ADR instruments could therefore be incorporated as an assistive mechanism for courts, leading to improvements in the overall delivery of justice, particularly in the realm of civil law.
The objective of this consultancy is to create technical baseline awareness on the trends relating to disputes suited to Alternative Dispute Resolution (ADR) in selected districts of Sindh through use of existing primary and secondary data.
B. Scope of Work
The scope of work and corresponding outputs/deliverables will be as follows:
1. Inception Phase:
1.1. Conduct desk research (relevant external literature within local context and international best practices) to establish type and format of primary and secondary data required for the predictive analysis.
1.2. Close collaboration with the LAS team to identify available secondary data (format for use of this data to be developed by the consultant).
1.3. Development of a detailed sampling methodology for implementation of a legal needs assessment (LNA) survey in all 8 districts of interest in Sindh
1.4. Development of a legal needs assessment (LNA) survey, in close consultation with the LAS program team, aimed at understanding the types and frequency of justiciable needs within communities. The methodology and research tools will be approved by the LAS program team and signed off by the LAS M&E team
2. Testing Research Tools
2.1. The consultant will be expected to carry out robust tests on the developed tools to ensure that all logic checks and skip checks are sufficiently incorporated to maintain highest quality of data collection
2.2. The consultant will be expected to provide continual feedback (on a bi-weekly basis) on collected data to flag any data quality concerns with the LAS program team (format for flagging of data quality concerns to be developed by the consultant)
3. Creation of Predictive Model:
3.1. The supplier will conduct analysis of all the data to deliver findings and conclusions
3.2. The supplier will, upon approval against findings and conclusion matrix by the LAS program team, create a predictive model for future ADR cases through an in-depth study of previous ADR case logs, files and data collected through the LNA survey and other resources as required
4. Final Policy Brie
4.1. Develop a policy brief outline, in close collaboration with LAS program team, to make the case for ADR, and it's predicted/potential impact on eradicating court pendency and recommendations for implementation (ADR specific content will be catered for by LAS program team)
C. Deliverables
As part of this evaluation, the consultant will be expected to produce the following written deliverables:
Legal Needs Assessment (LNA) survey
Fieldwork Reports along with data flagging framework
Findings and Conclusions Matrix
Predictive Model for future ADR cases
5. Draft Policy Brief Outline
D. Project Timeline & Payment schedule
| | | |
| --- | --- | --- |
| # | Output | Delivery timelines |
| 1 | Development of Inception Report with framework for secondary data (past ADR cases etc.) and sampling methodology for primary data (LNA survey) | Jan 2022 (1 month) |
| 2 | Creation of a legal needs survey | 28th Feb 2022 (1 month) |
| 3 | Testing of legal needs survey tool | August 2022 |
| 4 | Periodic Fieldwork Reports based on data flagging framework | TBD |
| 5 | Findings and Conclusion Matrix | November 2022 |
| 6 | Development of a predictive model for future ADR cases | 3 Months (Dec 22 – Feb 23) |
| 7 | Predictive model policy brief | 1 Month (Feb 2023) |
E. Location:
Consultant will be required to visit Karachi for a detailed briefing with the Program Team and follow up meetings during milestone delivery.
F. Required expertise and qualifications
Technical expertise with prior experience in the development and execution of a predictive analysis model in the public policy field
Demonstrable experience of survey design
Demonstrable knowledge of machine learning and AI
Basic understanding of ADR and its mechanisms
G. Required documents for application
Consultant profile outlining suitability for the aforementioned consultancy
Previous example of a similar predictive model developed by the applicant
Updated resumes (and in the case of an organization, updated resume of all relevant personnel who will be working on the project)
Proposal based on TORs (should adequately cover all deliverables)
Financial Proposal
H. Notification
Successful applicants will be notified regarding the status of their proposals.
I. Application Process:
Application should be submitted via courier on the given address by 15th December 2021.
Legal Aid Society
Head Office: Spanish Homes Apartment, Mezzanine Floor
Plot A – 13, Phase – 1, D.H.A.,
Karachi, Pakistan
Tel: 021 – 35390133 – 35
Email: [email protected] / [email protected]
Website: www.las.org.pk