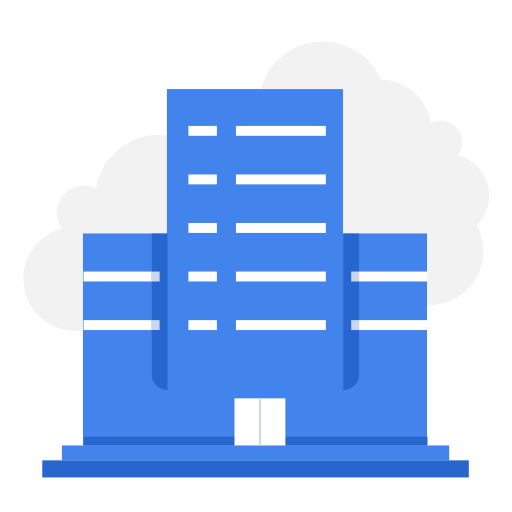 Peace & Justice Network
Manager National Legal Incubation Center
Peace & Justice Network
1005 views
Posted date
10th October, 2021
Last date to apply
14th October, 2021
Country
Pakistan
Locations
Islamabad
Category
Program Management
Salary
PKR 80,000 to 90,000
Positions
1
Status
Closed
Manager National Legal Incubation Center TOR's
Background:
Peace & Justice Network (PJN) Pakistan is a national network consisting of over 50 member and partner organizations registered with SECP under Section 42 as not for profit organization working across Pakistan to strengthen the rule of law and human rights for fostering peace and sustainable development.
National Legal Incubation Center (NLIC) is a national initiative supported by Peace & Justice Network (PJN) to promote legal excellence, to facilitate legal startups, and to bring innovation in the justice sector through technology and artificial intelligence. The NLIC will contribute to the overall improvement in justice delivery in Pakistan.
Job Description:
Manager National legal Incubation Center (NLIC) will be responsible for overall management of NLIC operations, programs and its institutional development initiatives. Specific responsibilities includes:
To build National Legal Incubation Center (NLIC) national and international partnerships and collaborations.

Build close collaboration and coordination for achieving NLIC objectives with the Ministry of Law, Law & Justice Commission of Pakistan, Legal Aid Authority, Justice Delivery Institutions, Law Schools and Law & Justice Standing Committees and others.

Develop Professional Legal Training Course/Program for Law Students and Lawyers

Designing & managing Incubation and Acceleration programs. Operate Accelerator Legal Incubator Program for law colleges and universities. Manage the day- to- day interaction with the Incubatees

To develop the National Legal Incubation Forum to promote Legal Incubators and Lawyers Skill Development Programs in Pakistan.

Evaluates and seeks potential funding sources through program revenue, grants, donors, etc.

To develop a vibrant and sustainable environment and support network - leveraging existing and new networks - that stimulates social legal entrepreneurship and enables active learning.

To act as a mentor and to recruit a network of mentors for potential and existing Lawyers and Incubator Members wishing to set up or already running solo or small law firm practice - offering specialist technical advice, training and coaching both in group sessions.

Manage web-based NLIC Legal Excellence and Incubation Program Management System.

Manage NLIC Studio for discussions, interviews, online sessions and expert consultations.

Manage NLIC Facebook Group to promote legal opportunities for law students and lawyers.

To undertake any other duties which may reasonably be required by the Director NLIC
Special Conditions
This role will require occasional travel away from the NLIC to visit external partners, or funding bodies. Some flexibility in working hours may be required from time to time in order to meet external deadlines.
Organizational Responsibility
Reports to the Director National Legal Incubation Center.
Education and Experience:
Must have LLB/LLM Degree with minimum 4 years of experience in startups, justice innovation, law firm management or of in-depth assistance/advice for other new legal ventures. Added advantage:
Experience of developing and running an equivalent incubator;

Experience of devising and delivering entrepreneurship education and training;

Experience of working within a fast paced, proactive and client focused/service oriented team.
Skills and abilities:
Excellent stakeholder and interpersonal management skills including the ability to develop and manage partnerships and to mentor, coach and support.

Able to effectively market and promote initiatives and services creatively and with impact.

A creative and innovative approach – identifying novel and fresh ideas to develop and promote initiatives.

Proven exceptional organizational, project and event management skills.

Excellent time management skills with the ability to effectively prioritize workloads, work to deadlines, and use initiative where appropriate to provide a professional and responsive support service.

Ability to act with discretion and to maintain confidentiality.

Outstanding written and verbal communication skills including the ability to deliver training to large groups.
Other:
Willingness to work flexibly including some evening and weekend work as required.

Able to travel in the Pakistan and occasionally worldwide
Facebook: www.facebook.com/PJNPakistan; Twitter: PJNPakistan; Website: www.pjn.org.pk
Apply By:
If you feel that you are a suitable candidate for the position, please send your CV along with the cover letter explaining your suitability to the position at [email protected] not later than 5:00 p.m. October 14th, 2021.
Please write Vacancy Title (i.e. Manager National Legal Incubation Center) in the subject line of the email.
Only short listed candidates will be contacted for the test/interviews. PJN is an equal opportunity employer and promotes diversity. PJN reserves exclusive rights to select/ reject any application and declares no obligation in this regard.
Note: Women, minorities, transgender and persons with disabilities are encouraged to apply.