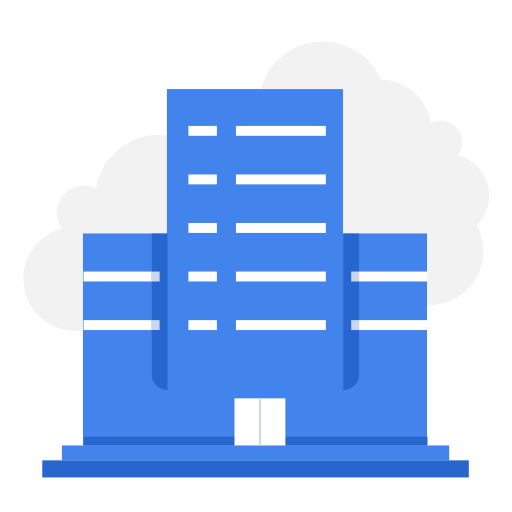 Peace & Justice Network
Coordinator Pakistan Accelerator Legal Incubator (PALI) Program for Sindh and Balochistan Region
Peace & Justice Network
912 views
Posted date
11th October, 2021
Last date to apply
14th October, 2021
Country
Pakistan
Locations
Karachi
Category
Accounting/Auditing
Salary
PKR 65,000
Positions
1
Status
Closed
ToR's Coordinator Pakistan Accelerator Legal Incubator (PALI) Program for Sindh and Balochistan Region
Background:
Peace & Justice Network (PJN) Pakistan is a national network consisting of over 50 member and partner organizations registered with SECP under Section 42 as a not for profit organization working across Pakistan to strengthen the rule of law and human rights for fostering peace and sustainable development.
Pakistan Accelerator Legal Incubator (PALI) Program for Law Schools is first of its kind skill development program for law students and fresh law graduates designed and initiated by Fred P. Rooney (Father of Legal Incubator) and Peace & Justice Network (PJN) in Pakistan.
Law school incubators continue to lead the way in teaching law students, fresh graduates and young lawyers to build sustainable law practices that center around the principles of access to justice. Incubator participants develop the art of creating client-centered law practices that incorporate legal ideals of entrepreneurship that view each lawyer as part of a larger ecosystem of legal and non-legal providers who offer clients with legal self-help, access to information, advice and practical support. Since the first incubator launched at the City University of New York School of Law more than a decade ago, there are more than sixty incubator programs in the US. Now, because of the tireless pioneering efforts of Fred Rooney, the innovator behind the law school incubator model in the States, a national legal incubator program in Pakistan has been initiated known as the Pakistan Accelerated Legal Incubator (PALI) Program.
The goals of ALIP (much like those of social entrepreneurship models) are twofold. First, ALIP will support a corps of competent and committed law students and fresh law graduates by facilitating their smooth transition from law school to solo practice through capacity building in the areas of business and professional skill development. The program combines the best aspects of clinical legal education with the successes of incubator programs so that participants are better able to build sustainable, socially conscious solo or small firm law practices in Pakistan. Second, ALIP will primarily focus on the practical skill development of law students. Programming is designed to improve law students' professional skills so that they will eventually become catalysts for the enhancement of increased access to justice for vulnerable populations and marginalized groups in Pakistan.
Job Description:
Coordinator Pakistan Accelerator Legal Incubator (PALI) Program for Sindh and Balochistan Region is responsible for overall program coordination and delivery management of the PALI Program. Specific responsibilities includes:
To ensure close coordination with law schools and universities in Sindh and Balochistan and other key stakeholders for execution of program activities.

To develop law students' provincial networks in Sindh and Balochistan.

To provide support in developing the PALI Program 100 credit hours course for law students and young lawyers so that they can become the next generation of social justice, pro bono champions in Pakistan.

To facilitate law students' exposure visits and guide law graduates for establishing solo and small firm law practice.

To manage and promote online capacity building courses and organize virtual sessions

To build close collaboration and coordination for achieving PALI objectives with the Bar Councils, Law Student Bodies, Law Department, Provincial Judicial Academies, Law & Justice Commission of Pakistan, Justice Delivery Institutions, Law Schools, Human Rights Organizations, Law Firms, and Law & Justice Standing Committees and others.

To provide support and developing and running Professional Legal Training Course/Program for Law Students and Lawyers

To manage the day- to- day interaction with the Incubatees

To coordinate for the National Legal Incubation Forum and its interaction with International Legal Incubation Forums and Rule of law Experts

To develop a vibrant and sustainable environment and support network - leveraging existing and new networks - that stimulates social legal entrepreneurship and enables active learning.

Coordinate for designing and implementing specialized training course on Human Trafficking for law students and lawyers.

Manage web-based PALI Legal Excellence and Incubation Program Management System in close coordination with National Legal Incubation Center (NLIC)

Manage PALI Studio for discussions, interviews, online sessions and expert consultations.

Manage PALI Facebook Group to promote legal opportunities for law students and lawyers.

To undertake any other duties which may reasonably be required by the Director NLIC and CEO PJN
REQUIRED SKILLS AND EXPERIENCE
Education: Master Degree in Social Sciences, Law.
Experience and specific expertise: 4 years of relevant work experience with ability to network with and develop a broad array of partnerships with all relevant stakeholders including law schools and universities, Bar Councils and Human Rights Institutions in Sindh and Balochistan. Experience of running a youth development program or lawyers' skill building program will be an added advantage. Preference will be given to individuals with expertise in managing virtual programs and managed provincial and national forums. Specific expertise includes:
Experience of working with law colleges and universities in Sindh and Balochistan.

Experience of devising and delivering entrepreneurship education and training;

Experience of working within a fast paced, proactive and client focused/service oriented team.
Skills and abilities:
Excellent stakeholder and interpersonal management skills including the ability to develop and manage partnerships and to mentor, coach and support.

Able to effectively market and promote initiatives and services creatively and with impact.

A creative and innovative approach – identifying novel and fresh ideas to develop and promote initiatives.

Proven exceptional organizational, project and event management skills.

Excellent time management skills with the ability to effectively prioritize workloads, work to deadlines, and use initiative where appropriate to provide a professional and responsive support service.

Ability to act with discretion and to maintain confidentiality.

Outstanding written and verbal communication skills including the ability to deliver training to large groups.
Other:
Willingness to work flexibly including some evening and weekend work as required.

Able to travel in the Pakistan and occasionally worldwide
Facebook: www.facebook.com/PJNPakistan; Twitter: PJNPakistan; Website: www.pjn.org.pk
Apply By:
If you feel that you are a suitable candidate for the position, please send your CV along with the cover letter explaining your suitability to the position at [email protected] not later than 5:00 p.m. October 14th, 2021.
Please write Vacancy Title (i.e. Coordinator Pakistan Accelerator Legal Incubator (PALI) Program) in the subject line of the email.
Only short listed candidates will be contacted for the test/interviews. PJN is an equal opportunity employer and promotes diversity. PJN reserves exclusive rights to select/ reject any application and declares no obligation in this regard.
Note: Women, minorities, transgender and persons with disabilities are encouraged to apply.