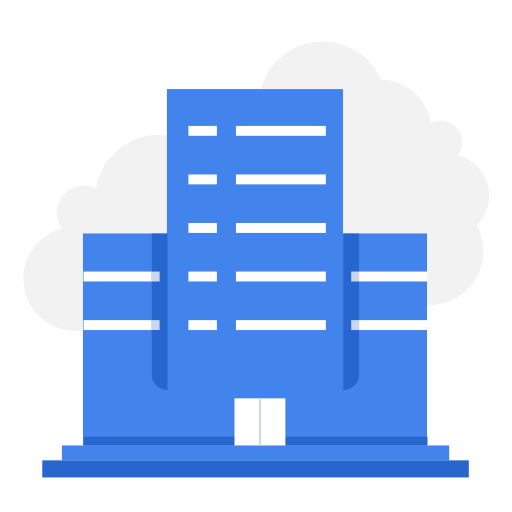 CARE International in Pakistan
Entrepreneurship Development Officer
CARE International in Pakistan
1299 views
Posted date
9th September, 2021
Last date to apply
19th September, 2021
Country
Pakistan
Locations
Islamabad
Category
Others
Type
Contractual
Positions
1
Age
2 years - 5 years
Status
Closed
CARE began its operations in Pakistan, as a multi-mandate organization, working for both longer-term development opportunities as well as supporting the most vulnerable communities in times of humanitarian crises. Since its establishment, CARE International in Pakistan (CIP) has worked across all parts of the country- from the hardest to reach areas to urban metropolises. CARE engages with private sector partners, government, and local communities to promote women's economic empowerment with a particular focus on entrepreneurship development, financial inclusion, strengthening inclusive value chains, and increasing employability skills. Our approach goes beyond a singular focus on income generation to holistically promoting empowerment by focusing on strengthening women and girls' education, confidence, negotiation skills and fostering an enabling environment that is free from gender based violence (GBV) in the world of work (especially sexual harassment and other gender biases).
I. Job Summary
CARE is anticipating a project "Improving Seasonal Rice Workers' Conditions, Human Capital and Resilience – Sustainable Scale-up Initiative" that will be implemented in three rice-growing districts of Punjab, Pakistan, to sustainably address child labor root causes in the rice value chain.
This project is anticipated to be implemented in districts Sheikhupura, Nankana Sahib and Narowal. The incumbent with report directly to the Entrepreneurship Development Specialist.
II. Job Responsibilities:
Technical: % of Time: 70%
Assist and support in implementation of entrepreneurship development components of the CARE Programs.
Identify and formulate partnerships with entrepreneurship development service providers, partners and key stakeholders to ensure efficient implementation of the work plans of entrepreneurship development programs.
Identify approaches, strategies and methods that can be utilized/adapted for the capacity building of micro-entrepreneurs' entrepreneurs in the Pakistani context.
Conduct and/or support in needs assessment to identify the trainings needs of the micro-entrepreneurs in CARE Programs in Pakistan.
Analyze the demand for services amongst micro-entrepreneurs and map the channels for training delivery
Assist and contribute towards the curriculum development with focus on adopting the curriculum to specific target groups,
Ensure women participation and economic empowerment/gender mainstreaming in all entrepreneurship development programs.
Have ability to support and assist CARE Program team in Co-designing of training tools using innovative and digital approaches
Assist and support in implementation of CARE Entrepreneurship and economic development approaches.
Support the Entrepreneurship Development Specialist to effectively inspire, lead and manage micro-entrepreneurs involved in the project
Build synergies with other CARE Programs.
Coordination and Implementation: % of time: 15%
Coordinate with implementing partners and ensure effective implementation of CARE entrepreneurship programs
Build synergies among different stakeholders which includes CARE program team, Implementing partners, skill development entities, employers and other key players.
Monitoring and evaluation and promote visibility of project through relevant channels: % of time: 10%
Effectively design and implement a regular monitoring system of the training and generate reports that can guide future programs/Interventions.
Collect case studies and insights from the field.
Assist entrepreneurship development specialist to promote visibility of CARE Programs through relevant channels
Ensure that project documentation is compliant with CARE and reports are prepared well in time.
Continually identify specific training needs and support required for micro-entrepreneurs
Conduct all business in a manner that respects local culture
Any other task as assigned by the supervisor: % of time: 05%
Any other tasks or responsibilities based on organizational and programming need as assigned by Line Manager.
Safety and Security is everyone's responsibility within CI through full compliance and accountability (as per Principle –ii of the CARE International Safety & Security Principles).
III. Job Specifications
A) EDUCATION/TRAINING
Master's degree (or equivalent) in economics, finance, business administration, social sciences and/or related field
B) EXPERIENCE:
Required
At least 3-5 years of relevant experience in working on entrepreneurship development programmes or MSME development programmes with experience in conducting capacity building and training in the project context
Experience in providing capacity building, including one-on-one or small group technical assistance.
Experience and understanding of the MSME landscape in Pakistan and training needs of entrepreneurs especially women.
Demonstrated experience in establishing partnerships with incubators, entrepreneurship development centres, business centres, networks will be an advantage
C) TECHNICAL SKILLS:
Technical knowledge in entrepreneurship development as demonstrated by successful work experience
Demonstrated practical experience coordinating entrepreneurship development services, preferably related to micro-entrepreneurs.
Proven understanding of digital financial solutions/digital tools and e-learning opportunities.
Understanding of key gender equality considerations, design, approaches and indicators for women's economic empowerment and equality
Fluency in written and spoken English and Urdu; knowledge of any other local language will be preferred
Excellent computer skills (MS office)
D) COMPETENCIES
Excellent written and spoken communication skills;
Flexibility and adaptability
Ability to self-manage, work under pressure and meet deadlines
Proactivity and ability to present the big picture
Capacity to be dynamic, creative and innovative
Excellent rapport building, interpersonal and team-building skills, and able to manage relationships with stakeholders
Capacity to plan, organize and deliver results; and
Commitment to CARE's vision and mission.
IV. Contacts/Key Relationships
The incumbent is expected to collaborate with program team at the Country Office, Partners, and all CARE Staff.
V. Working Conditions and Level of Travel Required
The position is based in Islamabad, and entails travelling to different parts of Pakistan.
CARE International in Pakistan is an equal opportunity employer; only individuals who are shortlisted will be contacted for an interview. CARE has a zero-tolerance approach toward sexual harassment, exploitation and abuse, and child abuse.
Note: Individuals can apply using Brightspyre or send their resumes directly to [email protected] clearly mentioning the position title in the subject line of the email, before the stated deadline.