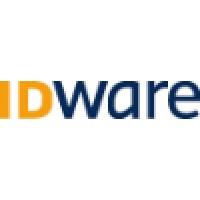 ID-Ware
Quality Assurance Engineer
ID-Ware
3965 views
Posted date
10th December, 2021
Last date to apply
30th June, 2022
Category
Software Development
JOB DESCRIPTION
Quality Assurance Engineer
· Education Background
Bachelor's/ master's degree in Computer and software related field
· Work Experience:
2+ years of experience in related field.
· Job Duties/Requirements
Minimum of 2+ years of relevant testing experience in quality Assurance. Sound Knowledge of Software Testing Life Cycle.
Identify key KPIs for product quality.
Testing of desktop applications which are integrated with hardware, especially printers and encoders
Sound knowledge of Test Automation.
Hands on experience in Selenium, Katalon, Jmeter, Appium, Load Runner, Ranorex and Lambda. Plan and prepare test scripts to run them in automated environment.
Prepare and present reports and metrics to Senior Management Test current products and identifying deficiencies.
Suggest solutions to identified product problems.
Test products according to functional and non-functional requirements using software testing life cycle.
Planning, designing and execution of Tests with a conclusion of Test report. Testing of products in integration system and acceptance level.
Investigate product quality to make improvements to achieve better customer satisfaction. Plan, create and manage the overall test execution.
Collaborate with the Product Development team to ensure test driven approach of testing. Identify quality assurance process bottleneck and suggest actions for improvement.
Oversee continuous improvement projects. Collect quality data.
· Skills
2+ years of experience as a Quality Assurance Engineer. Experience with coding using JAVA, Python, XML. Sound knowledge of Automation Testing Tools.
Experience with Eclipse, Visual Studio, Selenium, Cucumber, Appium, LoadRunner and Jmeter. Experience with writing and running scripts in JAVA or Python.
Knowledge about Cross Site Scripting, OWASP, SQL Injection and Secure Connection. Experience with Linux Kali and Burp suit.
Experience with a variety of different testing techniques such as UI Testing, Automated Testing, Test Driven Development Strategies and other.
Experience with software QA tools and processes. Knowledgeable about JIRA.
A sense of ownership and pride in your performance and its impact on the company's success. Critical thinker and problem-solving skills.
Team player.
Good time-management skills.
Great interpersonal and communication skills. Team player, solution oriented and open minded.
Good English language skills, German language skills are welcome but not necessary.
· What do we offer?
A career-oriented position in a rapidly growing company
Opportunity to work with multinational clients in an international environment Be a part of an international team
Flexible working hours in a healthy environment
Opportunities to further develop your skills by participating in company sponsored internal or external technical courses