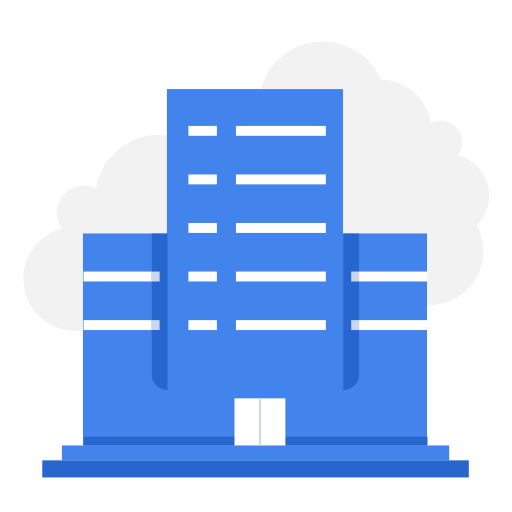 Confidential
Manager Finance and Operations
Apply Now
Confidential
1609 views
Share with:
Posted date
13th July, 2021
Last date to apply
25th July, 2021
Country
Pakistan
Locations
Islamabad
Job Category
Accounting/Auditing
Salary
149,625 plus other benefits
Job Type
Full Time
Positions
1
Experience
8 Years - 10 Years
Job Description:
JOB DESCRIPTION
Job Title: Manager Finance & Operations
Location: Islamabad
Department: Finance & Operations
Grade & Salary: PKR 149,625 plus other benefits
Contract Length: 1 year extendable
Responsible to: Country Director, Global Business partner
Responsible for: Finance, HR & Admin, Procurement & Logistics
JOB PURPOSE
As a key member of the Senior Management Team, the Manager Finance & Operations shares in the overall responsibility for the direction and coordination of the Country Office (CO). Post holder will ensure the provision of sound, relevant and timely support relating to Finance, HR, Admin, IT, Procurement and Security needs to staff in both emergencies and development programming contexts.
The position holder also plays a key role in effectively supporting program activities in line with the annual and country strategic plans. The position holder will ensure that operations staff have clearly defined objectives and understand their responsibilities. Establish result-based system and follow up. The post holder will be responsible for ensuring compliance with Organization global standards, policies and practices. The position also plays a key role in effectively supporting program implementation activities in line with the annual and program strategic plans.
KEY AREAS OF ACCOUNTABILITY:
As a member of the Senior Management Team (SMT), contribute to:
Supporting the development of an organisational culture that reflects our values, promotes accountability and high performance and frees up our people to deliver outstanding results for the communities

Ensures Pakistan Country Office complies with Organization policies and procedures outlined as per the organizational standards.

Support establishment of protocols, incentives and coordination, to ensure clarity and efficiency in how each team will work together within Pakistan

Interpret review and maintain policies and procedures and recommend changes as required

Support country office SMT in localization process of Pakistan Program

Support country office SMT in the registration process with MoI & EAD.
Finance Management
Responsible for the overall Finance function, ensuring compliance with and donor accounting and financial reporting requirements

Ensure that all required of financial management policies, systems, procedures and standard forms are in place Ensure that all procurements, payments and other transactions are in line with organization's financial guidance, rules and regulations for procurement, accounting and reporting.

Maintain up to date and accurate financial record.

Reviewing monthly and quarterly budgetary variance, making adjustments in the budget and creating grant funding source reports to match the financial activities. Review of the financial reports from partner organizations and identify errors and gaps if any and ensure accuracy in the consolidated financial report to according to donor requirements.

Supervise of Project partner level finance team or project/field accountant(s) in the payment of government taxes deducted from various sources including staff, suppliers, etc. in consultation with tax consultant.

Supervise Grants compliance and ensure development, review and finalization of all project budgets and/or amendments, ensuring that these are in compliance with donor requirements, agency's internal financial guidelines, requirements of the , and consistent with INGO programming principles and the Country Program Strategy Plan.

With the Grants Compliance unit review contracts negotiations, Consultancy Agreements, and provide guidance to strengthen budgeting and budget monitoring; and provide training to Program managers and Finance & Administrative staff.

With key members of the support team visit organization Pakistan sub offices on regular basis and provide training and technical assistance in the area of Finance, HR, admin and procurement management

Ensure to maintain all type of legal compliances of gratuity Fund and provident fund

To liaise with Auditors (internal and external) ensuring that any recommendations and changes are fully implemented.

Ensure compliance with country statutory and other financial obligations such as tax, levies and statutory returns
Procurement & IT:
Ensures support to Procurement department to ensure logistic support to programs is timely and efficient, cultivates a solutions-oriented approach to ensure compliance with all organization logistics policies and procedures, coordinating trainings for program managers to build their knowledge and comfort with procurement best practices

Support to Procurement department for daily managerial oversight of the procurement/logistics function and the provision of procurement/logistics support to all offices

Ensure provision of high-quality logistical support to guests, visitors including partner organisations involved in organization activities

Supports the development, implementation and compliance with the country office logistics/procurement manual, and liases with the regional office as needed for technical support and assistance

Provides supervision and support to the management of organization assets, including effective management of asset register and disposition of any unused/unneeded assets

Ensure sophisticated, efficient, cost effective Information Technology Systems are in place which is also in compliance with organization HO requirements
HR, Administration & Security Management
Effective administrative support to the department of Human Resources function, to ensure that effective advice and support are provided to staff on interpretation and application of policies and procedures and on other HR related matters

Support HR Department in appropriate recruitment, retention and succession of staff including the design and implementation of compensation and performance management systems relevant for both development and emergencies, and career development for staff.

Ensure the provision of effective administrative support to Functional lead of admin, fleet and security.

Provides support to department Lead to ensure effective fleet management, ensuring we use our resources effectively and efficiently

Actively support the development of Safety and Security practices and processes. Ensuring compliance to all organization Safety and Security policies.

Support in Security management that organization in Pakistan has strong and effective safety and security procedures in place.

Ensure appropriate support in Security that the procedures are compliant organization global safety and security procedures and policies.

Be ready to provide close support to the department of security to handle safety and security crises.

Support in Security to develop a joint safety and security plan for the country with the involvement of the key staff members i.e. SMT.

Support to review security procedures (SOPs) for all field operations
SAFEGUARDING RESPONSIBILITIES
Preventing harm and abuse from our people, operations and programmes to anyone that encounters our work;

Report all safeguarding incidents they see, hear, hear about or suspect, using our internal reporting mechanism;

Complying with all safeguarding framework policies and practices

Completing mandatory training courses relating to our safeguarding policy framework and comply with HR vetting procedures.

Reducing the risk of harm and abuse in the field;

Involving communities in the design of programmes and complaint response mechanisms, be responsible for implementation and review;

Attending specialist field training on safeguarding as required;

Maintaining maps of support services for survivors;

Receiving and responding to complainants/survivors and ensuring that no further harm is done, following a survivor-centred approach, using the principles of psychological first aid, and signposting to relevant local services as needed

Reporting all safeguarding incidents, they become aware of
Experience & Skills:
Ideally someone who has strong knowledge/experience of Finance & Operations, security.

MBA Finance, ACCA/CA/CPA along with additional Diploma in Management or equivalent

10+ years of relevant work experience of which at least five overseeing complex multi grant support programs

A can do attitude with a commitment to effective service provision for core country program

Highly developed interpersonal and communication skills including influencing, negotiation and coaching

Strong results orientation, with the ability to challenge existing mindsets

Ability to present complex information in a succinct and compelling manner

Ability to plan and organise a substantial workload that includes complex, diverse tasks and

Strong interpersonal skills with the ability to demonstrate skills in leading a multi- team through a period of change

Leadership skills, including the ability to supervise and motivate qualified professional staff with strong personal value systems

Analytical, decision making and strategic planning skills and the ability to handle multiple priorities

Ability to coach, mentor, delegate appropriately and provide developmental guidance to supervised staff

Team building skills

Competent level skills in core IT applications, particularly MS Office

A commitment to the values and principles of organization
Our Values
we work hard to achieve our goals together as a team with a clear shared purpose. Everyone who works at the organization shares our values and are committed to behaviours that demonstrate and support them.

Our values inform how we work together:
| | |
| --- | --- |
| Inclusive | We respect people, value diversity and are committed to equality. |
| Impact | We value and recognise the contribution of our staff and network members as we put older people at the centre of everything we do. |
| Partners | We work alongside network members and others to increase reach, influence and impact. We are committed to a culture of collaboration and building positive relationships. |
| Learning | We are passionate about learning, accountable and work together to find creative solutions |
Equal Opportunities:
We committed to creating an inclusive working environment, promoting and providing equal opportunities and respecting diversity in employment. We welcome applications from all suitably qualified individuals regardless of their age, disability, gender reassignment, marriage and civil partnership, pregnancy and maternity, race, religion or belief, sex and sexual orientation. We encourage and facilitate a flexible working environment.
Safeguarding:
Everyone has a role in creating and sustaining a safe and respectful working environment, where no one comes to any harm or is maltreated. At International organization we take our responsibilities very seriously and will take action against wrongdoing. We will do everything we can to ensure that we do not engage people that pose a safeguarding risk and will undertake criminal record checks as required.