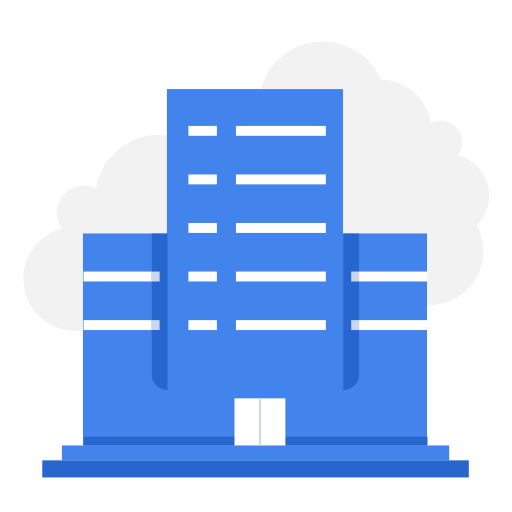 Chemonics International Inc. SMEA
STTA - Amazon Readiness for SMEs
Chemonics International Inc. SMEA
1198 views
Posted date
7th July, 2021
Last date to apply
25th July, 2021
Country
Pakistan
Locations
Islamabad
Category
Community Development
Type
Consultant
Positions
1
Status
Closed
Chemonics International Inc.
USAID Small & Medium Enterprise Activity
Training of SMEs aspiring to get enlisted and sell on Amazon
Scope of Work Summary:
The USAID Small and Medium Enterprise Activity (SMEA) requires the services of a trainer/consultant to conduct (at least 3) training sessions for SMEs (75) on:
- Understanding the registration and enlistment requirements of Amazon and all associated costs
- Key aspects to consider while selling on Amazon and how to plan for product selection, pricing, SEO, logistics and labeling requirements
1. Position Title & Department:
Consultant for "Amazon Readiness for SMEs"
2. General Summary:
Chemonics International is implementing USAID Small and Medium Enterprise Activity (SMEA), which is project that is aimed at improvement of financial and operating performance of small and medium enterprises (SMEs) in Pakistan in selected high-performing industrial, manufacturing and services sectors. USAID Small and Medium Enterprise Activity (SMEA)'s development hypothesis is that SME-led economic growth will result in poverty reduction, job creation, and entrepreneurship development contributing to increased GDP. SMEA is working on increasing incomes and employment in project-assisted economic sectors and improve the enabling environment for private sector led growth in Pakistan. To date, the project has supported more than 2000 MSMEs across the country through provision of trainings, business development services and grants.
The CE component has been working on increasing competitiveness of SME enterprises in targeted sectors by linking SMEs with business development services (BDS) to improve their competitiveness at national and international level. So far, the project has supported more than 2,000 MSMEs across Pakistan through various business development and capacity building services in all targeted sectors and women led businesses. Business development services (BDS) are defined as a range of services (financial and non-financial) designed to assist SMEs to operate efficiently and grow their businesses with the aim of contributing to economic growth, employment generation and poverty alleviation. The support provided to SMEs through BD services is primarily aimed at skills transfer, design and development or business advice, access to technology and access to markets. Business development services providers (BDSP) are catalysts for business growth as there is limited time and opportunity for an entrepreneur to learn and apply a wide variety of processes and system on their own.
Pakistan has, very recently, been approved as one of the sellers on one of the largest global E-commerce platforms, Amazon. Within the country, Pakistan has experienced its own boom in E-commerce especially during the coronavirus pandemic as social distancing and limited mobility has encouraged online purchasing. From 1.5 million e-commerce transitions in December 2018, December 2020 saw 5.6 million e-commerce transactions being completed. However, international e-commerce has been limited and largely undocumented as sellers register offshore companies and source products from other countries. With the listing of Pakistan as a seller on Amazon, this can be a great opportunity for Pakistani small and medium enterprises but also presents certain challenges that need to be addressed with the help of key ecosystem players.
Therefore, SMEA requires the services of a trainer to impart knowledge to SMEs to understand the requirements of selling on Amazon, its associated costs and how to start selling on the E-commerce platform and improve profitability by entering this new market. The required trainer should have practical experience of selling on Amazon or should have worked on Amazon enablement for SMEs and should have knowledge of the aspects listed in the specific tasks section below.
3. Objective of Consultancy:
SMEA wants to conduct (at least three) trainings for SMEs (75) on the following proposed topics:
Amazon Registration
Registration requirements

Documentation

Approved/allowable product categories and limitations

Time duration and cost
Selling on Amazon
Preferred product categories

Selecting your product line

Gauging demand

Competitor Analysis

Pricing

SEO

Product descriptions and specifications requirements

Managing Logistics (with associated costs)

Warehousing and storage (with associated costs)
Ideally, the trainings will be conducted physically for 8-16 hours over 1 or 2 days. However, depending on the Covid-19 situation and restrictions on public gatherings, the trainings might be conducted online. If government restrictions are lifted and physical gatherings are allowed, then trainings may be conducted in Islamabad, Lahore and Karachi as per requirement from USAID SMEA.
Training 1 - Islamabad

Training 2 - Lahore

Training 3 - Karachi

Amazon Readiness and Selling for SMEs

8-16 hours physical events

OR

4 hours per day spread over 2 days

8-16 hours physical events

OR

4 hours per day spread over 2 days

8-16 hours physical events

OR

4 hours per day spread over 2 days
4. Duties and responsibilities:
Consultant/ trainer will be required to develop/customize the training modules as per the requirements and conduct training sessions at various locations proposed by technical teams.
For the above-mentioned outputs, SMEA will require the services of the following:
- One consultant/ trainer to design and conduct trainings on Amazon Registration, Readiness and Selling
All the activities performed by the trainer/consultant must be in line with the awarded contract and scope of work. The trainer/consultant will perform the activity by keeping in view the business protocols/scope and quality parameters defined in the contract as per Chemonics policies. The trainer/consultant will be responsible to produce and submit all deliverables with supporting documents mentioned in deliverables schedule.
5. Specific Tasks of the Trainers:
Meet with SMEA, Competitiveness Enhancement Lead and other team members to understand the specific requirements of the scope of work and the project as a whole.

Study and understand the project background, approach and objectives and review other relevant studies/ material

Assist the sector teams and work with relevant stakeholders to identify potential groups of trainees (members or Chambers, Associations or others)

Develop/ customize training modules as per the requirements listed above and share with SMEA team to solicit feedback and get approval. The trainer may suggest handouts, brochures or handbooks (as required).

The trainer for Amazon Readiness and Selling will be required to conduct a training spread over two days for four hours per day
6. Job Qualifications
Position

Person Specifications

Amazon Readiness trainers

Sixteen years of education in business administration, ICT or related field

At least 3 years of experience either selling on Amazon or similar global E-commerce platform or experience in helping SMEs sell on Amazon either individually or through a company is mandatory

Experience in conducting trainings preferred

Awareness of the requirements of selling on Amazon

Experience of working with donor projects in the SME space will be preferred

Excellent written and verbal communication skills

Excellent presentation skills
7. Duty Station:
Consultant should be available to work with the SMEA team out of SMEA's Islamabad office and will be required to conduct other meetings and trainings in Islamabad, Lahore and Karachi or online as per government recommended SOP's and advice from USAID SMEA. The costs of travelling and accommodation (if any) will be paid according to the standard Chemonics policy.
8. Reporting:
The consultants will report to the Component Lead for Competitiveness Enhancement or any other designated staff, and will work closely with other members of the Competitiveness Enhancement team.
9. Duration of the Assignment:
This assignment is planned to take place as per a start date of on or around August 2, 2021 and end date of on or around December 31st, 2021, up to a total of 15 days level of effort (LOE)[1].
10. Deliverables:
The following are the key deliverables and their associated deadlines. The timeline for the LOE assigned for each activity as mentioned in the following table will be discussed and agreed with the technical team and the consultants.
| | | |
| --- | --- | --- |
| No. | Activity / Deliverable | LOE Required |
| 1 | Discussion with SMEA team | 1 Day |
| 2 | Review of project documentation | 1 Day |
| 3 | Preparation of training module, meetings with industry contacts, and approval of content from SMEA | 4 Days |
| 4 | Training session 1 – Islamabad | 2 Days |
| 5 | Training session 2 – Lahore | 2 Days |
| 6 | Training session 3 – Karachi | 2 Days |
| 7 | Final Report with recommendations on follow on initiatives, BDS support and trainings | 3 Days |
| | Total | 15 Days |
---
[1] Based on the uptake and demand, the training might possibly be replicated in other cities or for more sessions within the same cities in which case, an LOE extension request will be submitted with the same scope; but with additional MSMEs trained.
Apply By:
Application process:
Please send electronic submissions of your CV with cover letter when you apply to [email protected] by July 25, 2021. Please include the position you are applying for in the subject line. Applications without these items may not be considered. No telephone inquiries, please. Finalists will be contacted.
Chemonics is an equal opportunity employer and does not discriminate in its selection and employment practices on the basis of race, color, religion, sex, national origin, political affiliation, sexual orientation, gender identity, marital status, disability, genetic information, age, membership in an employee organization, or other non-merit factors.