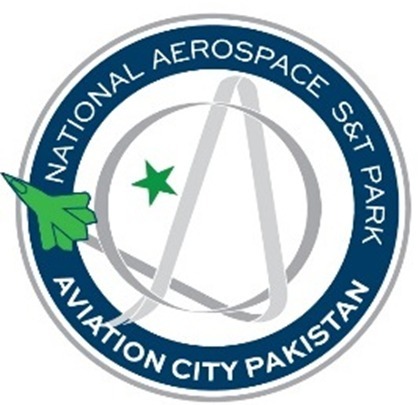 National Aerospace Science and Technology Park (Aviation City Pakistan)
Senior Design Engineer (Mech)
National Aerospace Science and Technology Park (Aviation City Pakistan)
2961 views
Posted date
25th August, 2021
Last date to apply
15th September, 2021
Country
Pakistan
Locations
ISB
Category
Engineering
Status
Closed
ROLE AND RESPONSIBILITIES
The main role of the engineer will be to design complex CAD models and perform analysis on the designed
systems using latest CFD & Structural analysis tools. The engineer will be responsible for:
Apply engineering fundamentals to practical problems solving involving design and fabrication

Use advanced analysis tools and methods to solve complex technical problems(e.g. 3‐D Modeling and

Design, Computational Fluid Dynamics and Finite Element Analysis)

Occasionally contact outside supplies related to design activities

Creation of technical and detailed design drawings using CAD softwares

Technical writing in support of design inputs and design outputs Design and manufacture of new devices, systems, and systems in the field of electrical engineering and electronics (using 3D printers)
QUALIFICATIONS AND EDUCATION REQUIREMENTS
Bachelors in Mechanical / Mechatronics Engineering with a minimum CGPA of 3.0 from reputed inland / foreign institute.
PREFERRED SKILLS
Ability to prepare and present mechanical designs at design reviews

Specialty in creating 2D drawings to allow manufacture or purchase

Specialty in generating Assembly drawings and bills of materials

Ability to Lead Projects and support junior design engineers

Specialty in workshop technology including 4 axis CNC Lathe & Milling Machine

Advanced Knowledge of Material Sciences and Structural & Fluid Mechanics

Simulations on Complex Mechanical Designs using Advanced CFD and FEA Tools Such as Ansys, ABAQUS

Interpret Technical Reports on Complex Mechanical Designs

Project management and multi‐tasking ability
PREVIOUS EXPERIENCE
2‐5 Years in the field of CAD designing, CFD & Structural Analysis and 3D printing
Demonstrated, Strong Mechanical Aptitude
ADDITIONAL NOTES
The hired engineer will undergo a 2‐3 month training period during which the engineer will be on probation. The final appointment will be confirmed after completion of the training period.

Pakistani Diaspora is highly encouraged to apply.

All jobs are Contractual (with Career Track option)
Requirements
---
Requires you to add CNIC Number.
Related
---