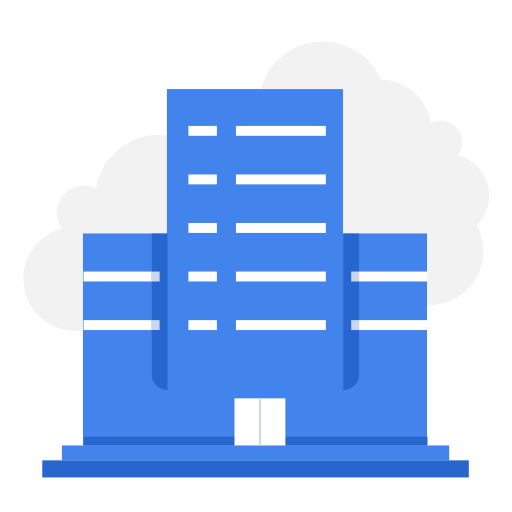 Chemonics International Inc. SMEA
Policy Analyst (Long Term)
Chemonics International Inc. SMEA
1129 views
Share with:
Posted date
8th June, 2021
Last date to apply
20th June, 2021
Country
Pakistan
Locations
Islamabad
Job Category
Community Development
Job Type
Full Time
Positions
1
Job Description:
USAID Small and Medium Enterprise Activity (SMEA) Contract Number AID-391-C-17-00003. SMEA's development hypothesis is that SME-led economic growth will result in poverty reduction, job creation, and entrepreneurship development contributing to increased GDP. SMEA will increase incomes and employment in project-assisted economic sectors and improve the enabling environment for private sector led growth in Pakistan. This activity will contribute to achieving USAID/Pakistan's "Development Objective: "Improving economic status of focus populations." SMEA will achieve the following objectives and sub-objectives:
Objective 1: Improved Business Enabling Environment (BEE)

Improved Government of Pakistan (GOP) ability to develop and implement reforms of policies, laws and regulations

Strengthened private sector and civil society engagement in policy-making

Objective 2: Improved economic performance of focus enterprises

Improved economic performance in select sectors

Improved technological readiness and innovation

Increased access to markets

Increased access to finance

Enabled women SMEs run profitable business
Sub-objective 3.2.2B: Improved technological readiness and innovations (Pakistan Challenge Fund for Technology and Innovation)

Technical assistance to ICT firms to develop and market new technologies to enhance competitiveness in selected sectors

Creation and diffusion of innovative, sustainable, and scalable ICT and business solutions to improve the competitiveness of Pakistani SMEs

Collaboration between industry and academia addressing supply side constraints in terms of trained labor

Commercialization of ICT research

Increased technology literacy
Position Classification. Long-Term Local Professional Staff
Estimated Duration of Assignment. Duration of SMEA contract.
Duty Post: The position will be based in Islamabad, Pakistan.
Ultimate Authority and Chain of Command. Ultimate day to day field supervision and authority for all project personnel and all aspects of project activities rests with the Chief of Party or his/her designee, and in the Chemonics home office, with the project management unit (PMU) Director. The individual holding this position shall take no managerial or technical direction from any individual who is not formally employed in the chain of command between the individual and the Chief of Party, the Chief of Party's designee, or the PMU Director.
Reporting Responsibilities. For all routine responsibilities and duties, either directly or indirectly related to this position description, the individual holding this position shall report directly to, and be supervised by, the BEE Deputy Component Lead.
Position Objective and Specific Tasks:
A. Position Objective. Policy changes are necessary in order to foster a positive enabling environment for a large number of SMEs to access and engage in the financial sector in Pakistan. SMEA will support improvement in the business-enabling environment for SMEs to access and engage in the financial sector in Pakistan. SMEA will support improvement in the business-enabling environment for SMEs by working with counterparts to reduce policy, legal and regulatory barriers and, build the capacity of the institutions key to SME-led growth in Pakistan. The project will take a three-pronged approach to achieve this objective. It will focus on: i) key areas that improve the enabling environment for SME growth across Pakistan's economy; ii) strengthen and support the legal, policy, regulatory and institutional reform processes pertaining to the sectors selected under SMEA; and iii) capitalize on USG on-going/past efforts and programs supported by other donors.
The Policy Analyst will support the BEE team in successful implementation of all tasks pertaining to the BEE work plan and achievement of project objectives (including but not limited to routine reporting, operational, managerial, and technical). The Policy Analyst will also support the Senior Policy Advisor/Regional Program Manager in activity coordination across the BEE and Competitiveness Enhancement (CE), components at the provincial level. The individual will also be required to support fellow project colleagues in the successful implementation of all aspects of the project's work plan and achievement of the project objective, as and when directed by the BEE Deputy Lead.
The Policy Analyst will particularly be responsible for managing SMEA SME Core Group consisting of private sector industry champions and leaders from within the chambers of commerce and industry, specific trade associations, policy makers from the federal and provincial governments, technical service providers, and academia to inform activities, obtain feedback on the work plan and help mitigate any obstacles during implementation. /S/he will be organizing and managing the Core Group periodic meetings and develop meeting highlights for wider circulation within SMEA and USAID.
B. Specific Tasks. As directed by the supervisor for this position, or by the Chief of Party or the Chief of Party's designee, the individual holding this position shall perform and support the performance of the following specific tasks:
Effectively liaise with senior project management, the USAID SMEA PMU, and other divisions of Chemonics on all aspects of the USAID SMEA Project work plan implementation;

Develop and implement the strategic direction, work plan, and resource (technical assistance, training, commodity, and other) allocations necessary for the timely and successful completion of the USAID SMEA Project work plan tasks and the achievement of component goals and objectives;

Ensure that the scheduling, budgeting, technical, and documentary attributes of component actions and related data are fully up to date in the USAID SMEA Project work plan, including but not limited to updates no less frequently than weekly;

Ensure that all scopes of work and other project documentation are compliant with Chemonics and the USAID SMEA Project policies, consistent with achieving the overall component goals and objectives, and up to date in the project work plan;

Ensure that the technical work of all local and expatriate consultants fielded under the component and ensure that all end-of-assignment deliverables and other consultant and subcontractor performance results are a) consistent with and compliant with the consultant's scope of work, b) are of high technical quality and good overall readability, and c) are acceptable to USAID and other component counterparts and beneficiaries;

Provide overall component-related technical and managerial guidance for the solicitation, evaluation, selection, award, and disbursement of any procurements and grants that may be undertaken as actions in the SMEA Project work plan, including compliance with the USAID SMEA Project grants manual and procurement manual criteria and processes;

Ensure that all necessary routine and ad hoc reporting on BEE component activities provides a timely, high quality, and accurate reflection of the component's progress toward its goals and objectives and are acceptable to the Senior Management and USAID;

Ensure close inter-component and inter-office collaboration with the other SMEA Project components and sub-components, and promote close collaboration with the support teams; operations, procurement, and monitoring and evaluation. Ensure timely and successful implementation of the BEE work plan;

Work with private sector and government stakeholders and with project colleagues to ensure optimal design and implementation of the BEE work plan;

Regularly conduct research, policy analyses for SMEA on economic issues, especially related to SMEs, business environment, ease of doing business, etc. as required and assigned by the Deputy Lead, in order to help design BEE interventions.

Analyze the environment in which reforms are to be initiated and propose mitigation and promotional measures.

Develop a framework for analyzing existing policy; suggest reforms and regulatory changes required.

Develop a monitoring framework for such reforms.

Propose an advocacy plan for reform acceptance.

Analyze reform-based constraints to female position creation and entrepreneurship;

Develop gender opportunity strategy to ameliorate reform-based constraints;

Integrate gender equity into all aspects of component activity.

Maintain and manage BEE component periodic updates on progress of activities (weekly, bi-weekly, quarterly, annually).

Design technical briefs, policy briefs, write-ups, activity plans, budget sheets, and concept notes as assigned by the BEE Deputy Lead.

Manage BEE targets for the project and report on progress of indicators. The Policy Analyst will be required to closely coordinate with the M&E team for provision of supporting documents for verification.

Conduct outreach activities to launch and garner support for SMEA reform efforts. In particular, participate in and conduct meetings (with government and other private and public sector entities) with BEE team, at various stages of the reforms implementation.

Undertake necessary travel to various regions of Pakistan in order to map out BEE interventions relevant to the overall scope of SMEA through primary and secondary research. In particular, identify opportunities for economic reforms in KP and the Newly Merged Districts (Former FATA) and Balochistan.

Provide all necessary operational support to BEE for organizing events, meetings, workshops, and policy dialogues, and prepare resource material (presentations, handouts, record notes, etc.) as required.

Perform any other ad hoc task as assigned by the BEE Deputy Lead.

Coordinate between the BEE and CE component, identifying areas of collaboration and synchronization between the two components.

Identify the gaps of targeted sectors under the CE component with respect to policy/ regulatory environment and institutional capacity.

All component actions and activities as may be added to the USAID SMEA Project work plan from time to time.
Educational Requirements and Qualifications. The individual holding this position shall possess the following:
A. Educational Requirements.
A Master's degree or higher in Economics, Business or related field is required. Master's in Development Economics / Public Policy from a University of repute is preferred.
B. Qualifications.
At least 3 years of experience in planning, designing, execution and monitoring of Business Enabling Environment related interventions in government sector or donor agencies including the following:

Experience in planning and implementing technical assistance for policy/ regulatory reform and institutional capacity building in a variety of sectors;

Experience of working with the government on policy and planning, and economic reforms is preferred;

Prior experience of working with USAID or other donor projects is preferred;

Background in strategic planning and financial management will be helpful;

Active coordination and strong inter personal skills required to liaison with various public and private sector entities

Ability to perform successfully as a member of multiple project-related teams;

Demonstrated successful interpersonal skills, with demonstrated ability to interact with public sector entities;

Excellent communications and writing ability in English;

Fluency in both English and Urdu required

Females are strongly encouraged to apply.
Apply By:
Application Instructions:
Please send electronic submissions of your CV with cover letter when you apply to [email protected] by June 20, 2021. Please include the position you are applying for in the subject line. Applications without these items may not be considered. No telephone inquiries, please. Finalists will be contacted.
Chemonics is an equal opportunity employer and does not discriminate in its selection and employment practices on the basis of race, color, religion, sex, national origin, political affiliation, sexual orientation, gender identity, marital status, disability, genetic information, age, membership in an employee organization, or other non-merit factors.