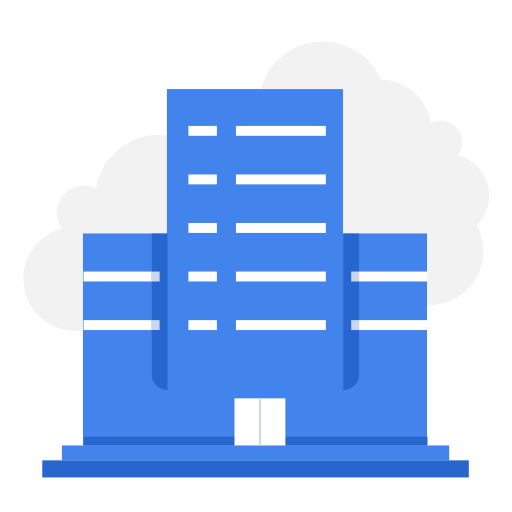 United States Pharmacopeial Convention
Quality Assurance & National Medicine Policy Consultant
Apply Now
United States Pharmacopeial Convention
786 views
Share with:
Posted date
8th June, 2021
Last date to apply
21st June, 2021
Country
Pakistan
Locations
Islamabad
Job Category
INGO
Job Type
Consultant
Positions
1
Job Description:
ABOUT US
The U.S. Pharmacopeial Convention (USP) is a scientific nonprofit organization that sets standards for the identity, strength, quality, and purity of medicines, food ingredients, and dietary supplements manufactured, distributed, and consumed worldwide. USP's drug standards are enforceable in the United States by the Food and Drug Administration, and these standards are used in more than 140 countries. USP's focus on global public health extends to lower and middle-income countries with work in over 20 countries through donor-funded programs. Our programs are focused on building the capacity of regulatory authorities and manufacturers in ensuring patient access to quality-assured essential medicines by providing: 1) Technical assistance to manufacturers to increase the supply of quality-assured priority medicines for malaria, HIV/AIDS, tuberculosis (TB), neglected tropical diseases (NTDs), and maternal, newborn, and child health (MNCH) products; and 2) capacity-building activities to regulatory authorities to fulfill their function in ensuring the supply of quality-assured medical products.
PQM+
The U.S. Pharmacopeial Convention (USP) is a scientific nonprofit organization that sets standards for the identity, strength, quality, and purity of medicines, and dietary supplements manufactured, distributed, and consumed worldwide. In Pakistan, Promoting the Quality of Medicines Plus (PQM+) Program is a Cooperative Agreement between the United States Agency for International Development (USAID) and USP. This cooperative relationship supports the Drug Regulatory Authority of Pakistan (DRAP) for regulatory reforms, quality assurance systems, and strengthening the quality control laboratories in Pakistan. Moreover, PQM+ also provides technical capacity building in close coordination with DRAP and provincial health authorities.
ACTIVITY OBJECTIVE
PQM+ plans to hire the services of a Pharmaceutical Policy and Quality Assurance consultant. The consultant should have extensive experience in the development of pharmaceutical policy. The consultant will conduct analysis and oversee efforts to elevate the pharmaceutical policy and quality assurance agenda in Pakistan. Consultant will play a lead role in driving the development of policy positions and strategies related to antimicrobial medicine quality. This highly visible role requires extensive collaboration across government ministries, the Drug Regulatory Authority of Pakistan (DRAP), and pharmaceutical companies.
Conduct a scientific review of data on the quality of medical products, including antimicrobials based on draft national medicines policy (NMP)
Present findings to a consultative group of pharmaceutical scientists and other stakeholders
Facilitate engagement around the quality of medical products (including antimicrobials) among relevant sectors
Develop and propose guidelines for implementation of quality assurance components of the NMP
Assist in drafting annual monitoring and evaluation (M&E) plan for NMP implementation
Develops and implements coordination and collaboration mechanism within the federal and provincial bodies other partners on medical product quality aspects of NMP
Develops and disseminates findings from national situational analysis of medicines quality in health
Work closely with the country team to support the development and deployment of strategies in pharmaceutical sector policy
Hold Consultative Meetings with stakeholders
MANDATORY DELIVERABLES
Desk review of scientific evidence and experiential data on the implementation of strategies related to medical product quality assurance, with special emphasis on priorities identified in the National Action Plan on AMR-Pakistan
Develop drat NMP implementation plan with an M&E plan focusing on quality assurance of medical products
Organize Consultative workshop on the draft implementation plan
Draft quality assurance guidelines related to the NMP, including antimicrobial quality.
Draft quality assurance steps/SOPs & guidelines for supply chain up to health facility/distribution and pharmacy.
MINIMUM REQUIREMENTS
Preferably Ph.D. or master's degree in pharmaceutical sciences, or equivalent discipline is required
Minimum of 10 + years of experience in quality assurance/quality
Having experience and a good understanding of antimicrobial quality
Ability to provide strategic counsel, often under pressure, to senior leaders on policy and government affairs.
Proven contact network, involvement, and success in influencing the development of legislation and/or regulatory policy.
Proven ability to understand and clearly communicate complex and technical topics simply and succinctly.
The successful candidate will have strong analytical, written, presentation, and communication skills in English, as well as a comprehensive understanding of the policy process in Pakistan.
A track record of successful development of policy or regulatory strategies within the pharmaceutical sector.
Strong written (especially technical writing) and oral communication skills
Willingness to travel at least 30% of the time.
PERIOD OF PERFORMANCE
The scope of the work defined herein should be implemented before 30th September 2021. The assignment will be required 35 Working Days Level of Effort (LOE).
GEOGRAPHIC AREA
The selected individual will work in consultation with the USP Pakistan
REPORTING
Selected individuals will report to the PQM+ Chief of Party.
EVALUATION CRITERIA
Previous Experience - 30%
Qualification and Education - 40%
Financial Proposal- 30%
IMPORTANT NOTE
The Consultant is required to have the aforementioned professional and technical qualifications. Only the applicants who hold these qualifications will be shortlisted and contacted.
Please send CV/Profile, 3-References, and Daily Rate by downloading the following ANNEX – D (Template):
https://drive.google.com/file/d/1SNQftPHB25vpRZTcznnsDrFRB8d2r7d1/view?usp=sharing
The Quoted Per Day Rate should be inclusive of all applicable taxes, traveling and any other associated costs.
Kindly send all Technical and Financial Proposals to ATTN: USP Pakistan Procurement at [email protected] before the closing date (June 21st, 2021). When submitting your application, write "QA & Pharma Policy Consultant" in the email Subject Line.