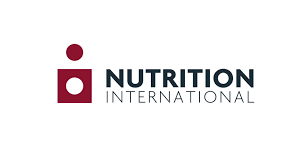 Nutrition International (NI)
Nutrition International (NI)
1077 views
Posted date
4th June, 2021
Last date to apply
18th June, 2021
Category
Legal
Status
Closed
1.0 Scope
Nutrition International has been working in Pakistan since 2001 to improve the health of people in need, especially women and children, through better nutrition. Working in partnership with national and provincial government, Nutrition International focuses on improving access to much needed micronutrients for the most disadvantaged through existing health systems.
Large Scale Food Fortification (LSFF) is one of the most cost-effective and successfully proven interventions to reduce micronutrient deficiencies and associated health risks. Nutrition International (NI) works across Pakistan to support establishment and strengthening of enabling environment for the introduction and implementation of staple foods fortification at national and provincial levels. Under the UK Government's Foreign, Commonwealth & Development Office (FCDO) funded Food Fortification Program (FFP), the capacity of oil producers and government regulatory bodies has been improved to ensure adequate edible oil fortification and improved QAQC as a result of which most Pakistanis can now access oil that is adequately fortified with Vitamins A and D.
As internal quality assurance and external regulatory monitoring is key to the success of food fortification programs, the FFP established around 30 iCheck cluster labs at mills to implement internal quality assurance to check for adequacy of fortification by the cluster mills. These iChecks are being used to quantitatively check the adequacy of vitamin A fortification at the production levels.
Please find details in attached file.
Apply By:
Submission of Proposals
The Closing Date for submission of proposals is on or before Friday, June 18, 2021 by 17:00 HRS, PST. Late or incomplete quotations will not be considered. The Technical and Financial Proposals must be submitted by e-mail in English at the following Email address: [email protected]intl.org with the reference of "RFP No. 10-2169" in the subject line.