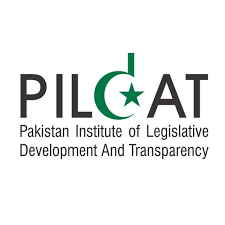 PILDAT
Monitoring and Evaluation Officer
4065 views
Posted date
8th November, 2023
Last date to apply
23rd November, 2023
Country
Pakistan
Locations
Lahore
Category
Monitoring & Evaluation
Status
Closed
Hiring Now: Monitoring and Evaluation Officer at PILDAT
Are you an adept person looking for a new challenge? Join us at PILDAT and become a part of our innovative team, dedicated to driving impactful projects!
Position: Monitoring and Evaluation Officer
Location: Lahore, Pakistan
Functions required for the position:
Assist in organizing, compiling and conducting Monthly, Quarterly Reports and post-project evaluations
Ensure M&E components are built into the design of all programme outputs
Collect and organise Means of Verification data-base through virtual and physical book-keeping and Maintenance of Google-Drive
Monitor and evaluate overall progress on achievement of results;
Monitor and tack progress on back-end efforts preceding planned output/interventions, such as Collaborations, Integration, Exchange of Concept Notes, meetings, reports, working papers etc. with concerned stakeholders;
Develop Case Studies/Most Significant Change Stories and other Reporting Tools to capture qualitative outputs of the project;
Constantly refine the logical frame-work;
Compile and Communicate M&E feedback to the Project Manager on project strategies and activities;
Provide Strategic input to programme streams for improving efficiency and effectiveness of the project by identifying bottlenecks
Provide inputs, information and statistics for quarterly, annual and other reports to Management Team and donor
Assist the project personnel with M&E tools and in supporting them in their use.
Assist Project Manager in the preparation of reports on the findings and lessons learned from project innovations;
Develop and manage Monitoring and Evaluation system/Unit to ensure effective implementation of key program/project initiatives
Monitor and evaluate the project activities & direct responses;
Help facilitate the planning process for effective implementation of programme and project activities with the supervisors
Measure progress towards achieving planned result
Facilitate in Collection of relevant and appropriate data for quantitative & qualitative analysis
Identify weaknesses and gaps in existing programs and accordingly take corrective measures to achieve ultimate organizational objectives
Maintain Programme Work Plan
Coordinate baseline, end-line and other research studies in program/project area and identifying sources of data, collection methods and other needed resources for MoVs (Means of Verification)
Potential Areas of Work:
Citizens Engagement Program
Education:
The multidisciplinary and multifaceted nature of the position requires a minimum of a Master's Degree in international development, international relations, statistical analysis, or other monitoring and evaluation (M&E) field.
Experience:
Three to Five years of progressively responsible and directly relevant professional experience; at least two years of working directly in M&E;
Thorough familiarity with principles and current approaches to M&E using both quantitative and qualitative methods;
Demonstrated M&E field experience; skilled in collecting, manipulating, synthesizing and analyzing data;
Understanding of donor expectations and trends for M&E;
High level of English-language proficiency (speaking, reading, writing);
Excellent analytic and computer skills; skilled in MS Office Suite including Word, Excel, Outlook, PowerPoint and Access;
Experience using SPSS, STATA or Epi Info would be preferred;
Experience with management information systems would be preferred;
Willingness and ability to travel approximately 30% of time;
Special Skills
Ability to analyse data and manage MIS Forms