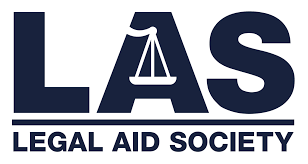 Legal Aid Society
Assistant Manager - Program Delivery Unit
3335 views
Posted date
10th November, 2023
Last date to apply
27th November, 2023
Country
Pakistan
Locations
Karachi
Category
Project Management
Type
Contractual
Position
1
Experience
2 years
Status
Closed
Title: Assistant Manager – Program Delivery Unit
Location of Work Station: Sindh (Karachi)
Type of Job: Contractual
Reporting to: Program Delivery Specialist
Desired Joining Dated: As soon as possible.
Key Responsibilities
Planning, Designing & Development – 45 %

Conduct bi-weekly check ins with project teams to routinely assess program delivery progress and bottlenecks, understands pinch points of program progress and reports back to Program Delivery Specialist with relevant data /insights
Support the M&E department in designing and implementation of monitoring frameworks through close-coordination with project teams
Ensure quality ,maintenance and timely submission of all external reports, evaluations and communications with donor agencies / counterparts
Supports the Program Delivery Specialist in translating project priorities into local interventions and ensures coordination with clients, stakeholders and program partners
Routinely reports to the Program Delivery Specialist on project activities, progress and program red-flags
Understands and controls risks ; escalates risks as needed to senior management.

Collaboration and Coordination – 10 %

Maintains regular contact with project managers and other relevant internal teams to understand nature of work being undertaken at LAS in order to identify pertinent business development and growth opportunities for new programs or extensions of existing programs
Develop and implement a cross-program communications strategy; including leading synergies between projects and other operational units at LAS

External Relationship Management and Visibility Initiatives – 10%

Establishes close working relationships and creates programmatic linkages with relevant government departments, stakeholders and donors
Represent LAS in key meetings with counterparts, and regularly updates the CEO on emerging issues and opportunities
Identifies and taps into provincial, national, regional and international opportunities such as conferences, workshops, & seminars to ensure LAS is represented / work is showcased.
Prospective Growth and Business Development – 35%

Scoping for potential grants, collaborations and partnerships that align with LAS's thematic areas and scope of work
Designing and developing grant proposals including narratives, LFAs, workplans and timelines
Quality control of existing business development initiatives being undertaken at LAS
Ensuring that existing projects portfolio is fully compliant with relevant donor and LAS rules, regulations, and laws, and also with the organization's mission
Actively identify funding opportunities and synergies for ongoing and new projects, and take lead on business development in areas including grant writing, and program inception
Required Skills and Competencies
Innovation – Ability to conceptualise, plan, launch/ pilot, and implement new and useful ideas aligned with the mission and values of LAS ; People Management – Ability to lead, motivate , identify gaps and constraints to ensure improved performance and satisfaction - Models high professional standards and motivates excellence in others ; creates environment conduciove to deep work and high performance
Communications - Ability to listen, adapt, persuade, resolve conflicts and transform - Gains trust of peers, partners, clients by presenting complex concepts in practical terms to others
Delivery – Can-do attitude with the ability and skills to get things done while exercising sound judgement - Critically assesses value and relevance of existing policy / practice and contributes to enhanced delivery of products, services, and innovative solutions
Digital Skills: PowerPoint (exceptional), Excel (above average) and other project management software.
EEO Statement
Integrated into our shared values is LAS's commitment to diversity and equal employment opportunity. All qualified applicants will receive consideration for employment regardless of sex, age, race, colour, creed, religion, disability, sexual orientation, gender identity, or any other characteristics or conduct protected by law. LAS is committed to being an inclusive organization where all people are treated fairly, recognized for their individuality, promoted based on performance and encouraged to strive to reach their full potential. We believe in understanding and respecting differences among all people. Every individual at LAS has an ongoing responsibility to respect and support a diverse environment.
Protection Against Sexual Exploitation and Abuse:
Legal Aid Society (LAS) is committed to the prevention and protection from all forms of sexual exploitation and abuse (SEA). LAS explicitly prohibits its
staff, associates, partners, consultants, or any other representatives associated with the delivery of its work from:
Engaging in any form of sexual exploitation or abuse;
Sexual activity with children (persons below the age of (18) irrespective of a mistaken belief of the age of the child which shall not amount to a defense);
Exchange of money, employment, goods or services for sex, including sexual favors or other forms of humiliating, degrading or exploitative behavior, is prohibited. This includes any exchange of assistance that is due to beneficiaries of assistance;
Sexual relationships between LAS staff and beneficiaries of assistance, since they are based on inherently unequal power dynamics,undermine the credibility and integrity of the work of LAS and are strongly discouraged.
Requirements
Bachelors in Social Sciences or any other relevant fields, Master's preferred
2 years of demonstrated experience in development sector; experience with project implementation is a plus
Prior experience in designing projects, grant-writing and budgeting for short & long-term project proposals
Required advanced level of English, reading, writing for drafting skills.
Creative, energetic, ability to work independently with minimal supervision.
Ability to work well in a team.
Demonstrated flexibility, motivation, and maturity
Application Process
Interested candidates may apply online latest by 27th NOvember 2023.
Only shortlisted candidates will be called for tests & interviews.
The organization reserves the right to reject any or all applications.
For further information please visit: www.las.org.pk or email us at [email protected]
Requirements
---
Requires you to add current salary information.
Resume attachment is required.
Related
---