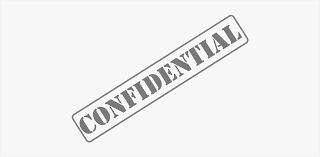 1536 views
Posted date
15th September, 2023
Last date to apply
20th September, 2023
Country
Pakistan
Locations
Islamabad
Category
Monitoring & Evaluation
Type
Full Time
Position
1
Experience
7 years
Status
Closed
Duties and Responsibilities
Lead on the development and oversee the roll-out of an organizational MEAL system (emergency & development), ensuring accountability to donors and beneficiaries.
Supervise the field team for timely uploading of project basic data on Management Information System (MIS)
Lead the M&E department in different stakeholder meetings within and outside the organization.
Lead the M&E team in cleaning, sorting, categorizing, organizing, and analyzing quantitative and qualitative data.
Draft and finalize the donor reports (both narrative and financial) with inputs from the regional and core program and M&E department.
Coordinate with teams at the core levels to ensure that data collection and analysis from field visits are coordinated and standardized.
Monitor the spending of donor funds and other program expenditures and disbursements.
Ensure the completion and quality of results-based monitoring and reporting in compliance with the organization's result-based monitoring system (RBMS) including the annual report of results.
Identify and input relevant evaluation findings, conclusions, and recommendations into program reporting.
Share key lessons learned and support the team to apply results-based monitoring in their program implementation, monitoring, evaluation, and reporting.
Identify and disseminate good practices, lessons, and knowledge, as identified through program implementation, monitoring, and evaluation activities.
Develop formats and tools for monitoring and evaluation activities of different ongoing or upcoming projects.
Develop and update detailed Log Frame and M&E plan for smooth monitoring and evaluation.
Develop and maintain the organization's Feedback & Response Mechanism.
Train field staff in monitoring and evaluation processes and provide ongoing coaching.
Supervise and determine data analysis procedures and use quantitative or qualitative analysis tools.
Disseminate evaluation findings and project results to donors and other stakeholders.
Incorporate the M&E Matrix in all proposals to be submitted to donors.
Develop and implement a monitoring and reporting system for the Program & Projects.
Provide guidance to the M&E team in developing data collection tools at field level.
M&E staff will be responsible for carrying out routine M&E visits and generating due reports.
Participating in and providing support to project design activities
Provide support to the proposal development team for M&E components.
Monitoring project activities, outputs, and progress toward anticipated results.
Supports Programs & for the implementation of project-related meetings, training, and awareness campaigns.
Review monthly, quarterly, and annual reports and provide input and feedback on M&E-related observations, reporting, and tasks.
Collect data and information to generate quality case studies.
Provide support to the M&E team in data quality assessments
Core Competencies
Awareness and Sensitivity Regarding Gender Issues
Accountability
Creative Problem Solving
Effective Communication
Inclusive Collaboration
Stakeholder Engagement
Leading by Example
Functional Competencies
Strong understanding and knowledge of program formulation and implementation and Results Based Mentoring.
Strong understanding and knowledge of monitoring and evaluation, evaluation design, data collection and analysis, and reporting.
Ability to synthesize program performance data and produce analytical reports.
Very good analytical and report-writing skills
Required Eduction & Experience
Knowledge of reporting to international donors.
Master's degree (or equivalent) in Social Science, Anthropology, Economics, International Development Studies, or Gender/Women's Studies is required.
At least 07 years of progressively responsible experience at the national or international level in monitoring and evaluation of development projects/programs.
Experience in the Nation and international Non-Profit organizations.
Experience in monitoring and evaluation in INGO-funded programs or projects.
Field experience is an asset.
Requirements
---
Requires you to add current salary information.
Resume attachment is required.
Related
---