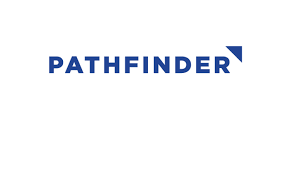 Pathfinder International
Consultant/Technical expert to Document the Journey/evolution of MSCC & its Technical Working Groups on Gender-Based Violence in Sindh
Pathfinder International
2199 views
Posted date
15th September, 2023
Last date to apply
30th September, 2023
Country
Pakistan
Locations
Karachi
Category
Consultancy
Scope of Work
| | |
| --- | --- |
| Title | Consultant/Technical expert to Document the Journey/evolution of MSCC & its Technical Working Groups on Gender-Based Violence in Sindh |
| Supervisor | Project Manager |
| Period of Performance | 1st October 2023 – 15th Dec 2023 |
| Number of positions | One position (Based in Karachi) |
| Place of Assignment | Karachi-Sindh |
| Estimated LOE (days) | Task basis |
Background
Pathfinder International is a global leader in sexual and reproductive health. We place reproductive health care at the center of all that we do—believing that it is not only a fundamental human right, but is critical for expanding life opportunities for women, families, communities, and nations, and paving the way for transformations in environmental stewardship, decreases in population pressures, and innovations in poverty reduction. Pathfinder provides women, men, and adolescents with a range of quality health services—from contraception and maternal care to HIV prevention and AIDS care and treatment. Pathfinder strives to strengthen access to family planning, advocate for sound reproductive health policies, and, through all our work, improve the rights and lives of the people we serve.
Pathfinder in collaboration with UNFPA with support from Global Affairs Canada (GAC) under the "Sihat Mand Khaandaan (SMK) project: Healthy Families for Pakistan through Accelerated Sexual and Reproductive Health and Family Planning Services".
Pathfinder is supporting the Government of Sindh, particularly the Home Department, Women Development Department, and Health Department to establish mechanisms to strengthen their capacities and response mechanisms for gender-based violence in Sindh and has provided technical support to the Government of Sindh to establish a Multisectoral Coordination Committee (MSCC), with its secretariat in Home Department. The purpose of the MSCC is grounded in the need to have stronger coordination mechanisms that ensure the effective rollout of programs and policies related to GBV, thereby ensuring an integrated multisectoral response mechanism through its Core Committee and Technical Working Groups.
Details of Assignment:
The objective of this assignment is to document the journey, challenges, and achievements of the Multi-Sectoral Coordination Committee (MSCC), Core Committee, and TWGs on GBV in Sindh. The document, on a brief journey of MSCC, would be shared broadly across the country with other provinces to share the experiences and learning.
The development of the document will also address the gaps in coordination and synergizing the efforts and resources to and decision-making, policy formulation, and advocacy efforts to create an enabling environment for preventing GBV and supporting GBV survivors.
Document the achievement, in the existing system, and departments with the partners and donors.
Highlight the challenges and bottlenecks with recommendations to the identified and focused areas and the coordination so far.
To share the experience and success with donors, inter-provinces, and policy and decision-makers.
Objectives Of the Consultancy:
To document the Journey/evolution of the Multi Sectoral Coordination Committee (MSCC), its Core Group, and Technical Working Groups (TWGs) on GBV in Sindh.
The consultant in consultation with Pathfinder's project/technical team will work with relevant departments of the governments of Sindh.
For this assignment, it is expected that a consultant will lead the documentation and recording of the project's achievements, The document and report should be logically structured, contain context, rationale, and a set of specific recommendations, and identify the necessary actions as way forward for all relevant stakeholders including policymakers, government, and donors.
Literature review of the relevant policy documents, laws, statistics, and research carried out by the Government and other organizations.
Meeting with the relevant departments, MSCC, TWG meetings, and forums related to MSCC, core group, and TWG.
Hold meetings with other stakeholders.
Collect relevant data and incorporate data in the document (where available and applicable)
Present a draft report to the Pathfinder and UNFPA for review and feedback.
Prepare the document/ report proofread and ready for layout.
Specific deliverables of the consultant:
The Consultant will do the following:
Develop a work plan and share it with Pathfinder.
Meetings with Pathfinder, UNFPA, and relevant Government Departments i.e Chief Secretary's office, Home Department; Health Department, Women Development Department, Police Dept, all TWGs Chairs, Members, and Stakeholders
Attend and document the meetings and important events that will be held during the period.
Visit some field sites to document facilities built as part of this project if any (one-stop Protection Center, (OSPC), ARCC, etc.)
Submit the First draft of the document.
Incorporate feedback on the document by Pathfinder, UNFPA, and Government Departments and Stakeholders
Present and submit a final report, to the MSCC, TWGs, and Dissemination event.
Qualifications:
Master's Degree in a related field
Have strong linkages with government /Bureaucracy.
Experience with writing communication reports
Expert knowledge of research, documentation, designing,
Sound Knowledge on human rights, legal framework, Gender-Based Violence, and related laws.
In-house resources
Payment
| | | |
| --- | --- | --- |
| S# | Milestone | Payment %age |
| 01 | Submission of Inception Report | 20% |
| 02 | Submission of Second Draft | 50% |
| 03 | Submission of Final Draft and Soft Copies | 30% |
Equal Employment Opportunity Employer Statement
Pathfinder International provides equal employment opportunities to all employees and applicants for employment and prohibits discrimination and harassment of any type without regard to race, color, religion, age, sex, national origin, disability status, genetics, protected veteran status, sexual orientation, gender identity or expression, or any other characteristic protected by federal, state or local laws.
This policy applies to all terms and conditions of employment, including recruiting, hiring, placement, promotion, termination, layoff, recall, transfer, leaves of absence, compensation, and training.
Safeguarding and Protection Statement
Pathfinder is committed to the safeguarding and protection of the people we serve and our staff. We have zero tolerance for any type of behavior that inflicts harm on children, young people, adults, our staff, and partners including sexual abuse, harassment, bullying, and exploitation. We do everything possible to ensure that we recruit only those who are suitable to work with us. We expect that everyone we hire will abide by our safeguarding and related policies and will report any suspected or known violations. This job is subject to a range of vetting checks as legally permitted in the country where they are being hired. By applying, the job applicant acknowledges they understand our intent to verify suitability to work with us.