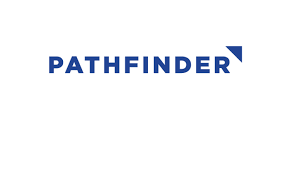 Pathfinder International
Pathfinder International
1776 views
Posted date
15th September, 2023
Last date to apply
20th September, 2023
Country
Pakistan
Locations
Islamabad
Category
Development Sector
Status
Closed
Job Code and Title:

Facilities Assistant

Country(s) Supporting

Islamabad - Pakistan

Reporting Relationships

Reports to

Admin Officer

Pathfinder Overview

Pathfinder International is a global leader in sexual and reproductive health. We place reproductive health care at the center of all that we do—believing that it is not only a fundamental human right, but is critical for expanding life opportunities for women, families, communities, and nations, and paving the way for transformations in environmental stewardship, decreases in population pressures, and innovations in poverty reduction. Pathfinder provides women, men, and adolescents with a range of quality health services—from contraception and maternal care to HIV prevention and AIDS care and treatment. Pathfinder strives to strengthen access to family planning, advocate for sound reproductive health policies, and, through all of our work, improve the rights and lives of the people we serve.

Job Purpose:

The Facilities Assistant provides general facilities maintenance and administrative support to the office facility. Maintains the professional appearance and safety of the office space and ensures that office service functions operate effectively and efficiently. Manages all inbound and outbound mailing and shipping of packages, provides backup on coverage, and assists with general administrative services as needed.

Key Performance Areas

Major Activities / Responsibilities

Percentage Worked

Facility Appearance and Cleanliness

Performs daily inspections of the public areas including conference rooms, kitchen, supply areas, lobby, and hallways to ensure adherence to appearance standards and cleanliness. Places or store furnishings and clean areas as required. Maintains storage spaces in a neat and efficient manner.

20%

Equipment Operations and Supplies

Troubleshoots equipment issues such as printer or copier paper jams and toner replacement. Schedules equipment maintenance when necessary. Keeps each printer station, copier, water cooler, and a kitchen stocked with supplies.

20%

Files, Mail, and Courier Services

Manages inbound and outbound shipping of mail and packages, including packaging, preparing mailing labels, stamping, mail and package distribution, and logging deliveries. Maintains postage meter. Maintains information on overnight and courier services, including rates, and pickup/delivery times. Files, copies, scans, and faxes documents

20%

Office Moves and Room-Set Up

Moves furniture and hangs artwork and accessories. Sets furniture up for meetings and dining. Coordinates and completes office moves.

10%

Inventory Control

Orders, receives, stores, and maintains supplies. Audits and maintains asset list and tags new assets as they are received

10%

Records Retention

Ensures that documents are clearly labeled and have a person designated as responsible for the documents. Arrange for unwanted items to be disposed of in the proper manner. Arrange for boxes to go to off-site storage or be retrieved from off-site storage.

10%

Systems Maintenance

Maintains asset tagging system and access badge system. Ensures that the security system is appropriately enforced. Regularly updates electronic lists, including parking assignments and phone extensions.

10%

Reception and Customer Service

Greets visitors. Operates telephone switchboard for office facility. Ensures reception coverage during specified hours

10%

Education and Work Experience:

High school diploma or equivalent.
2 years of related work experience

Minimally Required Job-Specific Competencies:

Languages: Proven ability to use local language and
Software Applications: Foundational knowledge of using MS Office software, including MS Word and MS Outlook.
Communication: Basic oral and written communication skills
Proven ability to set priorities, meet deadlines and multi-task with minimal supervision.
Self-Management and Teamwork: Ability to work independently or as a member of the team, ability to be detail-oriented, and ability to manage stress effectively in a fast-paced environment.
Matrix Management: Ability to thrive in a matrixed organization.
Standard Office Equipment Operations: Fundamental knowledge of telephone switchboard and standard office equipment, photocopying, postage, and binding machines.
Inventory Control Procedures: Foundational knowledge of ordering, receiving, and maintaining supplies.

Other Information:

• Travel required (Less than 10%)

• Uses cellular and desk phone; desktop computer; drill, saw and hammer; paint rollers; moving equipment

• Exposure to cleaning chemicals; use of cleaning supplies
Equal Employment Opportunity Employer Statement
Pathfinder International provides equal employment opportunities to all employees and applicants for employment and prohibits discrimination and harassment of any type without regard to race, color, religion, age, sex, national origin, disability status, genetics, protected veteran status, sexual orientation, gender identity or expression, or any other characteristic protected by federal, state or local laws.
This policy applies to all terms and conditions of employment, including recruiting, hiring, placement, promotion, termination, layoff, recall, transfer, leaves of absence, compensation, and training.
Safeguarding and Protection Statement
Pathfinder is committed to the safeguarding and protection of the people we serve and our staff. We have zero tolerance for any type of behavior that inflicts harm on children, young people, adults, our staff, and partners including sexual abuse, harassment, bullying, and exploitation. We do everything possible to ensure that we recruit only those who are suitable to work with us. We expect that everyone we hire will abide by our safeguarding and related policies and will report any suspected or known violations. This job is subject to a range of vetting checks as legally permitted in the country where they are being hired. By applying, the job applicant acknowledges they understand our intent to verify suitability to work with us.