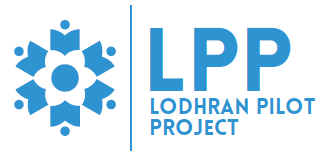 Lodhran Pilot Project
Lodhran Pilot Project
3431 views
Posted date
13th September, 2023
Last date to apply
13th October, 2023
Country
Pakistan
Locations
Implementation Office, Lodhran
Category
Administration
Type
Contractual
Position
1
Lodhran Pilot Project (LPP) is a not-for-profit, non-governmental, non-religious, non-political and humanitarian organization serving the deprived and vulnerable communities of South Punjab since 1999.
Job Title: Operations Manager
Duty Station: Implementation Office, Lodhran
Reporting Line: CEO
Job Description:
Manage overall admin, procurement & IT functions.
Draft Admin, Procurement and IT policies and present them to CEO for further approval.
Facilitate and support program functions.
Improve processes and policies in support of organizational goals. Formulate and implement departmental policies and procedures to maximize output. Monitor adherence to rules, regulations and procedures.
Improve effectiveness and efficiency of Support Services (Admin, Procurement, Logistics and IT), through improvements to each function as well as coordination and communication between support and program functions.
Manage organizational procurement through rigorous methodology (in the light of LPP's policies) including tenders, short contracts etc.
Planning and budgeting for day to day operational effectiveness in conjunction with the relevant project managers.
Management of petty cash, ensuring that all payments and accountabilities meet the required standards.
Manage procurement of offices, logistics and other supplies for the facilities in line with set procurement procedures.
Inventory management for all facility assets.
Motor vehicle scheduling and management as per the request of project and donor.
Supervision and capacity assessment of vendor/service providers' performance.
Be prepared for all pre-award assessments & donor requirements for opportunities.
Any additional task by the supervisor.
Job Specifications:
Master's Degree in Management or relevant field with at least 07 years of relevant experience in the same position
Proven work experience of at-least 07 years as operations manager or similar role
Knowledge of organizational effectiveness and operations management
Experience budgeting and forecasting
Familiarity with procedures and financial principles of development sector
Excellent communication skills
Ability to Engage and Motivate Others
Drive to Achieve Results
Keeping in view, the urgency advertise position can be Interviewed and filled before the closing date